Marilyn Cornelius (PhD 2013) co-founded a new company, Alchemus Prime, which offers science-based tools to help individuals, team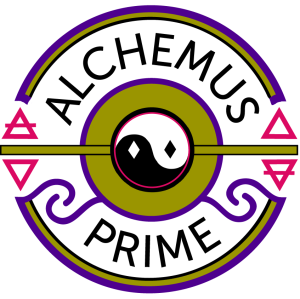 s, and organizations achieve win-win solutions for people and the planet by integrating across t
he
beh
avioral sciences, design thinking, biomimicry, and
meditation. Alchemus Prime offers training programs, workshops, retreats, consulting, and coaching services.
Kristen Honey (PhD 2012) received a 2015 Energy Innovation Award from the U.S. Department of Energy (DOE) for her 2013-2015 AAAS Science & Technology Policy Fellowship work in open data, Green Button MyData, and open innovations. Kristen continues to work closely with the White House and DOE to advance Federal open data efforts, including:
Kristen Honey (right, PhD 2012) with her colleagues at the 2015 Energy Innovation Awards
As part of her AAAS Fellowship, Kristen also supports DOE Quadrennial Technology Review (QTR) efforts. The QTR is a DOE-wide effort involving all offices and 17 National Labs; it is updated once every four years and due for 2015 release. The 2015 QTR uses data-driven technical assessments and systems science to evaluate the most promising research, development, demonstration, and deployment opportunities across energy technologies to effectively address the nation's energy needs and climate change realities. DOE's QTR efforts are led by the Under Secretary for Science and Energy, Dr. Lynn Orr, who was previously at Stanford University and Founding Director of the Precourt Institute for Energy.
Kristen Honey (left, PhD 2012) with Dr. Lynn Orr at the Department of Energy Quadrennial Technology Review Capstone Workshop in Crystal City, VA
Adam Leising (PhD 2014) has been hired by DNV GL (Det Norske Veritas Germanischer Lloyd), the world's largest technical consultancy to onshore and offshore wind, wave, tidal, and solar industries, as well as the global oil and gas industry. As part of the Energy Unit, Adam works in analytics within the policy advisory and research group of the sustainable use and services division. He'll begin with program evaluation of PG&E's Home Energy Reports, a task similar to his recent work for Stanford University's Precourt Energy Efficiency Center.
Noa Lincoln (PhD 2014) and his team formed a cooperative corporation, Mala Kalu'ulu, to engage in issues of food security in Hawaii. The team took 1st place in the 2nd annual Mahi'ai Matchup Competition and received a free agricultural lease and a cash prize for start-up capital to enact their business plan. Mala Kalu'ulu is a hybrid venture focused on food production, research, and community education. It focuses on reviving and understanding traditional cropping systems, while simultaneously utilizing and adapting those systems to the modern food system and challenges. Their five-acre farm will utilize a traditional Hawaiian arboriculture system of breadfruit and mixed understory crops, and they will engage in value-added processing to make more accessible this healthy, traditional, and environmentally friendly crop.
Noa has also accepted a tenure track professorship at the University of Hawaii. His position, Indigenous Crops and Cropping Systems, is situated within the College of Tropical Agriculture and Human Resources and represents the first of a series of hires focused on deliberately moving the college into a more interdisciplinary approach to solving food system challenges. Noa will start his position in July.
After six years working with leading scientists and policy experts from around the world, Michael Mastrandrea's (PhD 2004) role as Co-Director of Science for the IPCC Working Group II TSU is coming to a close as the end of the Fifth Assessment Cycle nears. Starting in July, Michael will be co-leading Near Zero, a start-up nonprofit focused on producing targeted scientific assessments of critical energy and climate issues. Near Zero projects engage leading energy and climate experts using an innovative set of online tools for structured expert dialogue and formal elicitation of expert judgment. Assessments integrate expert knowledge, meta-analytics, and quantitative modeling to inform policy and investment decisions. Michael will remain based at the Carnegie Institution for Science at Stanford University.