Pet, Lawn & Garden Supply
Greetings!
Notice something new? We have a new newsletter look, to go along with our new website. When you get a moment take a look around and let us know what you think. We'd appreciate it.
Check out our "Happenings"! Plenty of new items in the store, upcoming dog dips, vet clinics and a wild bird seminar.
"The moment we begin to fear the opinions of others and hesitate to tell the truth that is in us, and from motives of policy are silent when we should speak, the divine floods of light and life no longer flow into our souls."
Elizabeth Cady Stanton (1815 -1902)
Just an analog store in a digital world....
Wells Brothers Pet, Lawn & Garden Supply
Now is the Time for Bermuda Grass Seed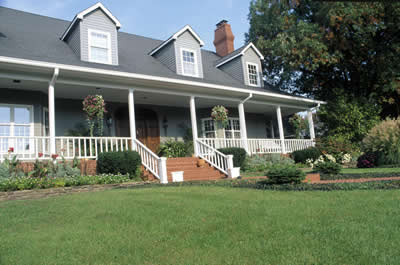 Mid April is the start of planting time for Hulled Bermuda grass. Bermuda seed germinates best when soil temperatures are above 70 degrees. After the soil is prepared, sow the seeds. The seeds should be covered with no more than .25 inches of soil. It will help if the cover soil is then lightly compacted (rolled). Keep the seed bed moist even ...
April brings warm weather and rain. It is also the time that the fleas start to show up. Fleas like temperatures below 95°F with humidity above 50%. It's better to prevent them than to remove them. Fleas (chiggers and ticks also) do not just appear. In most cases they are brought in by the urban wildlife (rabbits, rats, squirrels, raccoons, ...
Preventing Blossom End Rot
Blossom End Rot is a physical disorder that occurs at the blossom end of almost all of our garden fruit. You can recognize Blossom End Rot by the rotting end of the fruit while it is still on the plant. It is caused by calcium deficiency in the soil. Water stress and too much nitrogen usually compound the problem.
New Store Stuff - Mid-April
We now have Purina Mills Poultry Grit for chicks and adult birds. They are in a 5# bag and sell for $3.15.
Keep a look out for our hanging baskets. We will post their arrival on Facebook.
April Specials & Coupons
Print off our April store coupons and save on fertilizer, garden tonic, mulch, hardwood and more.
We haven't forget the pets! Save on dog food and on bird blocks for our feathered friends.
Wells Brothers Pet, Lawn & Garden Center April Coupons & Savings.