I would like to share with you a prayer the Lord gave me in the middle of the night last week. This is in response to meditation on Isaiah 60:1 the glory . Oh Lord! Your grace to me. Your favor given me. Your presence up one me . Your glory over me. Your joy and peace filling me. Your power through me. As I prayed this prayer I got filled over and over again. See if it does the same for you when you pray this or something like it.
COMMUNITY NEWS AND PRAYER




I would like thank

Marvin and Carmin

Smith this month, for going the second mile. They have done this for so many of us in so many ways. Thank you Marvin and Carmen. We really appreciate all that you have done and are doing.

Fellowship Meetings have been going well. We are learning to share our lives with each other, and waiting on the Holy Spirit afterward at the Fire Party. Godly community is starting to come upon us.

Take a look at our Chinese web site at kchcasia.com


Please Pray for
Cynthia Peterson.
She has been diagnosed with Limes disease. It has already been harming and attacking her body in various ways. This is serious. so please pray for healing
Our good brother
Peter Van Der Stuer
needs some back up prayer. He is leading in a new program God has just given to us.There has been great back lash because of it. Especially on the week ends. Please cover Peter and his family, while this spiritual ground is being taken for the kingdom.
TREE OF LIFE
Teacher: Rhonda Calhoun
From Harvest Home
When:
Day 1:
Friday, Dec. 6
6:30pm - 9:00pm
Day 2:
Saturday, Dec. 7
9:00am - 9:00pm
This exhilarating two-day seminar explores the journey of mankind from the Garden of Eden to the resurrection. After exploring what really happened in the Garden of Eden you will be amazed.

Every day, many times a day, we are all faced with the challenge of making numerous life-decisions. How do you make those decisions? What methods do you use? Are you living from the Tree of Life or the Tree of the Knowledge of Good and Evil? Are you aware of the differences between the two?

These profound, life-changing revelations may change your life forever--that's exactly what happened to the Harvest Home staff.

PLEASE REGISTER

DUE TO LIMITED SEATING
There will be 25 Taiwanese attending the seminar. So there will be a
Chinese interpreter at the seminar.


FALL AND WINTER SEMINARS & INTENSIVES
Ministering In Crisis
Teacher: Mary Leonard
Day 1:

Fri., Oct. 25th

. 6:30pm-9:00pm
Day 2:

Sat., Oct. 26

th. 9:00am-5:00pm
Cost: $35
Contact: Steve Bartlett
Email:
gopraybart@gmail.com
Location: KCHC Offices
Day 1: Fri., Nov. 8th. 6:30-9pm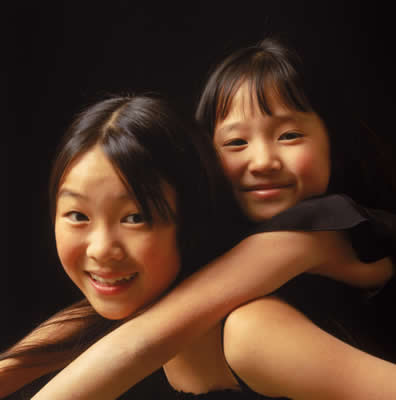 Day 2: Sat., Nov.9th. 9:00am-9pm
Cost: $45
Contact: Steve Bartlett
Email: gopraybart@gmail.com
Location: KCHC offices
Registration coming soon
Tree of Life (Bi-Lingual)
Teacher: Rhonda Calhoun
Day 1:

Fri., Dec. 6th. 6

:30pm-9:00pm
Day 2:

Sat., Dec.7th. 9

:00am-9:00pm
Cost: $50
Contact: Steve Bartlett
Email:
gopraybart@gmail.com
Location: TBD
Language: Chinese & English
Day 3:
Sun. Dec. 22nd.9:00am-12:00pm
Cost: &50
+ Book ( $25)
Contact: Larry Curtis
Email:
larrycur@gmail.com
Focus: Theophostic Prayer Ministry by Ed Smith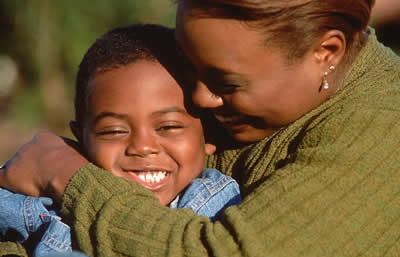 Location: KCHC Offices
4802 E. Red Bridge Road
Kansas City, MO 64137
MORE INFO. ~ REGISTER
Song of Solomon (Bi-Lingual)
(
in the context of inner healing)
2 Day Intensive - English and Chinese
Teacher:
Kyle Sue , Jess Shoa, and Steve Bartlett
Day 1:

Fri., Jan.10th. 6:30pm-9:00pm
Day 2:

Sat., Jan.11th.9:00am-9:00pm
Location: TBD
Registration Coming Soon

Father Heart of God
2 Day Intensive
Teacher: Tom Paterik
Day 1:

Fri., Jan. 24th. 6:30pm-9:00pm
Day 2:

Sat., Jan. 25th.9:00am-9:00pm
Cost: $40
Contact: Tom Paterik
Email:
tpaterik@kc.rr.com
Location: KCHC Offices
4802 E Red Bridge Road
Kansas City, MO 64137
Registration Coming Soon