Greetings!
What a year.
Thank you for your prayers for us this year. We went to Taiwan and Germany. We also ministered to the YWAM Korean group. The Lord is allowing us to touch the nations with His love. Our Heavenly Father has also raised up
and put in place

many leaders in KCHC


this year.
Theses leaders are truly mothers and fathers.
It has been quite an amazing year for KCHC. We have seen many people be healed and delivered. We have even seen s
ome brought out of prisons. Some of us, (like myself,) have quite a ways to go. But our God of hope (Rom. 15) is filling us with all hope, so we are pressing on; victory by victory, mountain by mountain. We sometimes have set backs, then the Lord helps us get back up. I applaud you all for your courageous walk. I know you don't feel courageous sometimes, but believe me, you are. Anyone who gets back up and goes on for another round is most certainly that and more. By the Grace of God
So we want to honor the saints again this year: You who even in your weakness, and failings, are fighting the good fight of faith. Bless you! Bless you! Bless you. You great warriors of the cross. It is an honor to be your brother.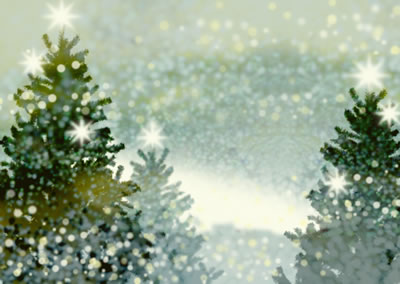 A Word from Steve

Nehemiah has so much to teach us. The Charred and burned stones in Chapter 4:2 that were used to build the new wall. Stones that had lost their strength , some burnt out,others just weak. Stones that, like Sanballat or your own understanding would have laughed at. Do you feel like one of those stones?How could God ever us me? If you answered yes to these questions, then you might be in the right place to be used by God. Used by God to set the captives free. The Father uses the week to confound the strong or wise in their own eyes.


Community News and Prayer


Hats off to

Becky Parrish

for driving an hour each way many times to help Charlotte Wellman. Thank you

Becky

on behalf of all of us for being such an example of Jesus' love.
Charlotte still could use help with practical things from anyone willing. Please pray for a new job for her. She lost her job counseling for an agency. Her phone number is 816-246-0414.

Spencer Peng

is coordinating helpers for Charlotte. Please call him at 650-492-3404 if you have any news on job opportunities. Thank you.
Our Taiwanese friends are in town. We will be ministering to them may times this month. Please pray for our anointing in this. Please pray for them to get truly ministered to while they are here.

Needs
1. A house that can accommodate up to 50 people for our seminars.
A house we could do our classes and
facilitation's
at.
2. Donations to buy a house and pay for running expenses.
3. Volunteers for the Christmas Dinner. Please go to our Dinner flier and register.
For more information on Christmas Dinner follow the link on our Facebook Page.
If you're already ready to sign up for Christmas Dinner, Register Here.
December Schedule:



Dec. 1st ~ Pot blessing - Reeds
Dec. 4th-18th ~ Belonging - Scotts
Dec. 5th-19th ~ Holy Fascination - Smith's
Dec. 7th-8th ~ Sozo Seminar - Life Christian Church

Dec. 9th ~ Sozo Fascilitations - Annie Schumacker's
Dec. 11th & 18th ~ Sozo lessons for Taiwanese.
Lunch included.
Dec. 13th & 20th ~ Holy Fascination lessons for Taiwanese
Dec. 15th ~ Christmas shopping for Taiwanese on the Plaza
Dec. 23rd ~ Christmas Dinner - Life Christian Church
Life Christian Center



Holy Fascination:

No charge. All come. Wednesdays, 6:30 pm.