Small Business Connections August 2013

Welcome to Small Business Connections!
The Illinois Small Business Development Center at Waubonsee Community College is here to serve your small business needs. We offer free business counseling to entrepreneurs and business owners, as well as a variety of small business workshops. To stay up to date on events, happenings and general IL SBDC information, we invite you to click below.

Call us today at (630) 906-4143 to learn how we can help you start or grow your business.
Small Business Spotlight
John Walton is a law professor at Northern Illinois University. In his spare time, he is a car enthusiast. However, these days he doesn't have much spare time. While working on his car, John thought of a solution to a problem encountered by many automobile enthusiasts. He also saw an opportunity to enhance his understanding of patent law and the growing trend of entrepreneur and start up focused clinics at law schools.
Initially, Walton thought he'd conduct an academic exercise centered around creating a product, protecting its intellectual property, and starting a business to market the product to a manufacturer. However, the professor quickly became aware of the costs of prototyping a manufactured product and protecting it with trademarks and patents. He also learned there are valuable resources available when you know where to look.
John reached out to the IL Small Business Development Center (SBDC) at Waubonsee, and Luanne Mayorga at the IL International Trade Center (ITC) at College of DuPage for help getting his concept off the ground. He started with the SBDC where Harriet Parker helped him find information on local sources for tooling and manufacturing. Tool Rite Industries in Batavia and Ruddy Brothers, Inc. in North Aurora created the first working prototypes. From there, Walton worked with Hanson Pattern and Sandwich Casting in Sandwich, IL and ultimately produced the Jackpoint Jackstand.
Jackpoint Jackstands let you use a conventional floor jack to lift your car on the proper factory jacking location and then use that same location to support the car on a jack stand. This eliminates the problem of where to place the jack stand, as well as the risk of the car slipping off the stand. The product currently serves a niche market of car enthusiasts worldwide.
As the jack stand was progressing toward a final product, Walton realized he would need to protect the unique features of his invention with trademarks and patents. He found intellectual property law assistance that originated at his home institution - the Northern Illinois University College of Law. Two of NIU's alums, Mike and Greg Chinlund are attorneys at Marshall, Gerstein, & Borun LLP in Chicago. These alumni lawyers and their firm were essential to Walton obtaining two patents on the invention.
Walton initially had nine pairs of the jack stands made at the Sandwich foundry. The early jack stands sold in about a week and Walton requested a few more. Sales continued and Walton began receiving inquiries for international sales. Uncertain about the rules and regulations involving exports of manufactured tools, Walton visited Luanne Mayorga at the International Trade Center (ITC) at College of DuPage. She provided assistance on topics of export basics, commodity classification for export, and other compliance matters in addition to assistance Walton received through grant money from the Small Business Jobs Act (SBJA). Using the ITC's assistance, Walton increased exports and demand for more products. This led to Sandwich Casting transferring production to its larger, parent facility, Trio Foundry in Montgomery, IL. Jackpoint
Jackstands is also currently building its third set of manufacturing tools at Hanson Pattern.
Jackpoint Jackstands are now in use by customers around the world, including the US, Canada, Australia, Scotland, Brazil, Sweden, Switzerland, England, Kuwait, Dubai, and Japan. The product was featured on Jay Leno's Garage, and is currently being used to prepare vehicles on the set of the new Captain America movie.
Jackpoint Jackstands continues as a small niche business as Professor Walton devotes his efforts to teaching. He's using what he learned bringing an idea from cardboard model to a patented product in the classroom to provide his students practice oriented learning and practical application of the law.
Professor Walton said, "Harriet and Luanne, the Illinois Small Business Development Center, and the International Trade Center introduced me to an extraordinary amount of information and assets that small businesses and start-ups can use to navigate the difficult path for entrepreneurs. Working with them made the information and training I have as a lawyer more useful and the information they provided more valuable".
You can find Jackpoint Jackstands for sale at www.jackpointjackstands.com, or visit their Facebook page.
Biz Buzz
The Pros and Cons of Coworking
Whether you are a consultant, new start-up, non-traditional worker, or business looking to expand, coworking is one option you may be considering for yourself or your business.
If you are investigating coworking, here are a few things to consider:
From Regus, the world's largest provider of flexible workspace, to business incubators and accelerators like 1871, and everything in between, every coworking space is unique. You should examine your personality, your needs, your budget, your clients and your growth plans before choosing a space.
Collaboration, resources, education, networking, flexibility, privacy, accessibility, scheduling and amenities are a variety of things to evaluate when considering coworking space. Make sure you investigate technology capabilities, membership details, and atmosphere before you sign up.
For more on the pros and cons of coworking, check out these articles:
If coworking sounds like an attractive option for you, read on to find out more about two local coworking initiatives.
Local Coworking projects are picking up steam
You may have seen it in the press - two local coworking projects are in the planning stages and picking up steam. In downtown Aurora, Jimi Allen's Gravity Building, located at 76 S. LaSalle, held an open house on July 11. Participants had the opportunity to view the space, still in its raw state, hear plans for the layout, and learn the interesting history of the building. Build out is scheduled to start soon, with a target open date later this year. You can read more about the Gravity Building at these sites, or follow progress on the Gravity Building Facebook page.
The Hauser Group is launching a new division, Local Branch, a branded model of coworking space, with locations planned for downtown St. Charles and downtown Batavia. Mara Hauser, president and owner of The Hauser Group, recently held an opening event on July 9 for anyone interested in learning more about Local Branch.
Hauser's research indicates that non-traditional employees will make up 40 to 45 percent of the entire workforce by 2020 and over 50 percent of the workforce by 2030. This means that more and more people will be working outside the traditional office environment.
For more information about Local Branch here:
Biz Bitz
Be A Part of the Inaugural DrupalCamp Fox Valley
DrupalCamp
is a community event focused on learning and talking about the best open-source content management framework, Drupal. Developers, designers, students, and business owners can all discover and share the power of Drupal with their local community. Sessions and code sprints will provide something for everyone, no matter what level of the
Drupal Ladder
you are on. Join the great community that builds one of the leading open-source web development platforms. Mark your calendars, this event takes place on Sat., Oct. 5 at Waubonsee Community College in downtown Aurora.
Affordable Care Act 101 with SBA & Small Business Majority


As part of a robust education and outreach effort, the Small Business Administration and Small Business Majority are launching the Affordable Care Act 101 weekly webinar series. Small business owners can learn the basics of the Affordable Care Act and what it means for their company and employees, including insurance reforms, the small business health care tax credit, the new health insurance marketplaces, and employer shared responsibility provisions. Each week, SBA representatives will walk through the key pieces of the law so that small business owners can understand the facts and make the best, informed decisions they can about providing health insurance for their employees.
The Affordable Care Act 101 will take place every Thursday from now through the opening of the marketplaces in October. Below are the registration links for the next four presentations. Registration for later webinars will be available shortly.
Goldman Sachs 10,00 Small Businesses Program


Goldman Sachs 10,000 Small Businesses at the City Colleges of Chicago is a practical business management education program that helps small business owners develop the skills they need to grow their companies. Participants will receive one-on-one business advising from dedicated professionals to help them develop a tailored plan for growth. This program may be a good fit for some of you clients in the City of Chicago. If interested please have your clients click on Apply Here for more details and instructions.
Get Smart: Small Business Workshops at Waubonsee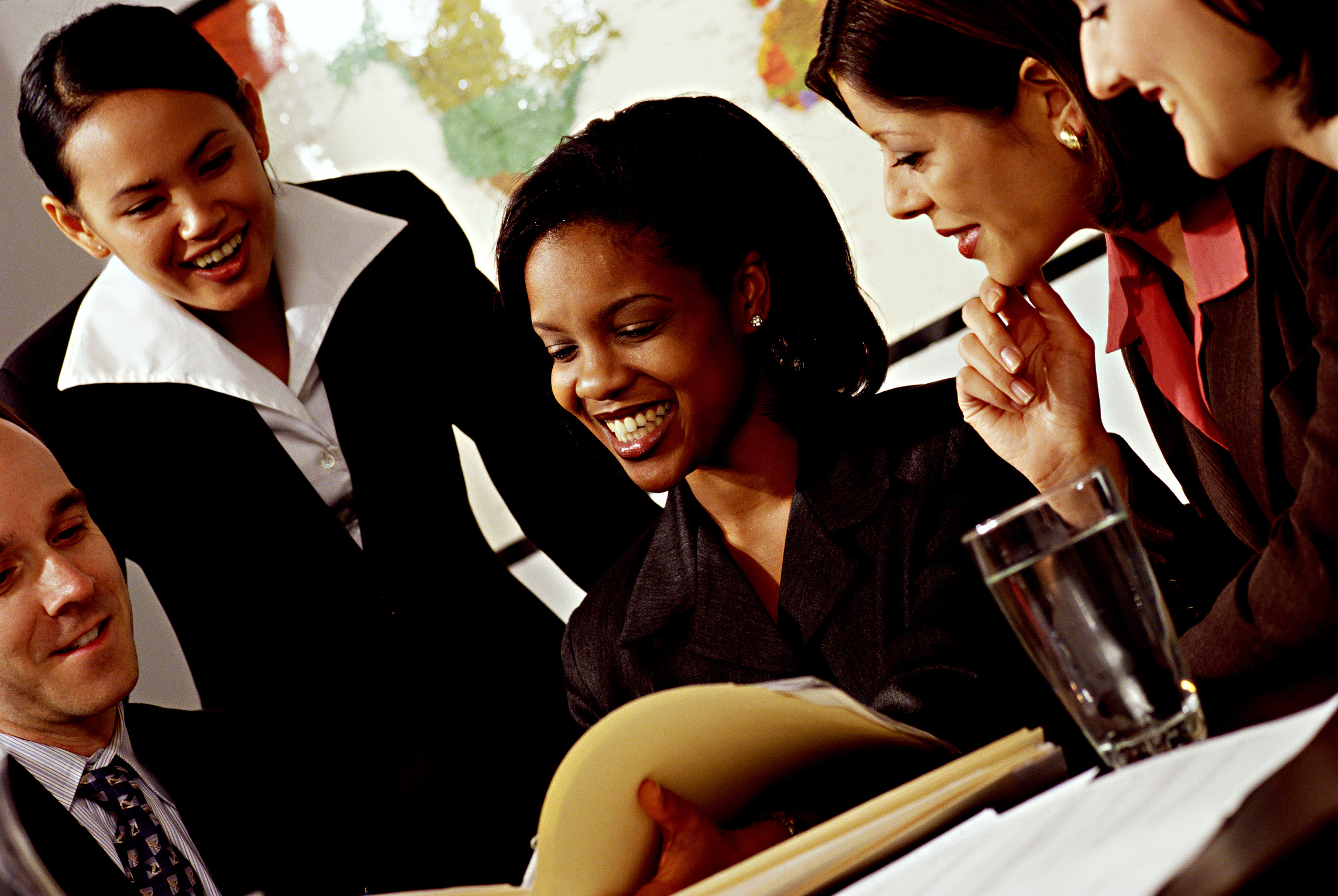 Starting Your Business in Illinois ($30)
Thu., Aug. 1, 6-9 p.m. (Sugar Grove)
Wed., Sep. 11, 6-9 p.m. (Sugar Grove)
Wed., Oct. 16, 6-9 p.m. (Aurora)
Marketing for Small Business ($30)
Wed., Sep. 18, 6-9 p.m. (Sugar Grove)
Tue., Nov. 19, 6-9 p.m. (Aurora)
Social Media Marketing for Small Business ($30)
Tue., Oct. 1, 6-9 p.m. (Aurora)
Thu., Dec. 5, 6-9 p.m. (Sugar Grove)
Google for Business ($30)
Wed., Oct. 30, 6-9 p.m. (Sugar Grove)
Facebook for Business ($15)
Patent, Trademark, and Copyright Law ($30)
Tue., Nov. 5, 6-8 p.m. (Aurora)
Business Plan Boot Camp - #1 Markets & Marketing ($30)
Wed., Aug. 7, 6-9 p.m. (Aurora)
Tue., Sep. 11, 6-9 p.m. (Sugar Grove)
Tue., Oct. 15, 1-4 p.m. (Aurora)
Register at
Waubonsee Tickets
Business Plan Boot Camp - #2 Forecasting & Financing ($30)
Wed., Aug. 21, 1-3 p.m. (Aurora)
Tue., Sep. 24, 6-8 p.m. (Sugar Grove)
Tue., Oct. 29, 1-3 p.m. (Aurora)
Register at
Waubonsee Tickets
Check seminar details for the full list, class descriptions, locations, ticket numbers, and pricing. To sign up, complete and submit the registration form. For additional information call the Illinois SBDC office at (630) 906-4143.
A variety of QuickBooks and Excel classes are available to meet your small business accounting needs. Click here
for complete class descriptions, locations, dates, times and costs.
Illinois SBDC at Waubonsee Community College
Funded in part through a cooperative agreement with the U.S. Small Business Administration and Department of Commerce and Economic Opportunity. All opinions, conclusions or recommendations expressed are those of the author(s) and do not necessarily reflect the views of the SBA or DCEO.
WCC does not discriminate based on any characteristic protected by law in its programs & activities.