Survivor Support Group & Resources Available
If you have lost a loved one to suicide, please know that you are not alone. There are resources available and people who care. CrisisLink can help as early as that day and then continuing onward. Materials are
available
and CrisisLink offers a support group that meets twice a month in the Arlington, VA area. For more information please call (703) 516-6768 or request information at
information@crisislink.org
.
CrisisLink Answers:
703-527-4077
1-800-273-TALK
1-800-SUICIDE
Tips for A Stress Free Holiday
Stress, anxiety and depression can make the holiday season overwhelming. Making sure to plan ahead, managing your expectations and seeking out support will help you cope with the stress of the season.
Here are a few tips to help during the hopefully joyous, but always hectic time of the year:
Plan in advance-Set deadlines--pick days to accomplish certain tasks, make lists for shopping and avoid last minute scrambling.
Manage expectations-Perfection doesn't exist, but enjoyment does. Decide on what you absolutely feel you need for the season and set aside the rest.
Set boundaries and just say no- When you say yes to everything resentment and anger can build. You can't participate in every activity, prioritize and say no, but thank, you to what doesn't work.
Take a break -Make sure you have some time to yourself. You cannot always be "on" without burning out. Listen to calming music, take a walk or read for 15 minutes, or have a healthy snack. You're important and you have to take care of yourself to be present for others.
Donate to CrisisLink
Give online:

Mail to:
Director of Development
CrisisLink
601 S. Carlin Springs Road
Arlington, VA 22204
Workplace Giving:
CFC #98663
UW # 8265

A CrisisLink Year In Review
With my first anniversary as Executive Director rapidly approaching, I find myself looking back at a year that has flown by. A lot has been accomplished (as you will soon see) by our staff and the 100+ dedicated volunteers who give their time, talents, and commitment to our community. Here are a few items that really touched me during my first year.
First and foremost, CrisisLink saves lives. Our service works....when people call us, we help them through a crisis and rarely do we need to call in emergency service personnel to intervene. I am so proud of the life-saving services we offer, every hour of every day of the year. We are fortunate to have volunteers that make this important work possible, answering the phones through snow storms, derechos and hurricanes!
Most recently, you may have seen or even attended our Fall Forum about suicide in the military. One active duty and eighteen retired service men and women die each day by suicide. This is a national tragedy and CrisisLink is committed to providing education and services to make a difference. Take a look at our military campaign brochure for more information by clicking here.
In 2012 we made over 7,400 calls to CareRing participants -our program that calls isolated seniors on a daily basis to check in and make sure they're okay. In this way we're helping seniors remain safely in their home, which is where they want to stay. Our daily call offers the support to do just that, in addition to a connection with a friendly and caring volunteer. In 2013 we will focus on growing our CareRing program.
Our LOSS program sends a team out to talk and offer support with survivors of suicide or other traumatic events during the first hours or days of the tragedy. We leave behind materials on what to expect in the coming days/weeks, ways to cope, and available resources for the future. Additionally, CrisisLink offers a support group for survivors of suicide. For the coming year, we are looking for new and additional way to provide this package of information to survivors, in order to educate and support as many as possible.
All of this work has been made possible by the support - both time and talent and financial - that we receive from our many supporters. Thank you for making all of CrisisLink's services available in 2012. I'm looking forward to 2013!
Sincerely,
Julia Stephens
Executive Director
CrisisLink Hotline Review
In FY 2012, CrisisLink handled over 54,000 crisis calls and helped over 6,800 callers who were at risk for suicide. CrisisLink volunteers were able to deescalate 93% of these suicidal callers and avoid the use of emergency services intervention. Volunteer listeners made over 9,600 follow-up calls to individuals at risk for suicide; 95% of those persons reported being in a better place as a result of their contact with CrisisLink. For the first four months of FY 2013, CrisisLink has already handled over 16,700 crisis calls and helped over 2,000 callers at risk for suicide, de-escalating 98% of them.
Suicide is now the 10th leading cause of death in the United States an increase over previous years. CrisisLink distributes wallet cards to the community to use as a resource in our fight to prevent suicide. The card contains information on warning signs and our hotline numbers. If you would like to request cards please contact us at information@crisislink.org
2012 Fall Forum
Members and Suicide: Life, Liberty and the Pursuit of Happiness
CrisisLink hosted our 3rd Fall Forum on November 14 in Fairfax, VA. The focus was on suicide among active service members and our nation's veterans. Reports show that one active duty service member and eighteen veterans die each day by suicide. Commander Steven Bartell, Defense Department; Dr. Fuad Issa, Department of Veterans Affairs; and Maria Stewart, Virginia Wounded Warrior Project of the Northern Region made individual presentations and then came together as a panel to discuss and facilitate a community discussion. Topics included: the increases in Post Traumatic Stress Disorder (PTSD),Traumatic Brain Injury (TBI) along with other factors, new initiatives and solutions. Find out what is being done and how CrisisLink is here to help by clicking here for resources.
Training in 2012
CrisisLink has graduated over 70 Listeners from our intensive training classes in 2012, including 2 Listeners who wanted to return to lines after lengthy absences. In addition, CrisisLink participated in training over 50 people in the community in ASIST (a 2-day Suicide First Aid Training) in collaboration with James Madison University, George Mason University, Northern VA Community College, WMATA, and the Virginia Department of Health. We provided additional outreach and education to a variety of other organizations including the Virginia Employment Commission, Alexandria Public Schools, Arlington County Interlude Therapists, and The Leadership Arlington Youth Program. The CrisisLink Outreach Team also connected with community members at the INOVA Emergency Preparedness Fair, Fairfax County Student Health Fair, Marymount Nurses Program Health Fair, and the CFC Army Information Fair.
Contact us at information@crisislink.org if you would like to offer training to your group.
Why We Need Listeners- A CrisisLink Call
Jane*, a homeless Army veteran has been sleeping in the back of a truck for several months. She's upset and depressed about being away from family and is thinking about killing herself by drowning in the river. Jane called all of her family members earlier that day, but didn't speak to anyone and thinks they are ignoring her.
The CrisisLink counselor and Jane discussed patterns of relationship issues, abandonment, anger, resentment and hurt from her past. Jane shared her psychiatric history and the lack of consistent treatment or support. She went to a VA doctor for medications 3 years ago, but they no longer help and she can't see the same doctor. She had been drinking that morning and decided that she could no longer keep herself safe.
Jane accepted help from our Crisis Counselor for an intervention. The Crisis Counselor sought assistance from an emergency dispatcher who agreed to send Jane help. She is taken to her local psychiatric facility for treatment, help and resources. Jane knows she can always contact CrisisLink for help.
*name has been changed
2013 Winter CrisisLink Training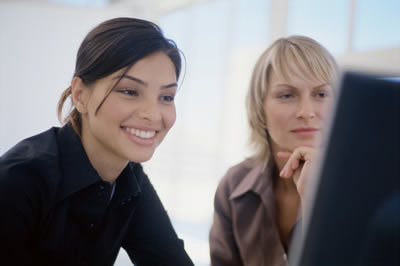 Do you want to help your community ?
Are you looking for a different type of volunteer experience?
Have you thought about becoming a CrisisLink Listener?
If you answered yes, then we have a great opportunity for you! Take a look at our upcoming training schedule!

Mark your calendars and plan to attend 2013 LinkUp and Live on Thursday, April 18th at the Carnegie Institution for Science in Washington, DC. We heard you and agree it's such a beautiful venue, so we won't mess with a good thing!
Thank you to our current 2013 sponsors: National Counseling Group, Paul Di Vito, Dominion Hospital, BB&T, and Highline Wealth Management.
Do you want to see your name or company name listed above AND support CrisisLink's mission?
Sponsorships are available from ranging from $10,000-$500 and come with great benefits!
Items are also needed for our silent and live auctions and of course, volunteers are needed to make the evening a success.
Contact development@crisislink.org to get involved!