Greetings!
Please take a few moments to review our monthly newsletter which includes information about association events, board meetings and other local industry information.
Next WCBA Board of Director's Meeting
August 8, 2013 at 5:30 PM
at the office of Wilkes Plumbing Inc.
Please be sure we have your up-to-date e-mail contact information so you receive important information from the WCBA.
Quick Update & Dates To Remember
by Jason Miller, Newsletter Editor
Dates to Remember
Dates have been set for several upcoming events. Please mark your calendars and watch your email for registration information. Also, if you are interested in volunteering to help or in being an event sponsor, please contact the chairperson for that event.
August 17 - 18th is the Clay Shoot at Wildwing's Sportsman's Club (Dirk Wildt Chairperson)
September 1st is the Slinger Super Speedway VIP Fun Night!
2013 - 3rd Annual Clay Shoot!
Get a team of four together or just join us August 17
th
& 18
th
between 9am & 5pm "Rain or Shine" at Wild Wing's Sportsman's Club located at
N865 Hwy W in Campbellsport for the 3
rd
Annual Clay Shoot benefiting the WCBA's Building Trade Scholarship Fund.
This year we have some great raffle prizes lined up from a Tri Star Over & Under 12 gauge shotgun, a Tri Star 20 gauge Semi Auto shotgun, a 42" LG LCD flat screen TV, tools and much much more!
All teams will be scored by a "Lewis Class" which allows even the novice shooter to be in the running for great prizes. Cost of the event is $20 for 50 sporting clays and will include 1-raffle ticket.
No need to sign up just show up and support the Building Trades Scholarship Fund. Great way to treat your employees, clients or yourself to a fun day or two, and with a little luck win some great door prizes. See you at the shoot!
Slinger Super Speedway VIP Fun Night!
by Dirk Wildt, Event Coordinator
What could be more fun than being with your fellow WCBA members? Being with them at the VIP Suite at the Slinger Speedway September 1st for the first Annual WCBA Slinger Speedway Outing!
Come join us for racing excitement, food, beverages and fireworks all for just $35 per person. If that isn't good enough you can also take a tour of the pits and see the behind the scenes action or sign up for a seat in the pace car as the racers get ready to go for the checkered flag.
Due to space restrictions this offer is limited to two (2) tickets per company membership. Only 40 tickets are available and ticket holders must be at least 16 years of age. This is a first come first served event so don't delay and call me or email me today!
Meet you at the track! Click here to REGISTER ONLINE!
Membership Notes
by David Spooner, Membership Committee Chair


We had a networking meeting & a great dinner at Emily's restaurant last month at their new location in Slinger. Thank you again to our guest speaker Randy Lucka from Bank Mutual who gave us an overview of the current mortgage market. If you haven't attended one I encourage you to attend the next one in September.
Our October meeting will be a membership blitz! Bring 1 qualified guest member candidate to the dinner meeting and you both get in free. Stay tuned to next months newsletter for location, RSVP is desired. Remember this year's goal is 100 members; we are presently at 81.
WCBA Trade Scholarship Fund Update!
by Caroline Wilkes, Scholarship Committee Chair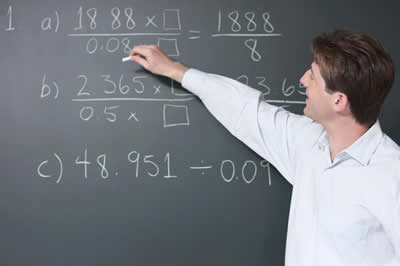 It is hard to believe summer is half over and the fall semester is right around the corner!! Just a quick update on the WCBA Trades Scholarship Fund. Everything is currently in place and the WCBA Trades Scholarship Fund application is available on the MPTC website.
Four (4) $500 scholarships available for students enrolled in ABC Carpentry Apprenticeship; ABC Construction Electrical Apprenticeship; Air Conditioning, Heating and Refrigeration Technology; Building Trades Construction Worker; Commercial Refrigeration Certificate; Electricity; or Industrial Wiring Certificate. Reserved for students residing in Washington County with a 2.5 GPA and a minimum 6 credit enrollment. Students are able to apply until the end of July, the student will be notified in August and the WCBA will be contacted in September with the names of the recipients.
What an excellent way for the Washington County Builders Association to give back to our community!!! We are very excited to follow the progress through the 2013-2014 school year. Watch the September or October newsletter for the names of our recipients!!! Again, Thanks to everyone for all their hard work and dedication to make this possible.
A Message from the WCBA
President, Dirk Wildt
I hope that everyone is enjoying summer with vacations in full flurry and hopefully construction activities as well. I do believe that we are seeing stronger buyer activity with an elevated consumer confidence that will start to equate to increased productivity for everyone in the building trades. And without a doubt I am sure that we all will agree it is about time.
The WCBA Tour of homes is now in full swing and as one of the participants I am personally inspired and very pleased with the response and the turnout from potential clients throughout the Tour. People are out there looking and inquiring, which is a good sign for all.
Wishing you all the best in your respective trades.
A Message from
the WCBA
President, Dirk Wildt
"

I do believe that we are seeing stronger buyer activity with an elevated consumer confidence.

..

.

"
Cobblestone Builders

Vice President

WI Building Supply

262-894-4242
Treasurer

West Bend Fence /
A-1 Pools, Inc.
Director at Large

Image Custom Homes
& Remodeling

Director at Large

JTFeyer Exteriors

Advisor / Historian

T. Bohn Builders

Office Manager

Platinum ($2,000+)
Gold ($1,000+)
West Bend Electric
Silver ($500+)
Bronze ($100+)
Wisconsin Building Supply
Cobblestone Builders
Advanced Window & Door Solutions
Marvin Windows
Therma Tru Doors
Great Deal On Advertising w/ Floor Plan Ads
Reserve dates for the placement of your floor plan ad at a reduced cost of $150. Run a 6.98" wide x 11.5" tall ad in the Sunday Post at a specially reduced rate of $150.
This promotion is available on a first come, first served basis. Only one ad will be accepted per week. Call or e-mail the WCBA office to reserve your date. You need to reserve your date by the Thursday prior to the Sunday publication.