Donate your old computers for a good cause!
The SmartRiverside E-Waste program accepts old computers (working or not) to be refurbished by at-risk youth and repurposed for Riverside families to use.
Click here
to learn more.
Tune in to KTIE 590 every Saturday at
2:30 p.m. for the Explore Riverside radio show.

Thurs, Apr 4
Wed, April 10
SBIR/STTR
Workshop
Wed, Apr 24
(click here)


for more community events, seminars & meetings, go to the Community Calendar



Economic Development News
City of Riverside, California
Office of Economic Development
April 1, 2013
Riverside is being recognized worldwide for its forward looking, cutting-edge approaches to economic development, education, sustainability and technology. Discover the possibilities within this City of Arts & Innovation.
Big Idea Conference Yields Wide Variety of Firms


(Includes excerpts from the article written by Jan Norman and published in the OC Register on March 29, 2013)
Richard Loewe makes a device that automatically regulates tire pressure. Gareth Pronovost has an appliance to chill beer as it pours. Franck Boistel is making sandals based on original Aztec designs. Nicholas Hu has a wireless brain pressure monitor.
Photo by Cindy Yamanaka,
OC Register
They are just four of the approximately 200 entrepreneurs who answered a call seeking the best business idea in Southern California. TriTech Small Business Development Center, which specializes in helping high-tech, rapid-growth companies, sought them out for its fourth annual "Funding the Big Idea" Conference held March 28, 2013 in Riverside.
The innovators and inventors came in search of funding, exposure, advice and practice at pitching their fledgling firms to investors and potential partners. (Read more...)
Riverside #3 City in Nation Where Salaries are on the Rise
In March Monster.com, a global online employment solution for people seeking jobs and the employers recruiting to fill positions, published a report citing the top cities in the nation with the highest salary increases. Riverside came in tied with Boston for a lofty third place finish with an increase of 4.5% from Q4 2011 to Q4 2012.
The ranking was determined by employment-data provider Payscale

who tracks wages for the most heavily populated U.S. metropolitan areas. Other cities in the top 5 included Dallas (#5, 4.3%), Seattle (#1 - tie, 4.8%) and Houston (#1 - tie, 4.8%). Other California cities in the top 20 include
(
Read more...
)
Inland Southern California Manufacturing on the Rise


(Includes excerpts from the PE.com article written by Jack Katzanek posted on April 1, 2013)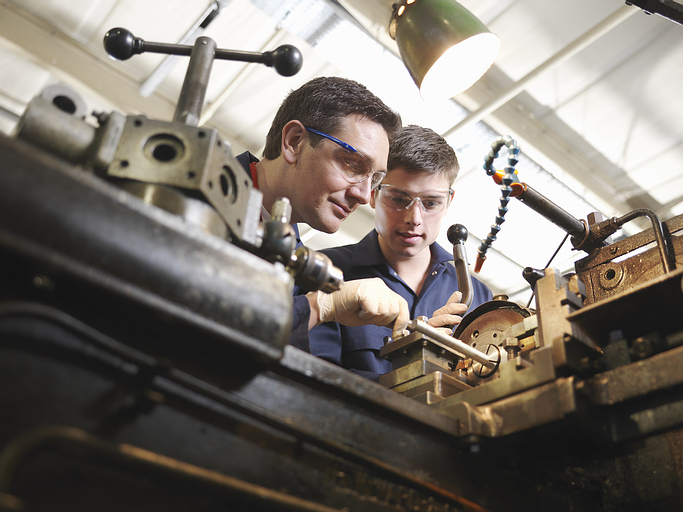 Inland Southern California's manufacturers shifted into a faster gear in March, and many say that the pace will continue to accelerate over the next few months, a report released Monday, April 1 found.
The Purchasing Managers Index for San Bernardino and Riverside counties, one of the more reliable gauges of economic activity for the area, rose to 59.7 last month from 53.7 in February, the Institute of Applied Research at Cal State San Bernardino reported. It is the third consecutive month this index has been above 50, the level that indicates growth in the sector. (Read more...)
We invite you to celebrate the achievements and continued progress of this City of Arts & Innovation. Please contact the Office of Economic Development for more information.
Sincerely,
Scott C. Barber
City Manager
City of Riverside