In honor of
For
memorial service
information,
Tune in to KTIE 590 every Saturday at
2:30 p.m. for the Explore Riverside radio show.

This week's featured guest: Cindy Roth, President & CEO of the Greater Riverside Chambers of Commerce
Upcoming Events:

Lunch and Learn
for more community events, seminars & meetings, go to the



Economic Development News
City of Riverside, California
Office of Economic Development
February 12, 2013
Riverside is being recognized worldwide for its forward looking, cutting-edge approaches to economic development, education, sustainability and technology. Discover the possibilities within this City of Arts & Innovation.
Riverside's Mission Inn Featured in Huffington Post as Southern California Historic Gem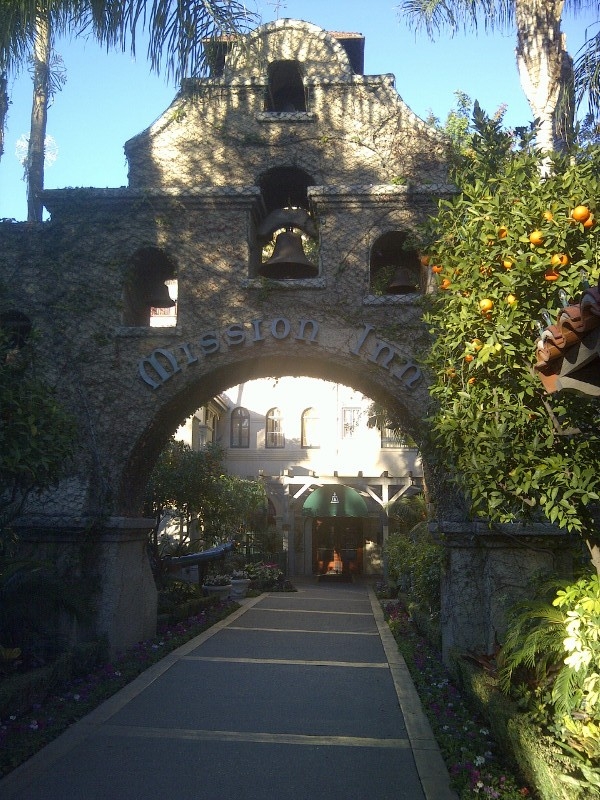 LA-based Huffington Post writer, Scott Bridges, featured Riverside's Mission Inn and the surrounding downtown area in a feature blog article published on February 8, 2013.
"I made the short trek out the 60 Freeway to the 91 interchange recently to get my first glimpse of the hotel as it celebrated its 110th anniversary," wrote Bridges. "I had not expected such grandeur. The mission-style structure is the crowning jewel of a charming downtown. It's listed on the National Register of Historic Places, is a State of California Historic Landmark, and is a member of Historic Hotels of America."

(Read more...)
Riverside Celebrates the Opening of New Restaurants
This month has been an exciting one for foodies in Riverside. While the new Riverside Farrell's Ice Cream Parlour hit headlines and Facebook walls with the opening of their doors on January 31st, they were just one of several restaurants, lounges, including a speakeasy, making an early 2013 debut.
Here's the rundown to add to your future dining or happy hour venues (as of February 11, 2013): (Read more...)
Riverside Technology Company Receives $4.3 Million in East-Coast Based Venture Funding
(As published on Yahoo! Finance on January 31, 2013)
TruTouch Technologies, a pioneer in non-invasive biometric alcohol detection systems, announced that it has topped up its B-1 Financing to $4.3M, which will enable the company to build sales revenues towards profitability. The company's research, development and service departments are located here in Riverside.
TruTouch products employ an advanced alcohol detection technology that uses light to measure a subject's alcohol level. The self-administered test detects employee alcohol use, allowing employers to take action before a shift begins and preventing impaired employees from performing high risk occupations or activities.
Securing venture capital funding for high technology companies is key to ensuring a thriving market for growing innovation and research companies. The TruTouch funding is lead by iTulip Community & Launchpad Venture Group, both based in Massachusetts.
Eric Janszen, Founder of iTulip, Inc., said, "We are proud, along with Launchpad Venture Group, to have lead in the syndication of this Top Up of the round of financing." (Read more...)
We invite you to celebrate the achievements and continued progress of this City of Arts & Innovation. Please contact the Office of Economic Development for more information.
Sincerely,
Scott C. Barber
City Manager
City of Riverside