Are you ready
to Give BIG Riverside?
11.13.12

THIS WEEK:

Business Seminar Series: Mobile Marketing
Friday, 10/26

(click
here
for more info)
LOOKING AHEAD:
Employment Bootcamp
Wed, 11/7

for more info)
Incorporating Your Small Business
Thurs, 11/8
for more community events, seminars & meetings, go to the



Economic Development News
City of Riverside, California
Office of Economic Development
October 23, 2012
Riverside is being recognized worldwide for its forward looking, cutting-edge approaches to economic development, education, sustainability and technology. Discover the possibilities within this City of Arts & Innovation.
College of Foreign Trade Program Offers Free Workshops
The "College of Foreign Trade," the Riverside County Economic Development Agency's acclaimed educational series, is seeking participants for this free program that covers everything from business strategies to how to finance your exports.

The program is offered by the EDA's Office of Foreign Trade, the U.S. Small Business Administration, the Inland Empire Small Business Development Center and the U.S. Commercial Service, a division of the U.S. Department of Commerce. It offers business owners real-life examples of how to increase exports and work in foreign markets.

The classes, which are starting again in January, deal with topics like how to work with state and federal agencies to market your products abroad and how to make exporting part of your business growth strategy. The program is geared toward anyone interested in growing their business outside the U.S., including existing business owners, manufacturers, exporters, economic developers, professional services providers and agribusiness owners.

(Read more...

)
Small Business Saturday Only One Month Away!
On November 24th, shop owners and communities across the US will once again rally to encourage shoppers to support local businesses.
Founded in 2010 by American Express, Small Business Saturday is a campaign to help small businesses get more exposure during one of the biggest shopping weekends of the year.
In 2011 Riverside businesses and shoppers from all over the city joined over 100 million people that participated on the Saturday between Black Friday and Cyber Monday. This year the goal is to increase the impact it has on the small business owner. (Read more...)
Region's Unemployment Lowest in Nearly Four Years
(as written by Jack Katzanek in the 10/19/12 Press-Enterprise)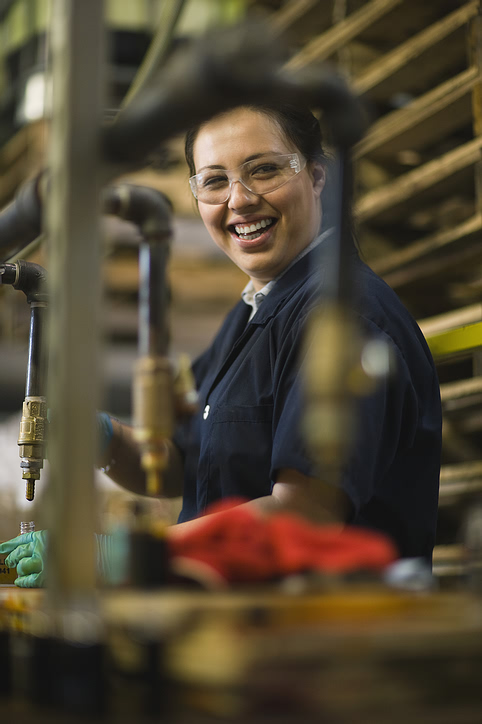 Unemployment in Inland Southern California declined to its lowest level in almost four years in September, but concerns about the federal government's direction are still affecting employers' hiring decisions, a report released Friday, Oct. 19, found.
The jobless rate in Riverside and San Bernardino counties fell to 11.6 percent last month from 12.3 percent in August, according to the state Employment Development Department. It's now at its lowest since February 2009, which was early in what's considered the worst year in the Inland Empire's economic history.
But the pace of job creation, which had been accelerating in June, July and August, slowed down last month. There were a little more than 1,155,000 residents of the two Inland counties collecting regular paycheck in September, an estimated 16,700 more than 12 months ago, which equates to a 1.5 percent increase. (Read more...)
We invite you to celebrate the achievements and continued progress of this City of Arts & Innovation. Please contact the Office of Economic Development for more information.
Sincerely,
Scott C. Barber
City Manager
City of Riverside