Shake the Salt Habit Without Sacrificing Flavor!
A New Year---new healthy eating possibilities.
If you are thinking about decreasing your salt intake, the American Heart Association(AHA)'s new Sodium Swap Challenge can jumpstart your efforts. Learn more about the challenge and discover which foods have the highest sodium content in a recent blog I wrote for the AHA.
Click
here
for more details.
From cutting backing on salt to strengthening your core to preparing for a 5K, we hope this month's newsletter inspires you to set personal nutrition and fitness goals for 2013. We have included a little summary of the current health trackers, read it to see if these devices may be useful in attaining your health goals. Finally, try the walnut & parsley pesto for a winter twist to traditional pesto and spice up your next fish, pasta or chicken meal.
Wishing you Good Health, Happiness & Peace throughout 2013!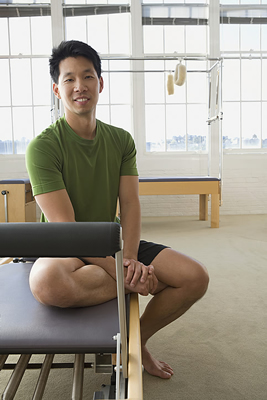 Activity of the Month:Planks & Side Planks
Wanting to resume your exercise regimen after a month of holiday treats and celebrations? Give planks a try and start strengthening your abdominal muscles today. Unlike situps, planks work your posterior side(back, butt, & hamstrings) at the same time as the anterior side (abdominal muscles). Plus, no special equipment is required. Check out this youtube video before starting to ensure you have the correct technique.http://youtu.be/6I990Wbr1JE. Good luck! Here's to a developing a stronger core in 2013!
Fitbits, Fuelbands and More:
What is the Fuss Behind These Health Trackers?
Need help sticking to an exercise routine? Would it help to have someone or something nudging you along?
If you responded yes to both questions, then the latest health trackers are worth checking out. FitBits, Nike Fuelbands and Jawbone Ups are three examples of health trackers designed to monitor physical activity and keep athletes motivated. These devices are worn either as a wrist band, clip on or arm band and provide their wearer with immediate feedback pertaining to steps walked, calories burned and more.
When considering which health tracker to use, think about what you want to track and what device would be most comfortable to wear. Remember, if you do decide to buy a health tracker, USE IT! The device can only track activity if you are wearing it and exercising routinely.
App of the Month: Couch-to-5K
$ 2.99
Want to run a 5K but aren't sure how best to train? The Couch-to-5K app may be your answer. This app has all the tools to prepare you for a 5K race. You can even train with a zombie! Download this app, choose a trainer, and follow the workouts listed. Soon you will be ready to head to the starting line. Available on iPhone, iPad and Android devices.
Recipe of the Month:
Walnut & Parsley Pesto with Lemon
2 cloves of garlic, peeled
1 cup walnut halves (3.5 oz), toasted
grated lemon zest from 1 lemon
1/4 teaspoon salt
2 cup flat-leaf parsley (about 2 oz)
1 Tablespoon freshly squeezed lemon juice
1/2 cup extra-virgin olive oil
1/2 cup freshly grated Parmesan cheese
Place garlic, walnuts, lemon zest, and salt in food processor and pulse until finely ground, about 15-20 seconds. Add the parsley and lemon juice and pulse until leaves are coarsely chopped. Scrape the sides and then run the processor continuously while pouring the olive oil through the feeding tube.
Stir in the cheese and serve. The pesto can be served with pasta noodles, as a spread on toast and crackers or on top of a filet of fish or baked chicken breast.