Broccoli & Farro Salad with
1 lb. broccoli
1 cup pearled farro
3 Tablespoons olive oil
1/2 cup feta, crumbled
1/2 cup walnuts, toasted
2 Tablespoons parsley
2 Tablespoons red wine vinegar
Preheat oven to 400F. Wash broccoli and chop into small florets. Place florets on cookie sheet, add 2 Tablespooons olive oil and mix until evenly coated. Place in oven to roast for 20 minutes.
In the meantime, bring 3 quarts of water to boil. Then add farro and boil gently for 25 minutes or until tender. Remove from heat.
Combine broccoli, farro, feta, toasted walnuts, and parsley. Add vinegar and remaining tablespoon of olive oil, toss gently and serve.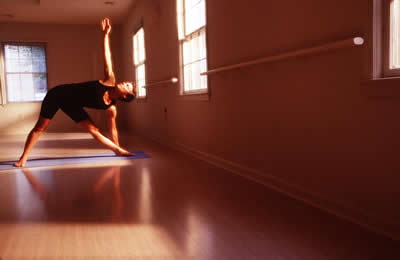 Activity of the Month: Barre
Looking for a new exercise activity to spice up your current routine or get you back into a routine? Try a Barre class.
What it is:
A 60 minute class comprised of moving through a series of postures that shape and lift your body. Quick tempo, upbeat music is played as you form these postures, no bouncing or jumping. Think of barre as a combination of ballet, yoga, and pilates.
Benefits:
*Improves posture
*Strengthens core
*Increases flexibillity
*Builds lean muscle
How to get started:
Look for studios in your area and see if they have a free trial or introductory special. Sign up, wear yoga-type attire, bring a water bottle and Enjoy!
Event of the Month:
Bellevue Garden D'Lights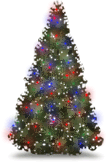 5-10 pm now through December 31st
Come out to the Bellevue Botanical Gardens to enjoy the 2012 Garden D'Lights. See over 1/2 million lights transformed into flowing rivers, waterfalls, animals, and plants from our own backyards and from gardens around the world. Save time by buying your $5 admission ticket online or come on one of next week's free nights December 3-6. Don't let 2012 come to a close without enjoying this beautiful display---you will be D'Lighted you did. Click here for more information.
Sports Nutrition Gem:
Exercise with a Cold?
You wake up with a snifly nose and a headache. Should you exercise or rest? It depends. If your symptoms are localized to your throat or above and you do not have a fever, then
exercising may be fine. However, consider the following:
*decreasing intensity
*decreasing duration
*increasing water intake
*obtaining ample amounts of Vitamin C rich foods
While exercise does strengthen the immune system to prevent colds, it does not shorten their duration. So, be sure to proceed with caution if exercising with a cold.
App of the Month: Yapp

free
Organizing an event over the holidays? Why not create an app for it with Yapp. Beginning with an invitation, the Yapp app, is an easy way to market your event as well as being a place for sharing news and photos before, during and after the event. Check out more Yapp details at
www.yapp.us
.
Available on Apple and Android devices
.
Amid the hustle and bustle of the coming weeks, I hope you are able to find time to exercise, sleep, and eat well.
All the best,
Amy Reuter
Chief Nutrition Officer
Seattle FoodNut