PLEASE NOTE....the link was not working for the Fort Atkinson news article, so we are re-sending this e-news out with the correction - thanks!

(check it out, the article has some good historical points)





| | |
| --- | --- |
| Above: Monthly Learning Center meeting & Learning Center Trek workshops at the Managua Office, in honor of Dońa Angelica's 30 years of community service & dedication | March 2013 |
W/NP STUDENT CHAPTER NEWS
The SPASH (Stevens Point Area Senior High) Wisconsin/Nicaragua Student Partners dropped off school supplies at the W/NP office for the
Backpack Project
as part of their last weekly meeting.
Something new this meeting was trying out SKYPE with their Nica counterparts as they plan sports projects and the upcoming youth exchange. The WI student chapter has been working diligently on raising awareness about their group, as most of the current members will be graduating this year. Plans are in the works to bring two students from Nicaragua to help
strengthen and grow interaction between the student groups. Key components are
fund
raising, making home-stay arrangements, and planning activities to maximize their stay and encourage new members, especially incoming freshmen, to become involved with the Student Partners.
The group needs your
support to help make this important youth exchange happen, secure donations can be made online at the
W/NP donate page
and
The objectives of the Nicaraguan Student exchange are to:
1) Strengthen current ties between youth from the United States and Nicaragua by providing personal contact and discussions of current student organizations.
2) Expose upcoming members of SPASH Wisconsin Nicaragua Student Partners to counterparts in Nicaragua and foster personal relationships.
3) Identify joint student projects that will allow for and require continued contact between the youth organizations to enhance continued participation in partnership.
FORT ATKINSON IN THE NEWS - link now works!
Two used Wisconsin firetrucks and an emergency vehicle recently delivered to Nicaragua with the support of the Fort Atkinson-Puerto Cabezas Partnership Committee were outmoded here, but in their new home, they represent a huge leap forward in technology.
Reminder - Fort Atkinson Partner City Meeting tonight 6 pm at Café Carpe, Fort Atkinson - email wnp@uwsp.edu for agenda
EYEGLASS PROJECT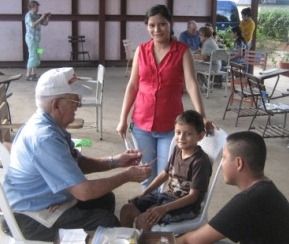 23
W/NP volunteers took part in the Annual Eyeglass Project to Nicaragua.
This is the 14th year and nearly 2000 people were evaluated during the week with both reading and distant vision glasses dispensed. This year the group focused in the area of Chinandega.
APPLETON PARTNER CITY
We had 8 travelers which included 2 new to Nicaragua. We used the "train-the-trainer" approach for the sewing projects with fantastic results. Our projects included: making of feminine sanitary pads, string backpacks, jewelry making and quality control, sex education and health issues, connection with Clinica Verde, school activities, lending library books, scholarship kids interviews, and a community closing activity. Great fun. -
Judith Miller
Partners of the Americas Regional Meeting

The Colorado Chapter of Partners of the Americas will host a 2013 Regional Conference.
WHAT WORKS!
Expanding Partnerships: Inspiration, Application, and Perspiration
May 22-24, 2013
Greeley, Colorado
LEARNING CENTER TREK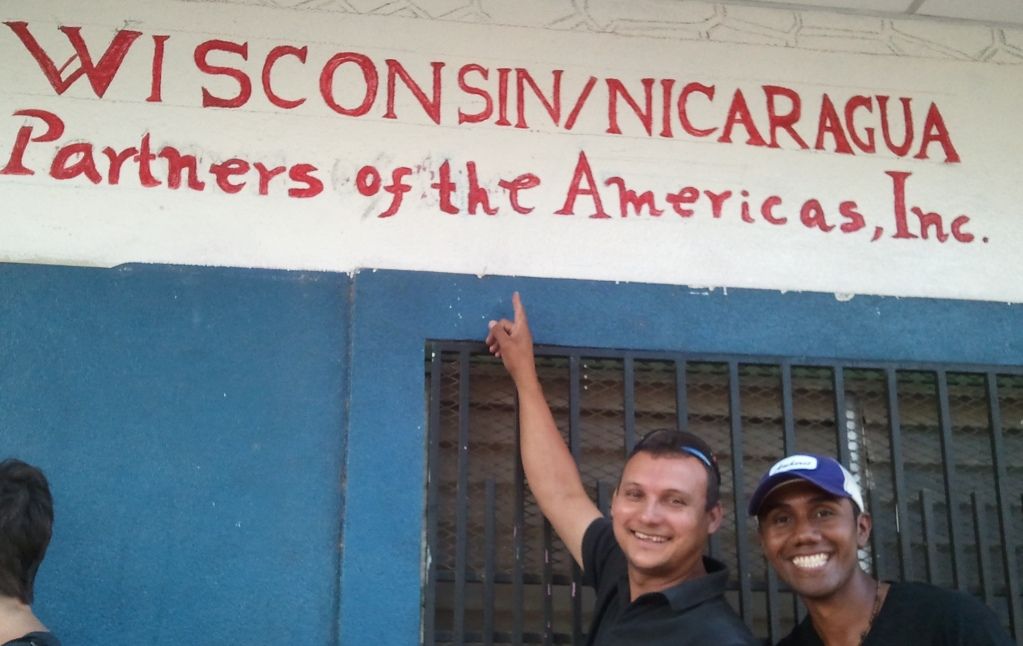 Each February, W/NP hosts a Learning Center Trek which allows volunteers the opportunity to travel to Nicaragua and see first-hand how the Learning Center Program is changing lives. Without a doubt, the experience provides a better understanding of how one person really does make a difference. The self-governed Learning Centers in Nicaragua have become very successful as they address the desire for continued education and learning new skills. This year, workshops in Estelí and Managua included basic first aid/CPR, electricity, knitting, quilting, sewing, making belts with soda tabs, self-esteem, holiday egg decorating, macrame, window building and baking with bananas. Click here for photos from the trip
RENEW YOUR W/NP MEMBERSHIP TODAY!


Renew Online

for a chance to win a $30 Kwik Trip gift card




Drawing will take place at the W/NP Quarterly Meeting on Saturday