Speaking of Masaya
Learning Center Trek 2013
The Learning Center Trek will be sharing workshops and visiting Learning Centers in the locations listed below. Email us today at wnp@uwsp.edu, still a few spots open February 17 - 26, 2013
Estelí, Managua, Buenos Aires, Los Cedros, Ocotal, Somoto
Firefighters United
"..VERY SIGNIFICANT EVENT IS BECAUSE FIRST TIME IN THE HISTORY THAT Waspan is getting a FIRE TRUCK ALL THE population was very happy, and Waspan ALL BEEN WAITING FOR THIS UNIT. I SENDING YOU SOME PICTURES OF DELIVERY AND RECEPTION AND ALSO ACT volunteer firefighters." David Cleban

Photo/Cultural Tour
Trip leader & photographer Rosalind Kealiher,
Dekaios Designs
, just returned from Nicaragua with the group, check out
the daily trip blog
for a beautiful glimpse of their experience.
"I got the true flavor of what Nicaraguan family togetherness is by visiting these homes. I also saw the difference between them and how we are in the north. They seem to have much more love and inclusiveness. They seem to be saying..."You are a part of us, now." That felt really good!! "
Annual Report
Just a reminder to those who picked up W/NP Annual Reports to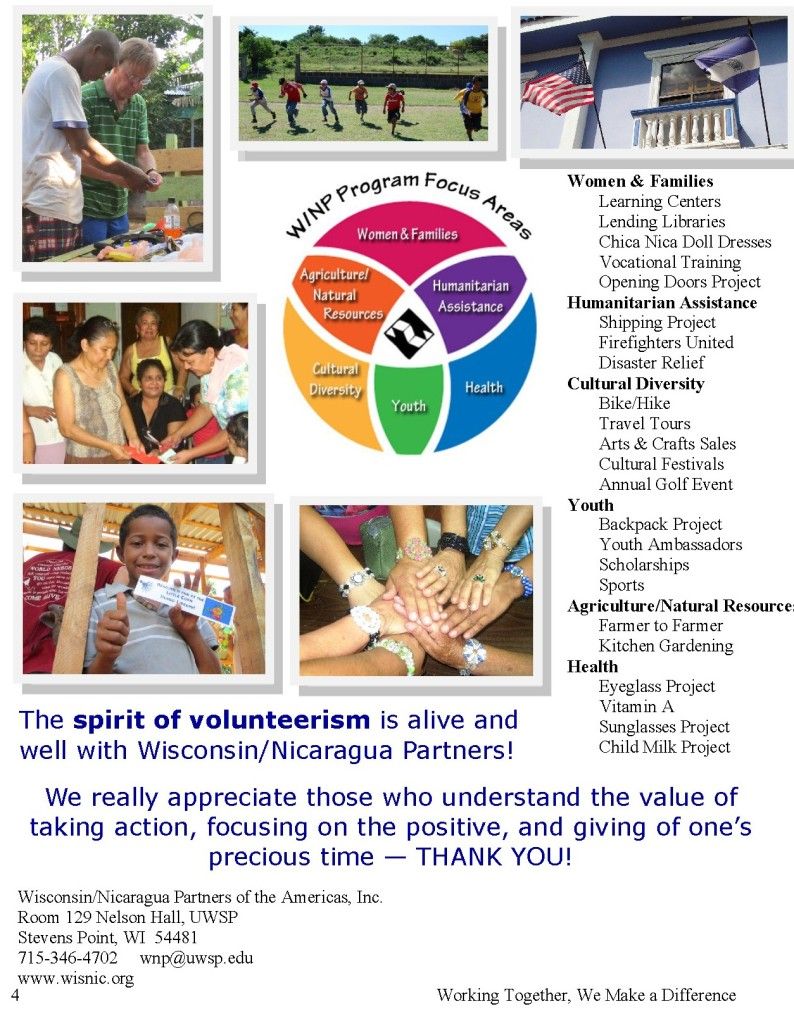 personally deliver to the recipients, please let us know if you need a reminder list, or if you need more.
Link to electronic copy of Annual Report
Thanks for your support
A very special thanks to all who contributed to our 2012 Annual Fund Drive. Your continued support is always welcome, much appreciated, and helps keep "working together, we make a difference!"