It seems to be getting that time of year already.....Annual Meeting, Annual Report and Annual Fund Drive - wow, a lot of Annual events, however this is a good thing as we have much to celebrate and be thankful for.

Happy Thanksgiving from W/NP!



Annual Meeting - December 8
Special Guest from Nicaragua sharing updates on the Farmer-to-Farmer program, Dr. Ronald Blandon.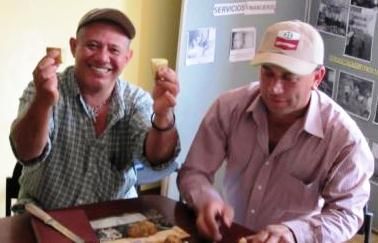 Annual Report
We are excited to present the 2011 Annual Report and express heartfelt appreciation to each person who has given valuable support to the humanitarian work of W/NP by making the programs and projects possible.
W/NP is proud of the tradition of involving people from both WI and Nic in planning and implementing successful projects that meet the needs of persons in a unique manner. This personal participation truly makes W/NP different in achieving our goal of serving others and volunteers see "first hand" how their efforts contribute.
Thank you for joining the W/NP humanitarian effort in Nicaragua.
Click here for 2011 Annual Report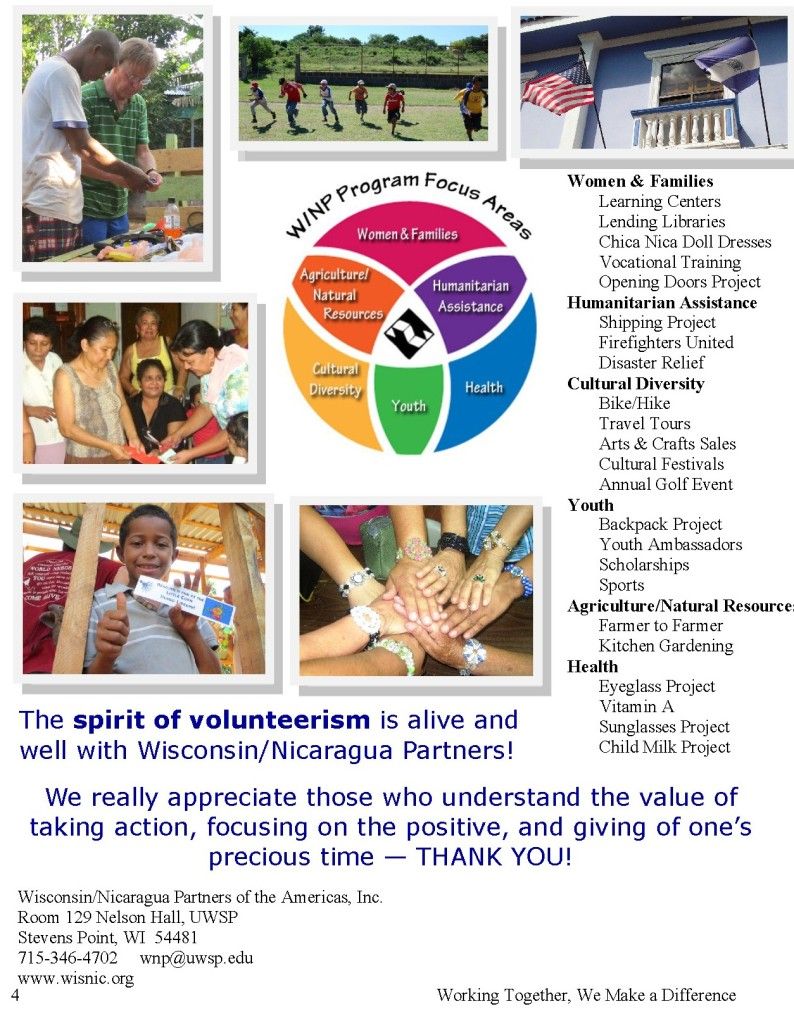 Annual Fund Drive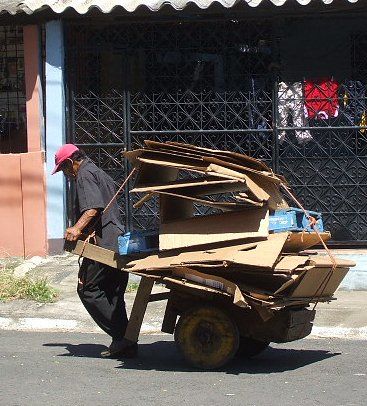 Your financial support is important and appreciated by many, the comment and faces below exemplify the many ancillary and ripple effects of your direct support. Click here to make a secure online donation today
On behalf of my family and myself as well, I would like to thank W/NP for donating me 2 loads of cardboard which I used to make an additional room in our house. Thanks for allowing me to take this material, we are a poor family and wouldn't have had the means to buy other kind of construction materials such as cement, sand, bricks, etc. I don't have words to thank you and your donors enough. God bless you all, Juan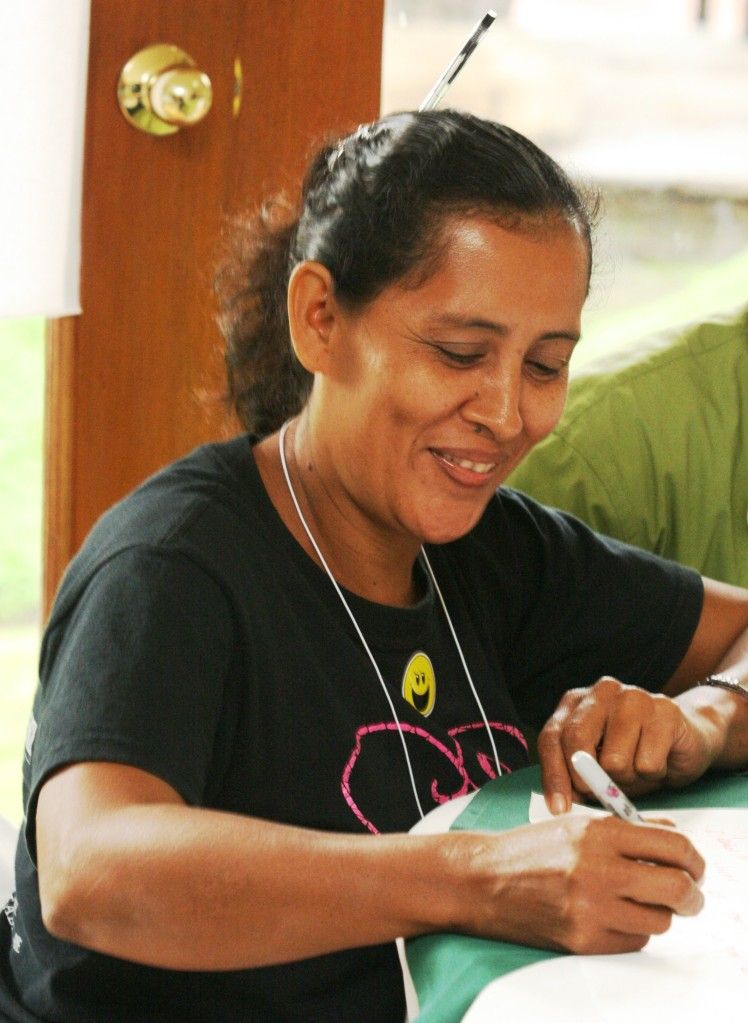 Learning Center Updates
Learning Center Reports from La Gateada, Acoyapa, Juigalpa, San Benito, Ocotal, Somoto, Estelí & Los Cedros
By Moises Guillen & Learning Center Volunteers
In seeking how to provide better assistance to the WNP Learning Center network, site visits have been included as part of the program. We are looking at not only what needs the Learning Centers have, but also how they are working, what activities and classes they are carrying out and how they are able to budget this into their annual expenses. Volunteerism is the key to the Learning Centers Coordinators success and during these visits it was amazing to observe how the local coordinators have kept their projects going. Click here for photo and LC reports Click here for Los Cedros Report
Each February, W/NP hosts a Learning Center Trek which allows volunteers the opportunity to travel to Nicaragua and see first-hand how the valuable sewing donations from Wisconsin HCE members changes the lives of Nicaraguan women. Without a doubt, you will have a better understanding of how one person really does make a difference. Our self-governed Learning Centers in Nicaragua have become very successful as they address the desire for continued education and learning new skills. Space is limited, email wnp@uwsp.edu to sign up
2012 Learning Center Trek February 17 - 26
Cultural Events
A special note of thanks to all the volunteers who are out and about spreading the word about W/NP, below are just a couple examples of events around the State of Wisconsin this past week.....
Stevens Point Holiday Parade, Friday November 16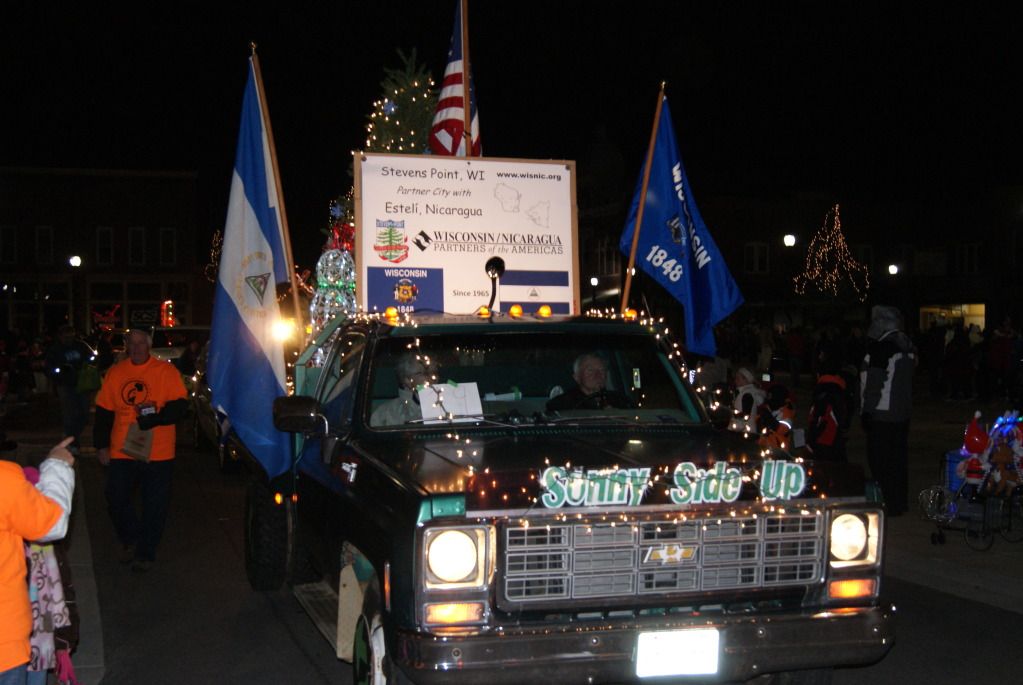 Fox Valley Tech Craft Fair , Saturday, November 17
Susan Beyer (in orange) works with the SEED students. Jenny (left) is from Nicaragua and her friend on the right is from Honduras. They had a great time and the students want to do this again next year. There were some male helpers in the morning.

Stevens Point Tinsel Train, Sunday, November 18
A Holiday event where W/NP projects were on display and Nicaraguan crafts sold. W/NP table coordinated by Marilyn Slusarski, Board Member & active volunteer!
Good Search & Good Shopping
"...a gentle reminder to use GoodSearch for online ordering would be a good thing. My account had lost W/NP for some reason so I reinstated it and ordered something from Target for a percent to the cause. If I can do it with my terrible computer capabilities, anybody can."
Good Search, Good Dining and Good Shopping
Every time someone makes a search on the internet for W/NP, 1 cent is donated - currently 124 people are signed up supporting W/NP through GoodSearch It adds up, please consider using this and setting up GoodSearch as your homepage and asking others to do the same
and designate Wisconsin/Nicaragua Partners to receive your 1 cent for each search.
For GoodDining you can enter your zip code and find local restaurants
that make donations to your cause as well when you support them. (Hilltop Pub and Silver Coach in Stevens Point are on the list)
January 7-16 Photo & Cultural Tour
email wnp@uwsp.edu to sign up today, a great winter get away!
A few ideas available for Christmas gifts.....