Annual Fund Drive in process
Learning Center September Meeting
Each month, the Learning Center participants gather at the Managua Office. Activity for Sept. 29th meeting was embroidery on paper cards taught by Lilliam (aka Rosa). The Nicaraguan ladies are grateful for all the craft & sewing donations from Wisconsin, they are put to very good use & much appreciated.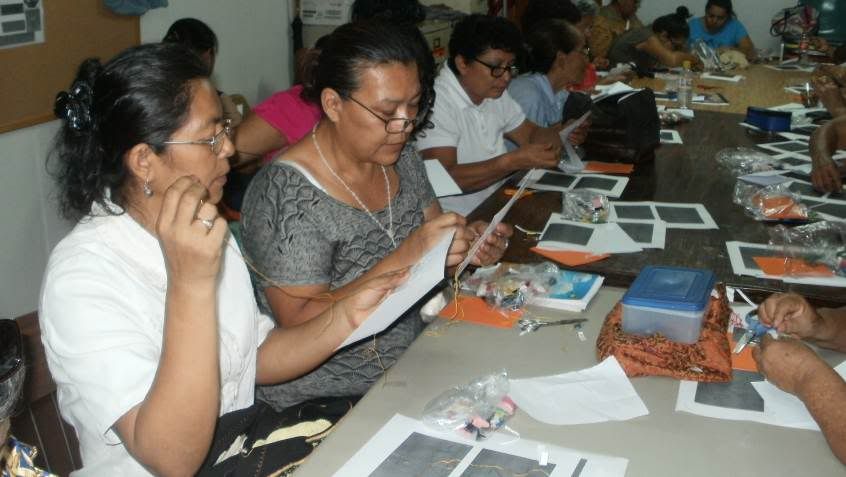 Rosa Torrez does not come often to the monthly meetings as she lives in Mina Rosita (east coast) and it takes one day and a half to get Managua, but she is really active at her Learning Center in Mina Rosita. She received a Pleater Machine (Smocking Machine) donated by a group from Wisconsin. She let us know that she is really grateful with that group and to Lynda Pracht for ordering it and sending it down to the Managua office so this way her husband could pick it up.
During the meeting the ladies exchange experiences with each other. For example, sometimes they bring along with them different products that they have made at their Learning Center. This time, Emilia Castro from the San Antonio Learning Center brought her bags made from synthetic leather material.
Vital elements to shipping
Volunteers, warehouse, donations, gaylord boxes, transportation, strapping materials, time....and the list goes on...
Humanitarian projects happen when people come together for the good of others. Without Onvoy's help our efforts would be very difficult to accomplish. Moodie Trucking and Onvoy are at the top of the list as critical collaborators with Wisconsin Nicaragua Partners. We can't thank them enough for their support.

Special thanks to Bob Moodie Trucking for transporting the much needed gaylord boxes this week, kindly donated by the Onvoy Company.
Youth Project Updates
John F. Kennedy gave us the vision, Partners of the Americas gives us the opportunity, and Olivia is making it happen, she is a prime example of the desire among youth to engage and volunteer as they look towards the future.
Click here for the update
October Bike/Hike "I Went the Distance!"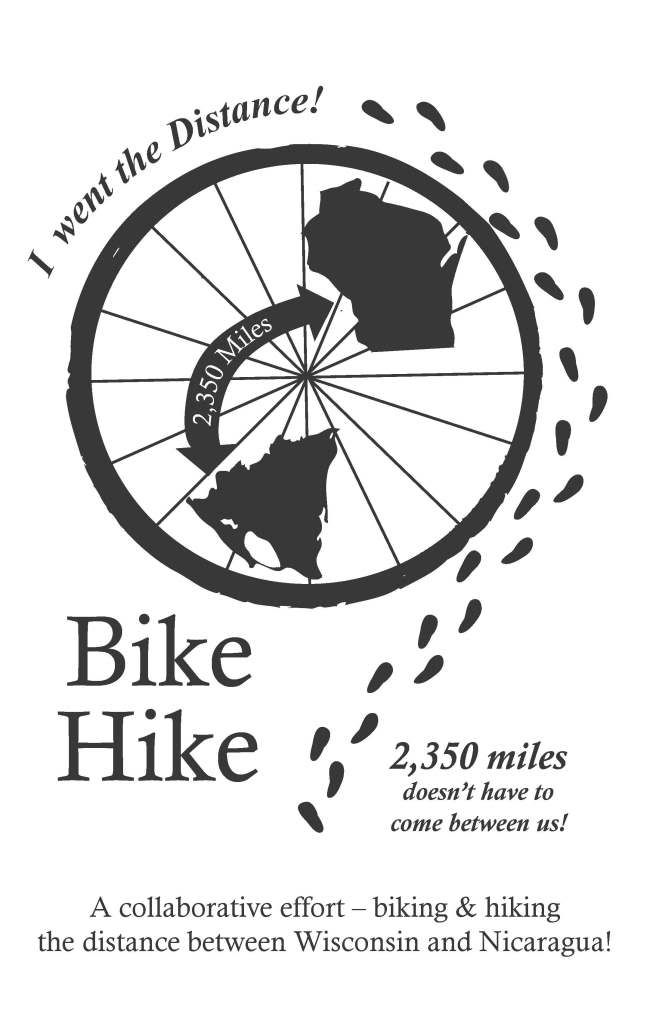 Great Nonprofits
Special thanks to all who have been writing reviews for W/NP - we invite you to write yours today.
Sign up is now for the Photo/Cultural Tour in January 2013