Follow us yet?

Click below to stay
in the loop!

Quick Links
Quick Links
Faces & Places - Facing the Tough Questions
by Mary Masla, OregonASK Field Correspondent
"When I signed up for CAFE I was afraid, but once it started I felt much more alive, what I mean is I made more friends...thank you for all that you do for us."
"Dear Ms. Susan, I will try to be strong for CAFE. I will miss you very much, and all the people who made me smile with joy."
"Dear Ms. Susan, CAFE is the best thing and it saved my mom's job. It is the best thing for me and I don't want it to end."
These are the voices of children participating in Metropolitan Family Service Community Schools - Community and Families Enrichment (CAFE) programs in the North Clackamas School District. Participants were reacting to the news that their program is closing. Their voices, the disappointment, genuine sorrow, and the obvious positive impact that has been made drive us to ask: What happens when an afterschool program closes its doors?
After nearly two years of working on sustainability planning with almost half of Oregon's 21st Century Community Learning Center (CCLC) programs the time has arrived when grants are expiring. Despite hard work on sustainability planning, establishing community teams, applying for grants, assessing fees and potential fee structures, and conducting outreach; many programs are still facing significant funding gaps and are being forced to make very difficult decisions about the future of their program. When analyzing a programs funding sources, and communicating them to the community, we often create pie charts that show the diversity of funding sources. For many programs working on sustainability since Fall 2011, these pie charts have grown to be increasingly colorful - exemplifying their success in creating increased fiscal sustainability. Yet, a large slice of this pie is still labeled "funding gap." These funding gaps are forcing programs to significantly change program services (either the number of students served or the length of time programming is offered), and in many cases close their doors.
This issue is not unique to 21st CCLC programs. When conducting our statewide workforce survey, OregonASK randomly selected 320 programs out of 806 such programs in our database. Of these 320 programs, 20% were no longer operating. As we update the database, we are interested to see how many programs have closed their doors. Given the current funding climate and what we know of the lack of adequate support for programs, we anticipate the total number of closed programs will be significant.
Sustainability planning, the database update, the workforce survey, parent focus groups and forums lead us to ask a tough question: what happens to communities, parents, and most importantly to kids, when afterschool programs are forced to close their doors due to inadequate funding? A question that is especially difficult to answer in Oregon, where we know that roughly 50% of our public school students are living in poverty (as defined by free and reduced lunch rates).
To answer this question I'm going to highlight the CAFE program in the North Clackamas School District where Metropolitan Family Service currently serves five schools - four of which are supported by two separate 21st CCLC grants, one of which expires in June. This grant currently serves three elementary schools-roughly 300 students and families who are primarily low-income, English Language Learners, and facing other challenges including foster care, homelessness or single-parent households. This community loves CAFE - school staff, kids and parents say nothing but positive things, and the positive outcomes for students are significant*. Working with this community, you can tell that the staff are an integral part of their school-communities, that they truly care about the students and families they are serving. Like many afterschool programs, this is more than just a job for CAFE staff, and this feeling percolates to participants.
The funding gap for CAFE in North Clackamas is huge-amounting to roughly $380,000 to maintain current funding and program levels. Efforts to raise funds through grant-writing and seeking business community support have helped some, but like many poor communities facing 21st CCLC cuts, these gaps are simply too large to fill. About six weeks ago, after a few months of Local Sustainability Team meetings, CAFE leadership made the difficult decision to close the majority of its doors in June. Most program services currently offered - enrichment activities, homework support, supper; all provided four days per week for three hours per day - would not be coming back next year. Communications to parents, and school staff explaining this decision were sent out, and a parent forum was held to discuss this decision.
Fueling up for the Oregon Afterschool Conference!


Health, Safety & Nutrition in Afterschool
November 8 & 9, 2013
Chemeketa Community College
4000 Lancaster Dr. NE
Salem, Oregon 97309
This exciting two-day annual conference brings together Oregon Afterschool Programs from around the state to share best practices and innovations in afterschool and summer programming.
Oregon Afterschool for Kids and 350 educators, afterschool and summer learning leaders are gathering to inspire, connect and learn from each other.
The conference features panels, speakers, workshops, special events, and networking.
Don't Miss Your Opportunity to Participate!
Opportunities to present are open to anyone, with a priority focus on those with national reach and relevance. Click here to download the Presentation Proposal form.
About the Oregon Afterschool Conference:
The conference includes a wide range of break-out sessions/workshops with practical tools and best practices for afterschool and summer programming including:
Curriculum ideas - health, safety and nutrition, positive behaviors in youth, parent engagement, homework help, STEM, college and career readiness, and other topics.
Leadership - building effective teams, promoting your program, innovative programming and leadership.
Click here
for updated information and to download the Save the Date!

Look for registration coming... August 1, 2013!

National Summer Learning Day

Summer Learning Day
is a national advocacy day recognized to spread awareness about the importance of summer learning for our nation's youth in helping close the achievement gap and support healthy development in communities all across the country.
Summer learning programs:
Maintain and advance participants' academic and developmental growth

Support working families

Keep children safe and healthy

Send young people back to school ready to learn
Summer Learning Day is supported by elected officials and policymakers, public agencies, nonprofit organizations, schools, universities, museums, libraries, and summer camps across the country. Whether you're a community, summer program, school, or parent, there are many ways to celebrate Summer Learning Day!
Summer Food meets Summer Reading
Hunger and learning do not take a break during the summer when most children lose access to school-based federal nutrition assistance.
The Oregon Department of Education (ODE) and the Oregon State Library are partnering to encourage school-age programs to engage youth in high-quality summer literacy programs and to encourage needy families to locate free meals in the summer.
Throughout Oregon, the Summer Food Service Program helps feed children in low-income areas, regardless of household income, during the summer when school is not in session.
Meals children receive at school during the school year have a huge impact on their overall health. During the summer months when school is not in session, children often miss out on these important meals.
Over the summer youth can lose up to three months of reading skills if they are not engaged in enrichment programs. To help students maintain reading skills programs can partner with their public library to provide access to reading materials, help student select reading materials that are both interesting to them and at their reading level, and engage students in conversations about what they are reading.
To locate a summer meal site, after June 1, 2013, Link to the Summer Meals website (http://www.summerfoodoregon.org/map), or call 1-800- SAFENET.
Please visit the Oregon Library Directory online (http://libdir.osl.state.or.us/) to identify and contact your local library.
Here are some ideas for finding summer meal programs and partnering with libraries and summer food sites:
Distribute Summer Food Service Program bookmarks.

Link to the Summer Meals website from your library website.

If a food site is near your program, coordinate your activities around their meal time so youth can walk between your program and the food site.

Become a summer food site-learn more at

Find out where your nearest public library is and be prepared to provide directions to youth and families or create a map to the library and post it at your program.

Contact your local library, ask to speak with the person responsible for summer reading, and ask that person if they want to partner to:

Distribute library event calendars, fliers, and other promotional material to youth in your program.

Distribute books to youth in your program at least once during the summer.

If the library is near your program, coordinate your activities with their summer reading activities so youth can walk between your program and the library.

Visit your program at the beginning of summer to promote the summer reading program and at the end of summer to distribute Oregon summer reading certificates and prizes.

Provide regularly scheduled summer reading activities at your program.
VISTA Update
Another busy, sunny month flies by as Sustainability Teams continue their work supporting afterschool programs and the communities threatened by the loss of these programs. With the end of the year fast approaching, numerous programs face harsh realities that their gap in funding has not yet been filled, yet they all continue to reach out in hopes of finding those additional funds when their grant expires.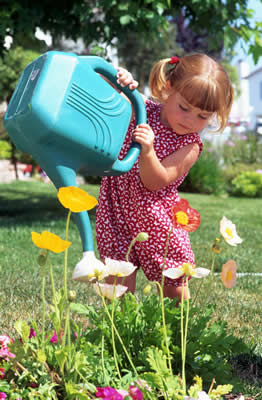 Eugene School District BEST Program faced a $300,000 deficit at the beginning of the year with great uncertainty about the future of the BEST program, serving students and families for 13 years. Although the program currently has no 21st CCLC funding next year, they will not be closing their doors. The partnerships built over the last decade have been instrumental in coming up with a strategic plan for partial school supported on-site coordination, federal Title 1 funding paying for licensed educational assistance, the city supporting recreational personnel, the University of Oregon continuing to provide 60 work study students annually, and continued outreach to local donors in hopes of filling the remaining $58,000 gap. BEST has experienced success as a result of the partnerships built and the countless asks made on behalf of BEST by so many.
Falls City hosted a Community Night on April 23rd with lasagna dinner, for all residents to come hear about the many services are offered in the community. FACES had a small choir performance, a slide show and senior student presenting about her experience working in the program for the last couple of years. The night was a great opportunity to share about the need everyone encounters in the community and how FACES helps students succeed despite hardships in their lives. With promotional fliers printed and being distributed, FACES was happy to hear back from people and receive donations. Although they are in their fifth and final year of the grant, a local levy will be accessed to provide the necessary funding for the program next year if no other funding is found. This community has recognized the need to provide this essential service for all students, and will continue to support the program however they can.
The Mapleton Sustainability Team met in early April to help plan outreach and fundraisers within the community. Two parent volunteers had previously stepped forward to head up the Fundraising Committee and get the neighborhood invested in the survival of LEAF. The first fundraiser was a plant starts and bake sale that was set up along highway 126 in Mapleton, raising nearly $200 for LEAF. They plan to follow up with another coffee, bake and craft sale in the same location on May 25th for Memorial Day weekend traffic. They are also planning a BINGO night at the local Lions Club to get more community members involved, during Memorial Day weekend. With all the community support, LEAF still faces a huge gap that will most likely not be filled. The LEAF students are sad to hear they may not have a LEAF program next year, but LEAF director and volunteers vow that there will be something; there are far too many hungry, struggling students in the community not to have some degree of support.
Kids Unlimited has had a very busy spring, being approved to open a charter school in the fall and continuing sustainability work for their afterschool programs, while relentlessly fundraising to be able to provide youth with an encouraging place to be. The final task force meeting for sustainability in Medford was a small but mighty group. The team worked through an environmental scan, adaptability to changing conditions and community engagement strategies for expanding the reach and knowledge of Kids Unlimited. They will have a sustainability plan put together and ready to work through in the coming months and years because of strong partnerships they have built in the community, with the school district and with the families they serve.
Siuslaw's Twilight Program Sustainability Team continued plans for the future, looking at what role the community can play in attaining sustainable funding. They have another year of partial federal funding for the 2013-14 school year, and are looking hard to find possible sources to fill the approaching 2014-15 $360,000 gap. Although they have plans for community fundraisers and awareness campaigns, a large portion of the population already live at or below the poverty line, and with a high percentage of Siuslaw residents on fixed income (retirees), there are few able to help support the many. Whatever hurdles the program faces, this dedicated group of individuals will not stop trying, working closely with the school district and Boys & Girls Club to find what alternative options they may have for their future.
Woodburn has created powerful communication pieces to show updates in their sustainability work, and gain awareness and support for the program's sustainability. The pie charts showing Woodburn's funding sources have grown to be increasingly colorful since our work began in Fall 2011, yet they still face a roughly $100,000 gap for next year. Despite these challenges Woodburn After School Program leadership are taking their successes and continuing to work hard. Further grant-writing with local and state partners, and a new program element which would replace staff time with high school volunteer time are both in the works.
Salem Keizer Education Foundation (SKEF) hosted their second annual Shoot for the Stars event in partnership with Law Enforcement for Youth (LEY) on April 13th with dinner and auctions. Then ended the night with a Casino themed entertainment floor. Together they were able to procure many donated items and trips such as autographed sports items, a Nike golf package, a week in Maui, and a Las Vegas getaway! Proceeds are split 50/50 between SKEF (Enrichment Academy) and LEY. Additionally, EA implemented their first tuition-based site at Eagle Charter School. The program thus far is doing very well and if the model continues to do well, they hope to implement it at other sites.
In Sheridan, they have been busy putting together communication pieces like flyers, brochures and PowerPoint slides about their afterschool program and the financial gap they face. Through these communication pieces they have created an outreach plan from April through the end of May to make visits and presentations to their school board, the city council, Rotary and Chambers. Additionally, they have been busy planning for the wine auction event in May. On May 1st they are planning to participate at the First Wednesday (wine and art theme) to help promote and sell tickets for the auction.
As all of CAFÉ elementary sites reach the near end of their last year in funding, they are sorry to announce that they will be closing down all elementary sites. Students are extremely sad to see CAFÉ go away. Some of them have participated in CAFÉ since it began. They wrote letters to their site coordinators saying how thankful they are and how CAFÉ really helped them with their studies and social and emotional development. With the closing of these sites, Metropolitan Family Service held a parent forum on April 23rd to give parents the opportunity to talk about the program. Although, only a few parents showed up it was definitely a good discussion. Given that most parents might not realize that the program is closing, they are hoping to have another forum in the fall.

After months of work with these districts, we are seeking input on the sustainability planning support we have given them to help inform future 21st CCLC policies. OregonASK will be hosting a Sustainability Local Advisory Group on May 8th with all of the districts to give them an opportunity to talk, share stories and ask each other questions. As we wrap up sustainability planning work at the end of this month, a full report exploring our work over the past two years will be released in June.
Resources
Connecticut After School Network Shares Literacy Strategies & Resources Guide.
The Connecticut After School Network is sharing its new resource. Literacy Strategies After School is a 400-page compilation of 50 different strategies and lesson suggestions for increasing literacy with students in grades 1 through 6.
Developed specifically for use outside of the traditional classroom, these strategies are aligned with the
Common Core State Standards, and include
extensive samples and resource lists.
This is a free resource and can be shared widely among
program providers far and wide.
Valuable resources and grant funding are available to support your work to provide healthy. Start small by applying for a monthly mini-grant to promote healthy eating, or outline a more comprehensive plan and apply for Fuel Up to Play 60 Funds. Oregon Dairy Council Monthly Mini Grants provide funding or equipment to support student nutrition by promoting and increasing accessibility of nutrient-rich dairy foods.
Click here
to visit the Oregon Dairy Council website for more information!