Upcoming Trainings
Scholarship Dollars Available!!!
Our Quality Programs series is the first training series to be offered as a cohort eligible for those working in licensed programs to receive the Betty Grey Scholarship dollars! Please contact Lynn for more information and to register for the first two Modules!


Module 3: Academic Practices and Youth Outcomes
Mar. 5 - Mar. 29
Three common factors for quality programs and academic programming include goals, standards based learning and research based curriculum. In this module we will explore instructional practices and how
academic skill development can encourage students to build social skills and facilitate learning.
10 hours Set Two CKC: LEC
Cost:
OASK/NAA Members: $100 Non-members: $125
Module 4: Positive Relationships & Youth Engagement
Apr. 2 - Apr.26
Three common factors for quality programs and academic programming include goals, standards based learning and research based curriculum. In this module we will explore instructional practices and how academic skill development can encourage students to build social skills and facilitate learning.
10 hours Set Two CKC: LEC
Cost: OASK/NAA Members: $100 Non-members: $125
Do you work in a program in Clackamas County?
Contact Lynn Kneeland today to find out about Scholarship $$ available through the CCRR!
All OregonASK trainings are linked to the Oregon Registry!
RUN! Don't Walk!
Sign Up Now!
Register now to participate on March 20 at the Oregon's Afterschool Day at the Capitol!


Afterschool and summer programs offer the critical "
out of the box
" opportunities that:

Keep Kids Safe


Support Working Families


Inspire Learning


Reduce Hunger


Legislators want to hear your voice and learn how vital afterschool and summer programs are to supporting Oregon's children.


Click to use this convenient
find your legislator tool
to find which state senator and representative is representing you - or give Lynn a call at 503-689-1656 or email at
[email protected]
, to have her make an appointment for you!
*Important note: We would like to make certain that each legislator is given the opportunity to chat with one of their constituents - let us know if you make an appointment!
The Afterschool Day @ the Capitol agenda coming soon!
A special thank you to those of you who've already signed up to come to the Capitol on March 20th! We'll see you there!
Faces & Places - A Parent Perspective on Afterschool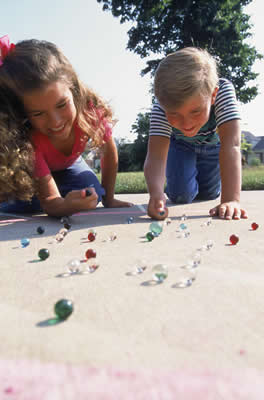 by Mary Masla, OregonASK Field Correspondent
How does a parent who works multiple jobs, speaks a different language than their children's teachers, lives in an dangerous neighborhood, and can barely afford the food on their table, let alone piano lessons and club soccer fees, provide the opportunities, support and resources their child needs to succeed in school and in life? How does a single mom putting herself through college, and working to support her family, have the time and space to get to know her child's friends and their parents? How do we establish a trusting safe community for our children to run, play and grow in, when we don't know our neighbors, and we lack the opportunity to get to know each other? And what is that worth? These are all questions that come to mind when thinking about what parents, and our communities, are facing in their roles of raising the next generation.

The saying "it takes a village to raise a child" comes to mind when I reflect on the conversations that occurred in our parent focus groups this winter. From Portland to Medford, parents talked the struggles they face in raising healthy, academically well rounded, and socially successful young people, and how the programs they participate in enhance their ability to do this difficult job. Despite the variances in discussion groups (rural versus urban, middle versus low income, Spanish versus English speakers), each group identified similar challenges. Demanding work schedules, a decreasing trust and familiarity with their community, increasing academic demands and lack of accessibility to enrichment activities and academic support, are all challenges families are facing. As one parent put it, "in this day and age, its hard to educate, entertain and raise your children."
Before going in to the focus groups, there were some comments we expected to hear: "I need a place for my child to go after school because I'm working", and "the afterschool program gives my child the opportunity to experience things he wouldn't otherwise get to." But, we also heard things we didn't expect, "the afterschool program is the only place my child gets to play with her friends, because I don't trust others' parenting styles, and I don't have the time or opportunity to establish relationships with other parents" and, "in school kids are separated by age, and academic ability-the afterschool program gives kids the chance to socialize with people they normally wouldn't interact with."
VISTA Update:
"AmeriCorps Week" is March 9-17, 2013! This is an opportunity to communicate the powerful impact that AmeriCorps has on critical problems and on the lives of its members and alums.
We are deeply grateful to the Corporation for National & Community Service for their commitment to afterschool, and to Afterschool Alliance for the opportunity to have Americorp members at Oregon State Nework Office.
Check out what's been happening with our VISTAs:
As we say goodbye to February, March is filled with events to look forward to. Sustainability districts are working to create promotional materials and portfolios, and hosting events to garner more community support. Here are some of the highlights and events that will be springing into action!
The Salem Keizer Education Foundation's Enrichment Academy will be bringing their Mouse Squad, Rainbow Dance Theatre and tasting tables from school gardens to showcase the great things happening in afterschool. Additionally, they are excited for the 2nd annual EA fundraiser, Shoot for the Stars on April 13th in partnership with Law Enforcement Youth. Currently, they are still looking for more donation items for the auction and volunteers to help set up the day before the event. Their goal is to raise twice as much as last year.
CAFÉ in North Clackamas with Metropolitan Family Services is looking forward to hosting their STEM Spring Break Camp from March 25th-27th. In regards to sustainability planning, the LST is turning its attention to communicating their funding issues, and hosting events like a parent forum to raise awareness and encourage community conversation. They are hoping to fill in a few funding gaps through local and federal grant applications, and will soon be turning their attention toward creating a long-term sustainability plan. With the help of an expert in business collaboration, MFS and NCSD will be reaching out to businesses in a strategic way.
It's all about STEM in March for Woodburn Afterschool Program. In partnership with the Woodburn School District they are hosting a STEM Festival on March 14th. Students and organizations are encouraged to participate and showcase experiments. Some exhibitors are Marion AG Service, Ag West Supply and Woodburn City-Public Works Department. Furthermore, they have created a sustainability update document, which explores their sustainability plan implementation outcomes, specifically the results of grant applications, events and partnerships, and the persisting funding gap.
Sheridan School District is back in the swing of sustainability after assembling a successful parent focus group with OregonASK, and hiring some new staff members. In their next steps, Sheridan would like to create a program portfolio as a tool for approaching potential partners, and gaining more community support. Sheridan has also invited a parent to their LST, who will be helping creating this portfolio.
NAMS in Forest Grove is in the initial planning stages of a May Awareness Event. This event will showcase the activities that occur during afterschool hours and stress the importance of their program in the Forest Grove community.
Medford's Kids Unlimited had a busy month planning for their 15th Anniversary Celebration, Stanley Jordan Benefit Concert, which happened March 1st. They invited the community to celebrate their years of service and dream of the bright future that lies ahead for each youth they are able to impact.
Mapleton's January parent focus group has led to some amazing Parent All Stars stepping up to take action in their community. LEAF will have their first official Fundraising Committee Meeting March 6th to sign people up and start spreading the word for support throughout the community. While parents will be hard at work within the community, LEAF Director and sustainability team members will be continuing to apply for grants and ask for support/partnerships from nearby organizations. One of the exciting new partnerships for Mapleton is with the new Western Lane County 4-H Club regional team. A number of LEAF leadership students will become members and incorporate 4-H project planning (from public speaking to LEGO Robotics, to quilting or chicken brooding) into part of their weekly activities.
Eugene is happy to have their new Community Liaison on board and working to actively reach out to the community with presentations at service organizations, meetings with potential donors and the wide distribution of promotional materials. Their February sustainability meeting led to a wonderful compilation of businesses, key champions, grants and unique partnership ideas to pursue in the coming months. It seems as though everyone involved has felt the inspiration to act, motivated by the impact BEST is having on hundreds of students and families each year.
Doodle 4 Google: an annual art and design competition
Now in it's sixth year, the Doodle 4 Google Program is a competition open to K-12 students in U.S. schools. Students are asked to create their own Google Doodle around this year's theme

"My Best Day Ever..."

The winning artist's Doodle will be displayed on the Google homepage for millions to see, and the winner will receive a $30,000 college scholarship and a $50,000 technology grant for their school.
Google judges the entries based on the grade level of the students who submit them. Google will pick one winner from each grade category per state and then one overall winner for each state from those semi-finalists. On May 1, Google will announce 50 state winners who will be eligible for the grand prize. Google will host a fun event at the winning student's school right here in Oregon. The grand prize winner will be announced on May 22nd at the Final Awards Ceremony in New York City.
This is a great program that children, teachers and community leaders love but Google needs your help to take it to the next level.
Submissions are due on March 22nd.
Google is launching a "race to the finish" competition between all 50 states. The interactive map tracker on
www.google.com/doodle4google
will show the leadings states with the most submissions relative to student population size. Google will be alerting local media and others to which states are generating the most submissions. There will be a special prize for the winning state.
Click here to find out more information!
National Forum on LIbraries & Teens:
Virtual Town Hall
As part of its year-long project, the National Forum on Libraries and Teens, YALSA is hosting a series of Virtual Town Halls, and we'd like you to participate! Mark your calendar for March 19 from 2-3pm, Eastern, for the first one, which will focus on partnerships. Anyone interested in participating in this discussion/exploration is welcome to attend. To learn more, or to access the link to the Town Hall, please visit www.ala.org/yaforum. Please feel free to pass this information along to colleagues who may also be interested.
The National Forum on Libraries and Teens seeks to bring together key stakeholders from the areas of education, technology, adolescent development, research, out-of-school time, connected learning, libraries and the for-profit and nonprofit sectors to explore the world of young adults and library services to this population, and ultimately produce a report which will provide direction on how libraries need to adapt to better meet the needs of 21st century teens. Grant funding is generously provided by the Institute of Museum and Library Services.
If you have any questions, or if you'd like further information, please contact:
Beth Yoke, CAE
Executive Director
Young Adult Library Services Association
Job Opportunity - OSU Center for Research on Lifelong STEM Learni
ng
Oregon State University seeks a full-time Director to lead and grow its university-wide Center for Research on Lifelong STEM (Science, Technology, Engineering, and Mathematics) Learning. The Center was established in 2012 with a mission to conduct research and development that leads to enhanced understanding of the processes that underlie how individuals become lifelong STEM learners and practitioners. The Center is unique in its focus on learning research across disciplines, the lifespan and all settings (in and out of school).


A PhD. in a relevant field, a minimum of 5 years conducting STEM relevant learning research, and a demonstrated track record of successful grant writing and fund raising are required. The successful candidate will possess superior skills in writing, listening, speaking, fundraising, networking, collaboration, and substantial knowledge of the STEM learning/education policy landscape and current research literature.


For more information go to:
stem.science.oregonstate.edu
For full consideration apply by April 14, 2013 at http://oregonstate.edu/jobs/ and search for position number 0010269