Dear (Con
tact First Name),
Are you still trying to figure out the perfect gift this holiday season? We have an idea for you and your family.
You, the real you.... The you that at some point in your past you parked in a corner so you could take that secure corporate job that was on the path to high income, great benefits and the prospect of a nice retirement sometime after your 65th birthday.
Give your family you!
Does your family find true enjoyment in you working long hours, being a road warrior, coming home stressed, answering emails, phone calls, voice mails when you are with them? Is there even the slightest chance that your grown kids will someday look at you and say, "Dad/Mom, I wish you had worked more?"
The rules have changed.
Today the corporate job that was supposed to be the safe and secure path to a happy retirement is often a momentary stopover until the next gig. Employees tend to be pawns on a chessboard that are disposed of to hit earnings expectations or maintain stock price. Many employers don't worry about employee satisfaction because there is a robust pool of people eager to work.
December is one of the most likely months for corporate downsizings.
That's the bad news. But there is good news.
As the good faith contract between employee and employer of 20 years ago has largely evaporated, the perceived wall between being an employee and being a business owner has disappeared completely.
If you would be a good hire for a corporate job, how could you possibly be a bad investment for yourself?
Corporate America has removed the biggest reason that most people stay at a company for their entire career. Without job security, benefits and quality of life, we see jobs losing their hold on professionals. The best and brightest in corporate America are among my clients every single day, and you could be next!
You already have the skills to be your own boss.
The only thing that separates an employee from an entrepreneur is the desire to be a business owner. If you have the desire, we're here to help you find the right business for you come 2015.
Yours in franchising,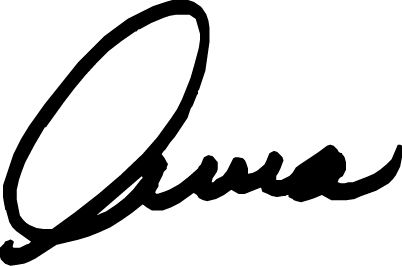 Anna Wilds
Certified Franchise Executive Candidate
Sr. Franchise Consultant
Honor Roll Franchise Consultant
(706) 736-0579