| | |
| --- | --- |
| Spring Newsletter | March, 2013 |
Greetings!
Happy Spring! We are thrilled to launch our fresh new logo at this time of year. It makes us think of new beginnings, growth and brighter tomorrows! Spring feels like that! We have several wonderful things happening at CFGC. Please take a few minutes to catch up with us.
Sincerely,
Brenda Hayward
Executive Director
Child & Family Guidance Center of Texoma

Welcome 2013 New Board Members & Officers!
Left to Right: Corey Leird, Tedra Franklin, Jason Cornelius, Twila Crick, Stacy Rake, Jamie Ramey and Nancy Thomason
Front Row: President Kelly Ashmore, Treasurer, Jana Endler, Back Row: Past President, Linda Creswell, President elect, Joe Fallon and Secretary, Twila Crick

2013 Board of Directors
Linda Creswell, Past Pres.
Joe Fallon, President elect

Welcome New CFGC Staff!
Left to Right: Lisa Newtown, LCSW,
Brandy Landon, Lindsay Ballinger, LPC and
Eveyln Burgoon, LPC.
Not pictured: Rebecca Houser, LPC Intern and
Amanda Ulliman, LPC Intern
We are so excited to announce the following additions to our terrific CFGC Team!
Lisa Newtown, Evelyn Burgoon and Lindsay Ballinger have converted from contract staff to full and part time staff therapists.
Lisa is a clinical social worker and Eveyln and Lindsay are licensed professional counselors.
Rebecca Houser and Amanda Ulliman have joined our team as staff therapist interns. They are licensed professional counselor interns. Brandy Landon has joined our team serving as a part time office assistant and she is pursuing her psychology degree.

Please join us at the Texoma Builders Home & Garden Show! We will be there on March 9th & 10th from 10 am to 6 pm at our booth and helping with ticket sales. It's going to be bigger and better than ever. Don't miss it! Admission $3.00 per person.

Proceeds benefiting the Center.



Dr. Mona A. Alvi
The Child & Family Guidance Center of Texoma
proudly presents a FREE Training Seminar by
Dr. Mona A. Alvi
Depression & ADD in Youth Seminar
Friday, April 12th, 2013, 8:30 am - 12:00 pm
Center for Workplace Learning
6101 Grayson Drive, Denison, TX 75020
Please RSVP by April 9, 2013 to Jeanne Goodner pjgoodner@cfgcenter.org
or call 903-893-7768.
Breakfast and CEU's Included
A Big Thanks to our Event Sponsors

April is Child Abuse Prevention Month
Each of us can make a difference in keeping children safe. Please join us as we strive to increase community awareness of the reality of child abuse and ways we can prevent it.
Stop by our office in April to pick up a free Blue Pinwheel lapel sticker that you can wear to show support.
Please check out the following link so that YOU can help prevent child abuse!
Signs of Child Abuse and Neglect
We wish to extend sincere appreciation to law enforcement, our judicial system, local physicians, Child Protective Services, Children's Advocacy Centers, CASA, Crisis Center and NTYC for their tireless work and service to protect children. To report child abuse, call the Child Protective Services Hotline at 1-800-252-5400.
Saturday, April 27, 2013
Painting with a Purpose Benefiting
Child & Family Guidance Center
Register Online
A Little Paint, A Little Wine, and a Whole Lot of Fun!
Join us for Belk Charity Sale Saturday, April 27th 6 - 10 am

Incredible Savings!

$5.00 donation

20-70% off storwide sales. FREE Gift Card to first 100 customers.

Learn more at www.belk.com Tickets available at CFGC.
Happy Thoughts
Bloom where you are planted! Anonymous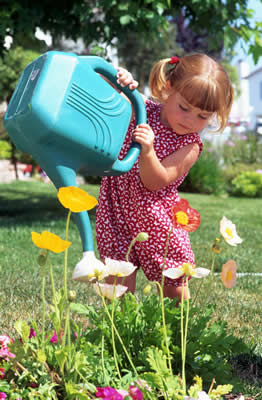 Child & Family Guidance Center
804 E. Pecan Grove Road