| | |
| --- | --- |
| Fall Newsletter | September, 2012 |
Greetings!
Cool air! It's just around the corner! Fall brings beautiful weather and busy calendars. Children are back at school, which means tons of activities for families.
Fall is a very busy time at CFGC too. New fundraisers, mental health trainings, adding staff and lots more. Please take a minute to read about all the happenings coming up soon. Happy Fall!
Sincerely,
Brenda Hayward
Executive Director
Child & Family Guidance Center of Texoma

Schools Back...5 Ways to Bully-proof your child!
Did you know that 25% of public schools report that bullying among kids occurs on a daily or weekly basis? And that 1 in 5 high school students report being bullied in the past year?
The good news is that because bullying has made national headlines, schools and communities (and even celebrities) are taking a strong anti-bullying stance.
You can do your part at home, too. Here are five smart strategies to keep kids from becoming targets - and stop bullying that has already started:
Talk about it. Talk about bullying with your kids and have other family members share their experiences. If one of your kids opens up about being bullied, praise him or her for being brave enough to discuss it and offer unconditional support. Consult with the school to learn its policies and find out how staff and teachers can address the situation.
Remove the bait. If it's lunch money or gadgets that the school bully is after, you can help neutralize the situation by encouraging your child to pack a lunch or go to school gadget-free.
Buddy up for safety. Two or more friends standing at their lockers are less likely to be picked on than a child who is all alone. Remind your child to use the buddy system when on the school bus, in the bathroom, or wherever bullies may lurk.
Keep calm and carry on. If a bully strikes, a kid's best defense may be to remain calm, ignore hurtful remarks, tell the bully to stop, and simply walk away. Bullies thrive on hurting others. A child who isn't easily ruffled has a better chance of staying off a bully's radar.
Don't try to fight the battle yourself. Sometimes talking to a bully's parents can be constructive, but it's generally best to do so in a setting where a school official, such as a counselor, can mediate.
Article source: KIds Health
Kids Health is a leading parenting resource website. Please visit

You're Invited!
Tickets are on sale now to attend this unique, fun event to raise funds for CFGC services. $40 per person.
Saturday, October 6th, 7 pm -10pm
Sherman Municipal Ballroom
Dr. Robert Hanson joins CFGC
Dr. Hanson began providing psychological testing at CFGC through his private practice this month.
Dr. Hanson has been a licensed psychologist in Texas since 1990. He currently provides psycho-diagnostic assessment and outpatient psychotherapy for children, adolescents, and adults.
He is a member of the American Psychological Association and the National Register of Health Service Providers in Psychology. He is on numerous insurance panels and also provides sliding fee-scale services.
We are delighted to have Dr.Hanson join our team. He is currently accepting referrals.

Dr. Bergeron Holds Raffle for CFGC! WIN 30 Chiropractic Treatment Sessions!
Dr. Bergeron and Dr. Dustin
Several staff members at CFGC are patients of Dr. Bergeron and we can't sing his praises enough for how much he has helped each of us regain health.


As part of their 30th Anniversary, Dr. Bergeron and his staff are holding a raffle to raise funds for CFGC. Raffle tickets are $10.00 each for a chance to Win 30 Chiropractic Treatment Sessions at Denison Chiropractic Clinic.

Purchase tickets now

Your name will be placed in the drawing for each ticket purchased.

Tickets also available at CFGC and Denison Chiropractic Clinic 1721 S. Austin, Denison, TX through September. Drawing September 29th. Need not be present to Win!

A special celebration is scheduled on Saturday, September 29th from 11 am to 2 pm at Denison Chiropractic Clinic. Please join us!
http://www.denisonchiropracticclinic.com/

FREE Self-Harm Seminar September 28th

We are pleased to partner again with the Ross Institute of Psychological Trauma to bring mental health training to Texoma Providers.

Please be our guest on Friday, September 28th from 8:30 am to noon at the Self-Harm Seminar presented by Melissa Caldwell-Engle, M.S., LPC., A.T.R.
Thanks to our wonderful sponsors, Texas Health Presbyterian Hosptial- WNJ Behavioral Health Services and the Center for Workplace Learning the event is FREE and includes breakfast and 3 CEU's for LPC and LCSW clinicians.
Register today by emailing me at pjgoodner@cfgcenter.org. Deadline September 25th.
Jeanne Goodner, LPC-S
Clinical Director
Child & Family Guidance Center
Happy Thoughts!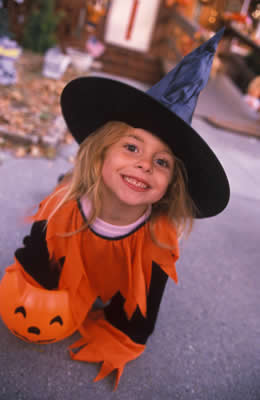 Scary is hard but oh how you feel once you have passed through it!

We all have our scary times. Keep Going!

Child & Family Guidance Center
804 E. Pecan Grove Road
Our Thanks...
We wish to extend special thanks to Pediatric Dental Specialists & Lasting Images Photography for raising $2100 this summer for CFGC at the My Beautiful Smile Contest.