| | |
| --- | --- |
| Summer Newsletter | June, 2012 |
Greetings!
Summer is here! Children are excited to be out of school and to just be kids. Swimming, playing outside with friends, cookouts, special treats, more time with family, FUN! Please take a few minutes to read our summer newsletter to learn about healthy nurtition for children, summer safety tips, and happenings at CFGC. Mark your calendar for the Books A Million Bookfair July 21st. Enjoy!
Sincerely,
Brenda Hayward
Executive Director
Child & Family Guidance Center of Texoma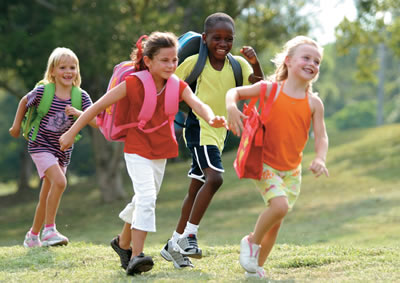 Schools Out for the Summer!
Summer is a special time and with the kids being home from school parents have an increased responsiblity to plan healthy treats and meals.
Studies show that children with Attention Deficit Hyperactivity Disorder, as well as children with other behavioral diagnosis, are especially sensitive to the foods they eat. This is especially important to consider due to the negative effects of sugar on children's brains, behavior, and mental health. To help kids eat healthy, reduce sugar and have fun visit www.ChooseMyPlate.gov for more information.
Encourage children to eat vegetables and fruits by making it fun. Here is a quick and easy snack idea: Bugs on a Log...use celery, cucumber, or carrot sticks as the log and add peanut butter. Top with dried fruit such as raisins, cranberries, or cherries, depending on what bugs you want!

Seeking Sponsors for Our Annual Fundraiser
Please consider supporting our cause by becoming a sponsor of the 2012 Starfish Benefit scheduled for Saturday, October 6th. We are super excited about this special event. Sponsors will be gratefully appreciated and acknowledged. For more details please visit
www.cfgcenter.org
and click on Starfish.

Welcome New Clinical Staff!
Demand for services is great at CFGC. Calls for help typically exceed 25 a week resulting in 200 therapy and psychological testing sessions scheduled each week. We are pleased to announce the following clinicians have joined our team.
Dr. Catherine Bass now serves as staff psychologist. Talor Trenchard, LPA assists Dr. Bass with psychological testing and evaluations. Dr. Bass is accepting referrals for Medicaid, CHIP, some private insurance and uninsured clients. To read Dr. Bass's bio click here.
Stephanie Evans, LPC joins us as a full time staff therapist and part time clinicians include Amy Ott, Ph.D., LPC, Roselyn LaLonde, LPC, and Corinna Walker, LPC. Shelley Davis who recently graduated from Dallas Baptist University with a Masters of Arts Degree in Counseling will join us this summer to begin her 3000 hour internship program. With the addition of this wonderful team our clinical staff now exceeds 20 full and part time professionals.
Welcome Aboard!


Happy Thoughts
We gain strength and courage and confidence by each experience in which we really stop to look fear in the face.
We must do that which we think we cannot. - Eleanor Roosevelt
Child & Family Guidance Center
804 E. Pecan Grove Road