Impromptu Piano Recital
Mayo Clinic atrium piano, charming older couple...
What Our Clien
ts Are Saying About
Us:
Home Care Pulse, an independent quality management agency, randomly surveys our clients on a monthly basis. Here's what one of them had to say last month:


"The overall quality of service has been excellent. The caregiver comes at the times that we need so we know when to expect her. She is also a huge help to
us."

--J. L.
Boise, Idaho
"She is very compassionate. She listens to me and that makes me feel like she really cares about me."

--E. H.
Boise, Idaho

I love soup during the cold months of winter! Are you tired of the old traditional "chicken and noodle?" Well, read on for some exciting alternatives that will be sure to please your palate!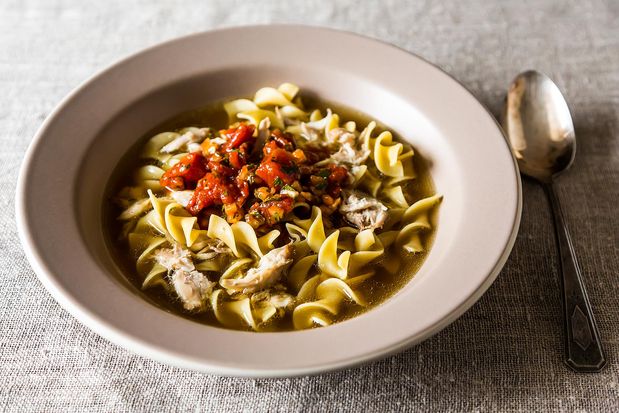 Here are ten ethnic versions of the most traditional
cold and flu season meal
, proving that chicken soup really is
good for more than the soul
.

Like Us On
Follow Us On
Greetings!
It is our wish that this newsletter finds you enjoying the season. If you consider the holidays a stressful time of year, our
resource pages
offer tips, especially for caregivers or people with elders in their life, to reduce stress. If someone in your family has Alzheimer's, we recommend that you keep the festivities
small and low-key for them
.
However you end up celebrating, we wish you the very best Christmas and New Year!
If you were forwarded this issue of CARING Connections, or you are viewing it on our website, you can sign up for your own subscription by clicking here.

Thank you,
The Team at Assisting Angels Home Care
Elder Polypharmacy--Taking Too Many Drugs?
Polypharmacy is the practice of using (or administrating) multiple medications, especially concurrently.
Carolyn Rosenblatt, Contributor to Forbes Magazine reports in Are Your Parents Taking Too Many Pills that it was not uncommon as a nurse to find elder patients taking duplications of the same drug prescribed by different
doctors.
US News Health reports on how to avoid dangerous drug errors and combinations. Aging Care offers Medication Problems and How to Prevent Them.
Dr. Derrick DeSilva
from the Age Management Medicine Group AMMG has a few considerations
in this video
to potentially reduce polypharmacy.
Friends In Action Upcoming Conference
Friends in Action (FIA) is a unique program serving family caregivers. They recruit and train volunteers to lead nationally recognized, evidence-based self-care education programs
. Next month is the third Annual Family Caregiver Conference:

Details:
Saturday, January 25, 2014
8:30 am to 4:30 pm
Boise State University, Student Union
Cost: $20/person includes Conference, Lunch, Community
Resource Expo, and Parking. Limited scholarships are available.
Lifestyle Home Medical Supply
Lifestyle home medical supply helps individuals in need of durable medical equipment such as walkers, wheelchairs, power chairs, scooters and even bathroom safety rails, who cannot otherwise afford it.

They are supplied by people who have unused equipment available.

If you have something taking space in your garage or you are in need, read more about this Oregon based company.

War Bride Waits 60 Years
Peggy Harris, was married for six weeks before her husband,
First Lt. Billy Harris, went away to war.

She never remarried, but waited dutifully. Watch the video to discover why it took so long to find out what happened to him.

Brenda Critell, President / CEO
Certified Senior Advisor (CSA)®
A native of Boise, Idaho and a 4th generation Idahoan. Brenda founded Assisting Angels Home Care in 2006.



Skip Critell, VP/COO
Director of Operations and Community Liaison for the Treasure Valley








Sherry Atwell, Office Administrator
Manages Operations and Scheduling of Direct Care services








Rebekah Calkins, CFO
Manages billing, payroll and financial affairs
Sonya Harris, Client Care Coordinator
Provides quality client care and supervision of direct care services for the Treasure Valley.
About Assisting Angels Home Care
Serving the state of Idaho, Assisting Angels Home Care, Inc. has been providing personalized care at home with supporting services since 2006. Assisting Angels uses certified personnel for supervision and monitoring of all direct services, has no minimum requirement for hours for accepting clients, and does not charge separately for travel to and from the job location. All employees are bonded and insured. Complete screening and thorough background checks are performed prior to any person having contact with one of our clients or patients. Assisting Angels provides a wide spectrum of personalized in-home care services, including live-in care, general homemaker, personal care, and private duty nursing for all ages.
Visit www.AssistingAngels.biz or call 208.344.7979 (Boise), or 208.733.2550 (Twin Falls) for more information.