Senior Belly Dancers:
Gypsy Phillips, dance teacher in Northborough Massachusetts, says belly dancing is great for exercise and toning. The best part: you don't need a partner.
If you have always wanted to try something different and shake up your routine, these lovely ladies prove it is never too late.
Silver Moon Gypsies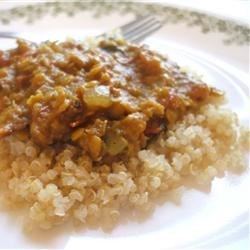 This delicious, gluten-free, vegan recipe features 3 tablespoons of Indian Curry which contains curcumin.
Hearty stews are a perfect way to warm up during the winter months and this one can be ready in about an hour.
Click here
.

Like Us On
Follow Us On
Greetings!
The New Year is a a perfect time to recalibrate and renew goals you may have lost sight of. Allowing yourself the chance to begin again is the difference between success and failure.
"Success is not final, failure is not fatal: it is the courage to continue that counts." -- Winston S. Churchill
We wish you all the best and hope that you find this month's articles help you in your pursuits.
If you were forwarded this issue of CARING Connections, or you are viewing it on our website, you can sign up for your own subscription by clicking here.

Thank you,
The Team at Assisting Angels Home Care
High Blood Pressure Damages the Brain Before You Reach Old Age
If you think you don't need to worry about blood pressure in your twenties and
thirties, a new study suggests otherwise. Even if your blood pressure is a little high,
you may be risking damage to the structural integrity of your brain.
Click here
to read how your bl

ood pressure affects your grey matter volume and your white matter integrity and the increasing evidence that individuals with cardiovascular disease are at a higher risk for dementia.
Curcumin May Match Exercise for Heart-Health

Curcumin is the pigment that gives the spice turmeric its natural color. Turmeric is already known for its anti-inflammatory properties which benefit people with asthma and high blood pressure.

Now studies show that it may be equal to exercise in post menopausal women for heart health.


Click here to
also
read about neuroprotective effects of curcumin on neurodegenerative diseases like Alzheimer's, Parkinson's, and stroke.

An easy way to incorporate
Turmeric
, a
relatively inexpensive spice, to your diet is add a small spoonful to your next batch of chicken soup. Also, see this month's recipe.
Second Annual Family Caregiver Conference

This one day conference supports family caregivers with education and community resources.
Registration cost is $15 and includes

conference sessions, resource expo, lunch, and parking

.



Friends in Action (FIA) is a unique volunteer-based program serving family caregivers and the elders they care for. More info.



How to save the lives of three people
Every day, approximately 39,000 units of blood are needed in our country. During the winter months, blood donations are
in particularly high demand. January is designated as the
national blood donor month
.
If you have never donated blood before, the Red Cross has some tips
here
, including how to get over the fear of needles. You can also find eligibility requirements
here
.
Keep an eye out for blood drives in your area, or visit the
Boise Donor Center
on 5380 Franklin Road during normal operating hours. You can also schedule an appointment.

Brenda Critell, President / CEO
Certified Senior Advisor (CSA)®
A native of Boise, Idaho and a 4th generation Idahoan. Brenda founded Assisting Angels Home Care in 2006.



Skip Critell, Executive Vice President Director of Operations for the Treasure Valley.








Sherry Atwell, Office Administrator
Scheduling Coordinator, Billing and Payroll and Office Manager.











Sonya Harris, Client Care Coordinator
Provides quality client care and supervision of direct care services for the Treasure Valley.
Rebekah Calkins, Administrative Assistant
Assists the Office Administrator with scheduling, administrative duties, and billing and payroll.
About Assisting Angels Home Care
Serving the state of Idaho, Assisting Angels Home Care, Inc. has been providing personalized care at home with supporting services since 2006. Assisting Angels uses certified personnel for supervision and monitoring of all direct services, has no minimum requirement for hours for accepting clients, and does not charge separately for travel to and from the job location. All employees are bonded and insured. Complete screening and thorough background checks are performed prior to any person having contact with one of our clients or patients. Assisting Angels provides a wide spectrum of personalized in-home care services, including live-in care, general homemaker, personal care, and private duty nursing for all ages.
Visit www.AssistingAngels.biz or call 208.344.7979 (Boise), or 208.733.2550 (Twin Falls) for more information.