Turkey potpie is one of the Thanksgiving leftovers which can be more anticipated than the main meal. Here is a recipe to make your own this year as well as an easy reference chart for turkey storage.

Like Us On
Follow Us On
Greetings!
We are approaching the final opportunity to rake leaves before the snow flies. Most of us though, are already planning for celebrations and gatherings. Yard work is dismissed like the memory of warm weather.
If we were to take every advantage of this month's holiday, we could boost our health according to WedMD.com. We pray thankfulness, bounty and blessing find you this November.
November is also National Alzheimer's Awareness month, and we hope the articles included are informative and enjoyable.
The Team at Assisting Angels Home Care
Alzheimer's Assistance
If you care for someone with Alzheimer's you are already aware of the many challenges. The Alzheimer's Foundation of America has suggestions about how to communicate the observable changes to children so they don't have overwhelming feelings of loss.
There are many therapeutic elements you can begin to incorporate into an Alzheimer's patient's life, such as music and art.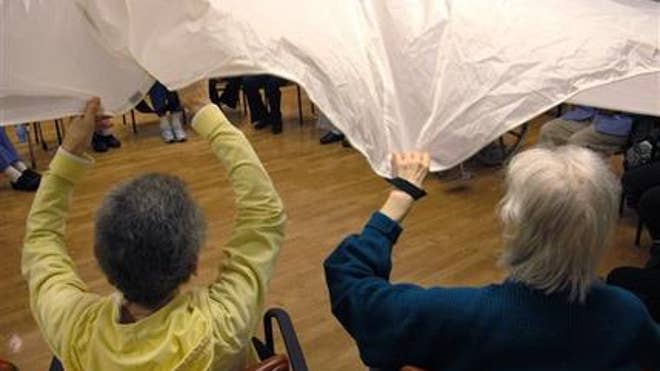 Here is an
ingenious respite option for the hardest hours of dementia caregiving--nighttime.
Life.familyeducation.com has some suggestions for dealing with another difficulty, wandering.

When you feel caring at home is no longer your best option: the Alzheimer's Association provides a pdf of Dementia Care Practice Recommendations for assisted living and nursing homes.
Changing the Conversation About Death
Jackie St. George, co-founder of Harrison's Hope in Meridian, Idaho,
addresses the myth, "I'm not going to die," and the reluctance people have to make their wishes known.

Learn more here about three steps for clearing up possible misinterpretations regarding end-of-life wishes which could prevent unwanted and futile treatments--creating a less stressful event.
Friends in Action

Legacy Corps provides caregiver support services for veterans and military families. For information about becoming part of the Legacy Corps family, see the Friends in Action Boise website.

Or click here to view or print a PDF of the Legacy Corps flyer.
Successful Aging in Place Requires Support
Seniors need community and and family support. The traditional senior community is not satisfying the need appropriately, according to award-winning film director Sari Gilman. The documentary, "King's Point," observes five elderly adults experiencing the kind of isolation their resort promised to eradicate. Watch the trailer here.
Here is an article of a woman whose community made aging in place a successful option. Find out what they feel is necessary.
US News has a list of the best places to retire organized by categories, including affordability, the sunniest places or the best places for wine-lovers.

Brenda Critell, President / CEO
Certified Senior Advisor (CSA)®
A native of Boise, Idaho and a 4th generation Idahoan. Brenda founded Assisting Angels Home Care in 2006.



Skip Critell, Executive Vice President Director of Operations for the Treasure Valley.








Sherry Atwell, Office Administrator
Scheduling Coordinator, Billing and Payroll and Office Manager.











Sonya Harris, Client Care Coordinator
Provides quality client care and supervision of direct care services for the Treasure Valley.
Rebekah Calkins, Administrative Assistant
Assists the Office Administrator with scheduling, administrative duties, and billing and payroll.
About Assisting Angels Home Care
Serving the state of Idaho, Assisting Angels Home Care, Inc. has been providing personalized care at home with supporting services since 2006. Assisting Angels uses certified personnel for supervision and monitoring of all direct services, has no minimum requirement for hours for accepting clients, and does not charge separately for travel to and from the job location. All employees are bonded and insured. Complete screening and thorough background checks are performed prior to any person having contact with one of our clients or patients. Assisting Angels provides a wide spectrum of personalized in-home care services, including live-in care, general homemaker, personal care, and private duty nursing for all ages.
Visit www.AssistingAngels.biz or call 208.344.7979 (Boise), or 208.733.2550 (Twin Falls) for more information.