Advanced Style

There is currently an abundance of nectarines and raspberries in local gardens.
This recipe puts both to a good use

for a delicate sweet-tart goodbye to the "flavor of summer."

Nectarine-Raspberry Pie Recipe

Like Us On
Follow Us On
Greetings!
The beautiful thing about September is the comfort of settling back into a routine. As your school, clubs and other commitments start to meet again, Assisting Angels wishes you all the blessings of fall.
We are confident this month's articles will offer valuable information and encouragement.
The Team at Assisting Angels Home Care
Elder Financial Abuse
Denise McClure, CPA, CFE is a forensic accountant and the owner of Averti Fraud Solutions, LLC in Boise. She is a frequent author, speaker and trainer on preventing and deterring embezzlement and fraud.
McClure says: Baby Boomers are a special generation. Our sheer numbers have made us a force to be reckoned with at all levels and aspects of society. Elder financial abuse and exploitation has been called the "Crime of the 21st Century".
For more information about how you can protect yourself from morally flexible advisors, friends, neighbors, family members and strangers, click here. For more information on Averti Fraud Solutions, visit the website.
Alzheimer's Caregivers: How to R
educe the Emotional Toll
Caring for a loved one with Alzheimer's can be an emotionally volatile experience. Marie Marley, author of Come Back Early Today: A Memoir of Love, Alzheimer's and Joy offers three tips to decrease your distress.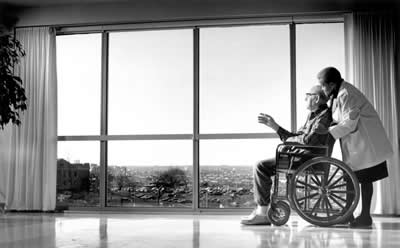 She reminds caregivers that people with cognitive impairment live only in the present and caregivers should keep three things in mind about their patients. One of them is: Alzheimer's patients are often adapt to change faster than their caregivers do.
To see all three tips explained in detail at the Huffington Post,
click here
.
Video Games are Good for Stroke Victims
Gamers often create lists trying to prove the benefits of playing video games. Now, it seems, stroke victims are listening.

A stroke can occur at any age, from a newborn baby to the elderly.


To learn more on how video games help stroke victims, visit Fastcodesign.com. Also, Internet Gaming Network lists several other benefits.

Brenda Critell, President / CEO
Certified Senior Advisor (CSA)®
A native of Boise, Idaho and a 4th generation Idahoan. Brenda founded Assisting Angels Home Care in 2006.



Skip Critell, Executive Vice President Director of Operations for the Treasure Valley.








Sherry Atwell, Office Administrator
Scheduling Coordinator, Billing and Payroll and Office Manager.











Sonya Harris, Client Care Coordinator
Provides quality client care and supervision of direct care services for the Treasure Valley.
Rebekah Calkins, Community Outreach Coordinator
Provides information to the community through outreach and educational presentations. She also conducts in-home assessments and works with staff to begin care for new clients.
About Assisting Angels Home Care
Serving the state of Idaho, Assisting Angels Home Care, Inc. has been providing personalized care at home with supporting services since 2006. Assisting Angels uses certified personnel for supervision and monitoring of all direct services, has no minimum requirement for hours for accepting clients, and does not charge separately for travel to and from the job location. All employees are bonded and insured and a complete screening and thorough background checks are performed prior to any person having contact with one of our clients or patients. Assisting Angels provides a wide spectrum of personalized in-home care services, including general homemaker, personal care, and private duty nursing for all ages.
Visit www.AssistingAngels.biz or call 208.344.7979 (Boise), or 208.733.2550 (Twin Falls) for more information.