Sustainable Jersey Movement Grows
New Jersey municipalities are showing no signs of slowing down on sustainability initiatives. We've had the best certification cycle to date with 111 certification applications submitted. Of those applications 92 towns were certified. Seventy-nine towns achieved certification at the bronze level and 13 towns attained silver-level certification. There are now a total of 177 certified municipalities. In this certification cycle, towns completed and were approved for more than 1,790 sustainability certification actions. See the full list of 2014 certified towns.
First 22 School Districts Register
We're thrilled to welcome the first 22 school districts and 28 schools to register with Sustainable Jersey for Schools. Each district passed a resolution of participation and initiated the process for beginning the certification program. After a district is registered, principals in the district can register their individual school. Is your school district registered? See the list of participating districts and schools.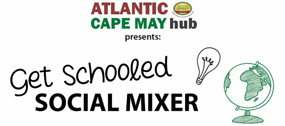 Have you attended a regional hub event yet? Resiliency, renewable energy aggregation, leadership development, organic waste recycling–the workshop topics are timely. The Atlantic-Cape May, Essex, Mercer, Somerset, and Camden-Burlington-Gloucester County Hubs have been providing practical training based on the needs identified by their local green team and municipal leaders. Look for the launch of new county hubs in Monmouth, Hunterdon and Middlesex soon. Attend the Atlantic-Cape May County Hub "Get Schooled Social Mixer" in February. For more info contact: [email protected].
Towns Make Community Energy Use More Sustainable
As the clean energy market in New Jersey matures, municipalities can play an active role in making the energy use of their community more sustainable. The Princeton Energy Smart Homes Campaign has been an overwhelming success. The program had a goal of getting at least 100 local Princeton residents to complete home energy audits. Princeton organized a town-wide program to procure audit services in bulk, at a greatly reduced rate, and promoted the program to town residents. To date, 151 residents have completed comprehensive energy audits of their homes under the program, with 32 of those homeowners eventually performing the suggested upgrades to their residences. As a result, residents are saving money on their energy bills, and New Jersey's overall energy consumption will go down. Read the full story.
9 Towns Get Grants for Energy Projects
Nine New Jersey towns were selected for Sustainable Jersey Small Grants funded by the Gardinier Environmental Fund. Morristown received a $35,000 grant that will be used to build an eco-shed using sustainable material and incorporating natural systems such as solar power and a rain water collection cistern. The energy created by the solar panels on the pavilion will be able to provide the necessary energy for all uses of the community garden such as running a pump for the cistern, outlets for movie nights and bands, and the rain catchment system will provide the majority of the water needed for gardening. Read the media release to see the full list of grant recipients or read about the current grant opportunities.
Board Spotlight: Richard Dovey
We're pleased to announce that Richard Dovey has been appointed the new Chairman of the Sustainable Jersey Board. Rick is President of the Atlantic County Utilities Authority (ACUA), a position he has held for 25 years. The ACUA operates a 40 million gallon-per-day wastewater treatment plant and a regional sewerage collection system serving 14 municipalities in Atlantic County. Rick is a strong proponent of renewable energy and has initiated many green projects at the ACUA, most notably the construction of New Jersey's first wind farm in Atlantic City. The ACUA has implemented a 500 kw solar project and a landfill gas to electric project; operates New Jersey's largest biodiesel fleet; has the first public compressed natural gas station in Southern Jersey, and hosts a single stream processing center.
For the past 28 years, Rick and his wife Mary have lived in Egg Harbor City, where they have raised three children: Katie, Luke and Scott. When the kids were younger, Rick enjoyed coaching their basketball and soccer teams; now he likes to take local camping trips in his trailer. Rick has always been drawn to the natural environment. He credits time spent as an active Boy Scout in his home town of Edgewater Park in Burlington County as the inspiration that led him down the path of sustainability. Rick was also a member of the first class at Richard Stockton College, referred to as the Mayflower students, because the school was located in the former Mayflower Hotel on the Atlantic City boardwalk. At the next Sustainable Jersey event, remember to ask Rick about the Miss America Pageant. The Sustainable Jersey Board is fortunate to have the expertise and knowledge that Rick brings to the table; we look forward to a great year! Read Richard Dovey's full bio.
How to Make a Meaningful Impact
Given the enormity of the many current unsustainable trends, what can we do to assure ourselves that we're doing enough – that we are taking actions that will collectively make a meaningful impact in moving us toward a sustainable society? In 2015, Sustainable Jersey will continue a process of taking stock and orienting toward the future. In consultation with our task forces, we are working to define a vision of sustainability and develop a system to track progress that will inspire, guide and lend intellectual rigor to our work. We plan to release a report detailing a statewide sustainability vision, goals and indicators at a major conference in June 2015. The next step will be to build on this work to develop a 'gold level' of certification that indicates a municipality is performing at a level that would be sustainable if all the others in the state were to emulate it.
Who does that? Behind the Scenes
Linda Weber is the program director of the NJ Resiliency Network, a program facilitated by Sustainable Jersey. Leveraging tools and resources from its network of partners – public, nonprofit and academic institutions – the NJ Resiliency Network provides municipalities with a roadmap to resilience and the tools they need to get there. Linda is a licensed, professional planner and self-professed "city planning geek" with 25 years of planning experience in the public and private sector.
Since Hurricane Sandy, Linda's area of focus turned to disaster recovery and resiliency planning issues. In 2013, she was a Community Recovery Specialist for the Federal Emergency Management Agency, assisting NJ communities in long-term disaster recovery. She also served as Chair of the Hazard Mitigation and Recovery Planning Committee of the American Planning Association-New Jersey Chapter, and was a member of the Urban Land Institute Sandy Task Force, New Jersey-Philadelphia Region. Linda was born in Baltimore but has lived the majority of her life in New Jersey attending middle school and high school in Edison. After high school she moved to Arizona, which turned out to be one of the favorite places she has lived. Returning to New Jersey, Linda earned a BA in Urban Studies at Rutgers University and a Master in City Planning degree and Certificate in Urban Design at the University of Pennsylvania. Linda is the proud mother of two sons that are currently attending college. She lives with her husband Carl and their two dogs, two cats and six chickens on their eleven-acre farm in West Amwell called High Valley Farm. If you are in West Amwell be sure to visit the market stand that sells fresh veggies, flowers and eggs! In her free time, Linda enjoys reading, gardening and hiking with her husband and dogs. Read more at Sustainable Jersey staff bios.
---