98% of Towns Resubmit for Certification
On June 8, towns submitted their preliminary applications for Sustainable Jersey certification. Nearly 110 towns stepped up to the plate to apply for certification. This is the largest number of applications we have had in a review cycle to date! As a further endorsement of the program, there was a 98% rate of submission for certification among expiring towns and 58% of the applicants are brand new. We look forward to getting all of these towns certified so we can celebrate at the Sustainable Jersey Awards Luncheon at the New Jersey League of Municipalities conference in November 2014.
EDF Climate Corps Fellow Helps Develop Energy Actions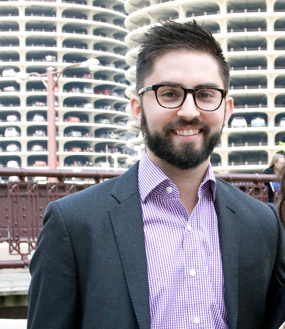 The Sustainable Jersey staff has been busy developing new certification actions, including two new energy actions for the municipal program – renewable energy aggregation and electric vehicle adoption, and eight energy related actions for the upcoming Sustainable Jersey for Schools program. To help develop actions, Sustainable Jersey was provided an Environmental Defense Fund (EDF) Climate Corps Fellow on behalf of New Jersey Natural Gas. Now in its seventh year, EDF Climate Corps is an innovative fellowship program that places specially trained graduate students in companies, cities and universities to save energy, money and the environment. Zach Koser, from Morristown, completed his undergraduate studies in history at Davidson College in North Carolina and has a Master's degree in environmental policy and sustainability management from The New School in New York City. Zach said, "I'm very excited to be back in New Jersey doing sustainability work! Most Climate Corps fellows are working on energy efficiency projects for single organizations. With the development of the Sustainable Jersey for Schools energy actions, I'm excited that my work has the potential to impact numerous school districts and municipalities across the state."
Best Summer Party: Sustainable Fare for Sustainable Jersey
The third Annual Sustainable Fare for Sustainable Jersey dinner will be held at Terhune Orchards in Princeton on Thursday, July 31, 2014. All proceeds will benefit Sustainable Jersey. Join us in celebrating all that New Jersey has to offer with a seven course tasting meal prepared by 9 famous chefs from throughout the state. This year's meal will be limited to New Jersey sourced ingredients and will once again feature Terhune Orchard's award winning wines. Diners will be treated to an overview of each course by the chef that prepared it as well as an explanation of its wine pairing. The Riverside Band, a local five-piece acoustic string band, will play throughout the meal, and diners will be sent home with local produce grown right on the farm. Tickets go fast, REGISTER today. Watch the preview video.
Four NJ Towns Receive Sustainable Jersey Grants
In June, Pennsauken, Irvington, Perth Amboy and West Cape May each received a Sustainable Jersey Small Grant funded by the New Jersey Department of Health (NJDOH). Since 2009, Sustainable Jersey has distributed approximately $1,407,000 in grants to New Jersey municipalities to help towns make their communities more livable, environmentally friendly and prosperous. Jack Killion, the Pennsauken Township Mayor said, "We're very excited to have been awarded this grant from Sustainable Jersey. By further exploring the feasibility of creating a multi-purpose trail in our town, we can take the next step in making Pennsauken Township more sustainable, encouraging our residents to leave their cars in their driveways and safely bike and walk throughout our community." Read more.
Sustainable Jersey Regional Hubs Rise Up
The Sustainable Jersey regional green team hubs have been busy this spring. Somerset County, Essex County and Atlantic/Cape May County have all held kick-off events to bring together green teams, municipal staff and members of community. We're thrilled by the attendance and enthusiasm expressed by all who attended these events. The energy and variety of experiences shared by all made these events a success! By providing a close-to-home event filled with sustainability-minded community members from nearby towns, the events deliver real connections, insights and inspiration to help green teams make progress at the local level. Thank you to all of the resource providers, volunteers, event organizers and to all of you who participated. Watch updates for future events.
Board Spotlight: Dr. Edward J. Mahaney, Jr.
Dr. Edward Mahaney, Jr. is the Mayor of the City of Cape May and an important member of the Sustainable Jersey Board. As Mayor of "The Nation's Oldest Seashore Resort" for the past six years, Dr. Mahaney has proposed and spearheaded Cape May's planned efforts to achieve Plan Endorsement and Sustainable Jersey certifications. Attainment of silver-level certification status and recognition as the Small Municipality Champion occurred for Cape May in November 2011 and 2012.
Born in Philadelphia and raised in Montgomery County, Pennsylvania, Dr. Mahaney spent his college summers working in restaurants in Cape May to help pay for his education. He subsequently made Cape May his home, and has now lived there for 29 years. Dr. Mahaney is a big fan of the Temple Owls football and basketball teams and he enjoys going to plays and classical music concerts in Philadelphia, he especially likes the Philly Pops and the Philadelphia Boys Choir and Chorale.
Dr. Mahaney has served as a productive member of Cape May's governing body for a total of 14 years. He has been firmly committed to intertwining the City's long-range planning agenda with its long-term financial and capital planning programs to create a comprehensive and systematic sustainability approach. Dr. Mahaney holds three earned degrees, including a Doctor of Education degree in Special Education Administration, from Temple University. During his career, he has served as a professional educator in the public and private school systems, at the collegiate level, and also at the state department of education level.
Get Ready for Sustainable Jersey for Schools
With the October 2014 launch of Sustainable Jersey for Schools, now is the time to check-in with your school district and schools to get them ready to participate. Make sure your district and school are part of the first group to achieve certification. To introduce the program there will be several Group Sessions at the New Jersey School Boards Association (NJSBA) Workshop 2014 on Sustainable Jersey for Schools. These sessions will introduce participants to the certification process by role, for example there will separate sessions for board leadership, business administrators, facilities and grounds management and superintendents and supervisors. If members of your community are planning to attend the NJSBA Workshop, have them go to one of our information sessions.
NJ Resiliency Network Assists Sandy-Impacted Communities
As June marks the official beginning of the 2014 hurricane season, the NJ Resiliency Network continues to make progress in providing Sandy-impacted communities with tools and resources to be stronger and more resilient to future storms and extreme events. The program is now working with twelve communities in six counties on vulnerability assessments, sea level rise mapping and grants and technical resources for both recovery and resilience. The NJ Resiliency Network is facilitated by Sustainable Jersey and its work is made possible with the assistance of public, private, non-profit and academic partners. For more information on the Network and resources available to communities, please write to info@NJresiliency.com.
Who does that? Sustainable Jersey Behind the Scenes
If you are working on your towns's certification, then you most likely have talked with Samantha McGraw. Samantha is the primary point of contact for municipalities participating in the certification program. She provides program and technical assistance and supports a variety of task forces.
Samantha was born and has spent much of her life living in Pennington, New Jersey. She has a B.S. in Meteorology from Millersville University and a M.A. in Political Science from Colorado State University, and brings both a science and policy background to the Sustainable Jersey team, along with experience working in local government.
In her spare time, Samantha loves to bake and has won many baking contests including the Hopewell Harvest Fair baking contest with entries like lavendar scones and apple butterscotch spice balls. She describes herself as a 'foodie' and she enjoys trying new local restaurants and going to see jazz bands, especially when her accomplished father is playing the drums. Samantha's advice to green teams working on certification is, "don't try to do it alone; use the Sustainable Jersey staff and the many resources." She says that any size town can achieve certification and should not be shy about asking for help. Samantha said, "I love it when a town will randomly call me up to tell me how successful one of their sustainability events was, then I know we are making a real impact." Sustainable Jersey staff bios.
---