You've heard over the years that when picking a good real-estate property, it's all about "location, location, location." The three keys that help to make a successful selection and development of a commercial property are "Visibility, Accessibility and Parking."
An effective on-premises sign is such a critical component of visibility. Your advertising budget needs to be carefully considered and your sign company carefully selected so that you are assured the biggest advertising bang for your buck!
Monument Sign with Solar Panel Lighting
Signs & More will help you stay within your budget by designing the best option for your budget. We carefully design and manufacture the best type & size sign for your location. We have helped hundreds of companies become noticed more effectively. Without a properly designed and placed on-site business sign, a commercial site cannot function at its full economic potential.
Granite Sign with Business Names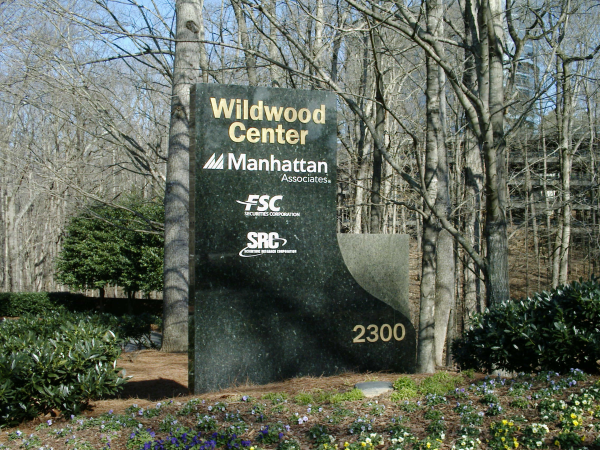 Anyone can make a sign...but Signs & More will make sure your signage meets these important components:
1. We help your customers develop a memory for your location and the products or services that you offer. This can be done through color, size, style of letters, and many other sign considerations.
Stone and Stucco Business Sign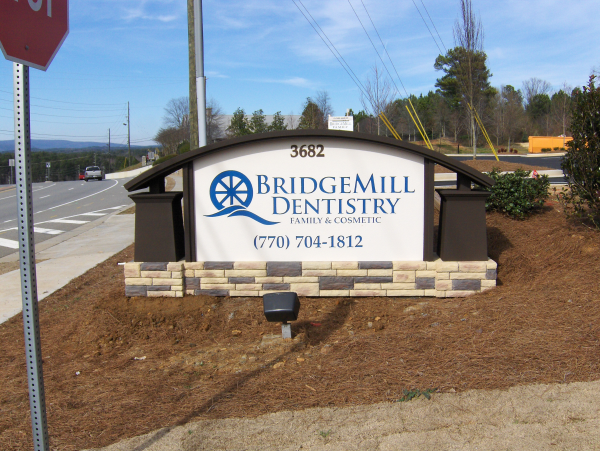 2. Your sign should reinforce a memory and it should extend the recall of prior advertising efforts. For instance, a logo or even combinations of certain colors and typefaces can trigger a positive memory of an experience at your location and bring a customer back many times!
3. Signs & More can help attract new customers by prompting first-time or impulse visits and purchases by having the most effective and visible sign possible within your budget.
Welcoming Logo Sign with 24 Hour ATM Notice
4. Other types of signage can modify customers' purchase decisions or habits. This can be achieved by using vinyl on windows and signs within the location. These types of signs are especially effective in encouraging impulse buying, such as monthly specials, new items, or discounts that you are offering.
Sign & Window Graphics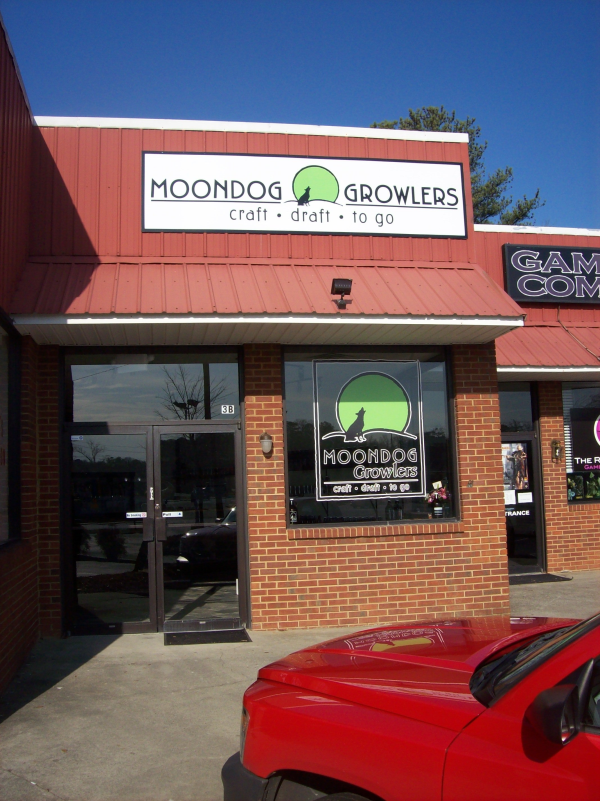 The other day we received a call at Signs & More where the client mentioned that they were not receiving a good steady business. We talked for a while about location, the items that they were selling, etc. Then we asked them about their sign. The response stunned us..."Oh, I have no sign!" Needless to say, we talked about how we could fix THAT problem! Remember, a business without a sign....is a sign of no business, and it could also be said, a business without a visible sign is a business that might not stay in business. At Signs & More, we can FIX THAT! Give us a call TODAY at 770-383-8808 and we can get your business seen by all!