Group of Eight Governors Sign MOU to Promote Zero Emission Vehicles
On October 24, Governors from California, Connecticut, Maryland, Massachusetts, New York, Oregon, Rhode Island and Vermont signed a memorandum of understanding (MOU) that aims to put 3.3 million zero-emission vehicles (ZEV) on the road by 2025. Fuel Cell Electric Vehicles (FCEV), along with battery-electric and plug-in hybrid electric vehicles are supported in the agreement.
The initiative includes several measures to support the vehicle roll-out, including standardized building codes for fueling and charging stations, the inclusion of ZEVs in public fleets, and developing infrastructure standards across states.
The eight states will develop a final action plan in the next six months.
For a link to the full article, click here.
California Governor Brown Signs EV Legislation - Includes Funding for at Least 100 Hydrogen Stations
On September 28, California Governor Jerry Brown signed six bills designed to promote the use of low- and zero-emission cars.
Among the bills signed was Assembly Bill 8 (AB 8), introduced by Assemblyman Henry Perea (D-Fresno). Beyond extending funding for programs like the Alternative and Renewable Fuel and Vehicle Technology Program, the Air Quality Improvement Program, and the Enhanced Fleet Modernization Program and others, AB 8 also will provide $20 million annually to support the construction of at least 100 hydrogen fueling stations in the state.
In addition to AB 8, AB 266 extends California's white sticker program, authorizing fuel cell electric vehicles to use California car pool lanes until January 2019, a four year extension to the previous measure.
For more information, Governor Brown's press release is available here.
German H2 Mobility Partners Agree on Action Plan for Construction of 400 Hydrogen Stations by 2023
On September 30, the members of Germany's H2 Mobility initiative agreed on a plan for the construction of a nationwide hydrogen refueling network for fuel cell electric vehicles (FCEVs). The goal is to expand the current network of 15 stations to 400 by 2023, with the first phase deploying 100 stations during the next four years. To accomplish this, the H2 Mobility plan calls for an investment of roughly €350 Million.
The participating companies in H2 Mobility include Air Liquide, Daimler, Linde, OMV, Shell, and Total.
For more information, the full press release is available here.
Toyota Unveils New Fuel Cell Electric Vehicle Prototype
This week, Toyota Motor Company unveiled its newest fuel cell electric vehicle (FCEV) prototype to the media with a briefing and test drives at a Toyota facility in Japan.
A prototype of a Toyota Motor Corp. fuel cell vehicle is taken for a test drive during a media briefing in Tokyo. (Source: Kiyoshi Ota/Bloomberg)
The prototype car features a smaller, more efficient fuel cell drive system than the current Highlander SUV FCEV. Though the prototype car (pictured above) features a Lexus HS 200 body, the final vehicle will have a different shell. Toyota will debut this next generation FCEV at next month's Tokyo Motor Show.
Toyota engineers have reduced the cost of the vehicle significantly, down from nearly $1 million dollars in 2007. The automaker hopes to sell their newest model for around $50,000 when it launches in 2015.
For more information on the vehicle, Autoweek's review is available here.
Bloom Energy Unveils Delaware Fuel Cell Manufacturing Plant
On October 16, Bloom Energy officially unveiled its new Delaware fuel cell factory. Bloom CEO KR Sridhar, along with Delaware Governor Jack Markell, praised the arrival of high-tech manufacturing jobs in the state, hailing the plant as the beginning of a new era of manufacturing in Delaware.
Bloom Energy's Delaware Manufacturing Facility (Source: Bloom Energy)
Bloom Energy also announced a partnership with JP Morgan Chase, who will be powering several of their data centers with Bloom's fuel cell servers. JPMorgan Chase plans to expand to 12 megawatts across its Delaware facilities, starting with 500 kilowatts of power at their Morgan Christiana site.
Bloom Energy has achieved recent success with companies such as Google and eBay in the west, powering data centers with their fuel cell servers. The Delaware plant represents an increasing commitment to fuel cell power on the east coast, as more companies opt for more reliable power generation in the event of natural disasters.
For a link to the full article and video of the event, click here.
GM's Equinox Fuel Cell Electric Vehicle Breaks 100,000 Road Miles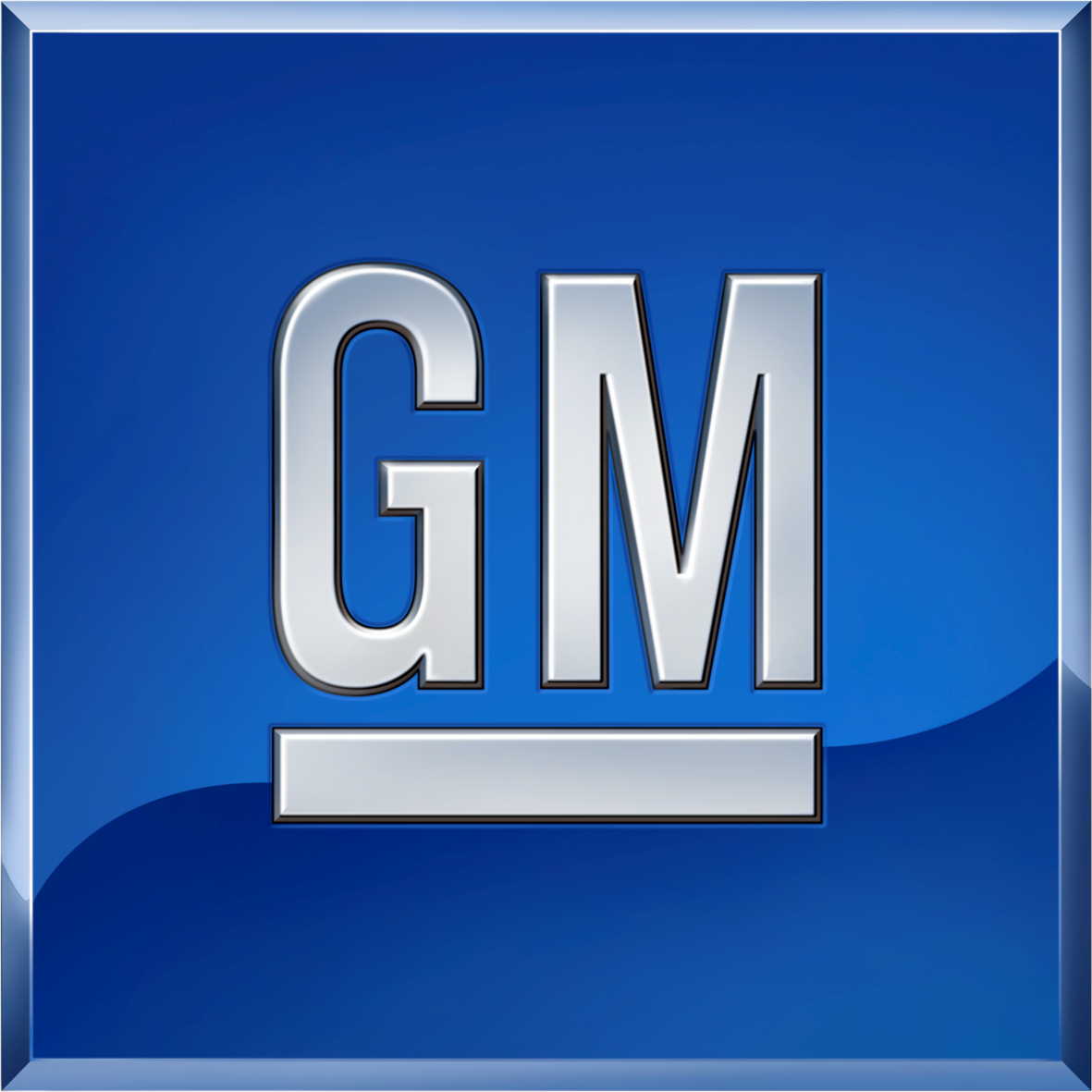 On October 22, General Motors (GM) announced that one of its Fuel Cell Chevrolet Equinox vehicles has reached 100,000 miles of real world driving, an important milestone for the automobile manufacturer. The vehicle was part of the Project Driveway program launched by GM in 2007, comprising a 119 vehicle fleet.
To date, GM's total fuel cell fleet has accumulated nearly 3 million total miles, and by GM's calculations, saving 157,894 gallons of gasoline, or more than $552,631 in avoided fuel costs.
To read the full article, click here.
Linde Hydrogen Fueling Stations Reach Over Half-Million Fills
On October 1, Linde North America announced that its hydrogen fueling stations have surpassed half a million fills, powering a variety of fuel cell electric vehicles. Vice President of Linde's U.S hydrogen fueling team, Mike Beckman, praised hydrogen as "safe, economic and efficient," citing the simplicity of the filling operation as a critical aspect of the fuel's success.
A major contributor to the company's fueling milestone was BMW's decision to double its material handling fleet at its Spartanburg, South Carolina plant. Currently, 230 fuel cell forklift units service the plant using hydrogen provided by Linde's fueling systems.
For more information, Linde's press release is available here.
Fuel Cells to Power Al Gore's New London Headquarters
On October 14, Crown Estate, the property portfolio managing the estate of the British Monarchy, announced that FuelCell Energy has installed one of its systems at the Quadrant 3 development in London, the site of Al Gore's
Generation Investment Management's
new London headquarters.
The fuel cell system will provide emission-free heat and power from natural gas, saving 350 tonnes of carbon dioxide emissions per year. The new plant will form part of the central energy system, serving 500,000 sq ft of the building's offices, shops, restaurants and hotels.
For a link to the full article, click here.
Intelligent Energy Raises $51 Million in Funds for Fuel Cell Research
On October 17, Intelligent Energy Ltd announced that it had raised $51 million in funds for expansion of fuel cell research and development. The funds are the most raised since the company's debut, and will be used to launch a consumer electronics division, and to fund stationary back-up power systems, initially in India.
Intelligent Energy partnered with Suzuki in February of last year in a joint-venture to advance fuel cell technologies for commercial application. For a link to the full article, click here.
Air Products to Build Hydrogen Plant to Support Shell's Canadian Refinery
On October 16, Air Products announced plans to build, own and operate a large-scale hydrogen production plant outside of Edmonton, Alberta, Canada. The facility will produce over 150 million cubic feet of hydrogen, and will connect to the Heartland Hydrogen Pipeline to supply customers in the Alberta region.
The plant will be commissioned in the second half of 2015.
For a link to the full article, click here.
Ballard Power Announces Outdoor Hydrogen Fuel Cell for Telecom Backup
On October 10, Ballard Power Systems announced the launch of its standardized fuel cell backup power cabinet for outdoor use, as part of its ElectraGen™ Product portfolio for telecommunications applications.
The new design is modular and enables many customizable options. This includes up to 10 kW of power generation in a single cabinet and a cold weather kit to operate at temperatures as low as -40 degrees Fahrenheit, a resilient option for telecom assets located in cold climates.
The direct hydrogen ElectraGen™ -H2 solution and outdoor enclosure will be on display at "Intelec 2013" in Hamburg, Germany, October 14-17.
Ballard Power's press release is available here.
GM and U.S. Army TARDEC Expanding Fuel Cell Testing
On September 30, General Motors (GM) and the U.S. Army Tank Automotive Research, Development & Engineering Center (TARDEC) announced a continuation of work to develop hydrogen fuel cell technology.
GM and TARDEC will test materials and designs to evaluate performance and durability before building them into full-scale fuel cell propulsion systems. The project is expected to continue for up to five years.
The U.S. Army TARDEC engineer Thiago Olson integrates a fuel cell onto a robot at TARDEC's new Fuel Cell Research Laboratory in its recently opened Ground System Power and Energy Laboratory building in Warren, Mich. (Source: GM)
Earlier this year, GM and Honda announced a long-term agreement to co-develop a fuel cell system and hydrogen storage technologies.
For more information, General Motors'press release is available here.
Hydrogenics Power-to-Gas System Produces Power for German Wind Park
On September 19, a 140MW wind farm in Germany opened, connected to a 1MW electrolysis unit from Hydrogenics, which uses a power-to-gas system. The plant has the option to use the hydrogen in an internal combustion engine to produce electricity or be injected directly into the natural gas grid.
For more information, Hydrogenics' press release is available here.
ITM Power Thüga Power-to-Gas Plant Delivered on Schedule
On September 30, ITM Power deployed its first power-to-gas plant to the Thüga Group in Germany. The plant now will undergo an acceptance, compliance, and commissioning phase before going live in December.
The rapidly developing pipeline of revenue of the Thüga delivery marks a significant win for ITM Power.
For more information, ITM Power's press release is available
here
.
Air Liquide Begins Supplying Slovenia's First Hydrogen Fueling Station
On October 10, Air Liquide announced that it has been operating Slovenia's first hydrogen filling station in Lesce since mid-September. The station has a capacity of 20kg a day, which Air Liquide aims to use to fuel hydrogen-powered buses being developed by Italian company Rampini.
The hydrogen station project is supported by the European Union and several other industry partners in an ongoing effort to expand Europe's hydrogen fueling infrastructure.
The station is currently in a testing phase, operating to gather feedback on future infrastructure needs.
Air Liquide's press release is available here.
FuelCell Energy Announces Delivery of Fuel Cell Power Plant to Berlin Office
On October 8, FuelCell Energy Solutions GmbH, Fuel Cell Energy's German subsidiary, announced the delivery of its first German manufactured fuel cell power plant to the Federal Ministry of Education and Research (BMBF) in Berlin. The plant is configured for combined heat and power (CHP), and will provide 40% of the building's electricity and 20% of its heat.
A delivery ceremony held on the day of the announcement marked the occasion at the BMBF construction site. The plant is expected to be fully operational by mid-2014.
FuelCell Energy's press release is available here.
CenturyLink to Power California Data Center with Bloom Fuel Cells
On October 7, CenturyLink, the third largest telecommunications company in the United States, announced the expansion of its sustainability efforts by installing Bloom Energy fuel cells at its Irvine, California data center.
The 500 kilowatt (kW) system is expected to produce nearly 4.4 million kilowatt-hours (kWh) of electricity annually, avoid one million pounds of carbon dioxide emissions, and will be used to power cloud, hosting and co-location services. The system is expected to be fully operational by mid-2014.
This marks the latest of many recent Fortune 500 companies installing Bloom fuel cells for data center operations, including Ebay, Verizon, and AT&T.
Bloom Energy's press release is available here.
ITM Power Leads EcoIsland Project After First Year
On October 2, ITM Power published an update on the EcoIsland Hydrogen Vehicle Refueller, a £4.45 UK project supported by the Technology Strategy Board.
The three-year project, conceived to build a hydrogen energy storage and vehicle refueling system on the Isle of Wight, finished its first year on schedule with several notable achievements. ITM Power finished the design of an 80kg hydrogen generation unit, which will be used to supply stations in the UK H2 Mobility project. Additionally, ITM Power has surveyed and applied for numerous sites for development of refueling stations, and approval has been received so far for one.
ITM Power Hydrogen Vehicle Refueler and Hyundai ix35 fuel cell electric vehicle (Source: ITM Power)
The EcoIsland project is currently on schedule, with a spring 2014 target date for refueling units, followed by a 12 month trial period beginning in fall 2014.
For more information, ITM Power's press release is available here.
California to Streamline Permitting for New Hydrogen Fueling Stations
On October 11, California State Economic Development Director Kish Rajan announced a state initiative to streamline permitting processes for zero emission vehicle (ZEV) fueling stations, expanding California's hydrogen fueling infrastructure. In preparation for major automaker's rollout of hydrogen fuel cell vehicles between 2015 and 2017, California Governor's Office of Business and Economic Development (GO-Biz) will work with local, state and federal authorities, as well as station developers and other stakeholders to accelerate the hydrogen fueling infrastructure in the state.
The California Energy Commission has voted to fund a GO-Biz position to spearhead the effort over the next two years. The initiative began earlier this year when Go-Biz was approached by Toyota, Mercedes-Benz, Honda, Hyundai, Nissan and General Motors to support their zero emission vehicle fleets.
For a link to the full article, click here.
FuelCell Energy to Develop Bio-gas Fed Fuel Cell in California Dairy Farm
On October 21, FuelCell Energy announced several updates, including the development of a solid oxide fuel cell (SOFC) for a dairy farm in California. The facility will be located outside of Sacramento, and will utilize bio-gas derived from anaerobic digestion to generate electricity and heat.
For a link to the full press release, click here.
Ballard Power Receives Ecology Award for Fuel Cell Bus Accomplishments
On October 24, Ballard Power Systems and its partner Van Hool were awarded with the "Ecology Award" at the Busworld Europe event in Belgium. The companies were recognized for their fuel cell bus design concept, and the efficiency of the fuel cell hybrid driveline in the vehicle.
Ballard plans to provide fuel cells for 40 of the 50 zero emission fuel cell buses scheduled for service in Europe in 2014. Ballard has designed its new FCvelocity-HD7 fuel cell power module specifically for buses, increasing durability and reliability, while reducing costs.
For a link to the full press release, click
here
.
FuelCell Energy Announces Asia Market Updates
On October 24, FuelCell Energy announced a series of Asia market updates with its partner, POSCO Energy. Included are the start of construction of a South Korean fuel cell manufacturing facility, as well as growing demand for multi-megawatt fuel cell installations.
POSCO Energy, licensed to manufacturer FuelCell Energy's Direct FuelCell systems, is expected to finish construction of the manufacturing facility in 2015, which will be capable of producing 100 megawatts (MW) of power per year. This production will supplement South Korea's current fuel cell production capacity of 70 MW annually.
Large fuel cell parks continue to gain support in South Korea as they qualify as eligible technologies under the country's renewable portfolio standard.
For a link to the full press release, click
here
.
Fuel Cell Today Publishes The Fuel Cell Industry Review 2013
On September 30, Fuel Cell Today published its annual fuel cell industry report, forecasting continued growth in fuel cell shipments through 2013 of 46% from 2012, reaching 66,800 units. This success follows an 86% growth between 2011 and 2012.
The report provides an overview of recent developments in the fuel cell industry, analyzing units and megawatts shipped over the last few years and predicting future growth and adoption. The report also breaks the market down by sector, reviewing performance in portable power, stationary fuel cells and other applications. A special feature included is a report on financial support for stationary fuel cells in California.
The full Fuel Cell Today report is available here.
Shell Oil Predicts 60% of Passenger Vehicles will by Hydrogen or Battery Powered by 2060
On October 14, Shell Oil released its latest
Shell Lens Scenario,
which aims to predict the future of world energy dependence. Included in this scenario is a claim that the passenger vehicle market could be dominated by fuel cell electric and battery electric vehicles by 2060, drastically reducing our dependence on oil. Factors included in this prediction include increased urbanization, more efficient urban planning, and stricter regulations on C02 emissions.
Shell's Passenger Transport Road by Carrier Scenario through 2060 (Source: Shell)
Currently, Shell is one of the few major oil companies that is actively developing hydrogen based fueling technology for fuel cell electric vehicles (FCEV).
Other topics covered in the report include the natural gas infrastructure's transition to hydrogen, and hydrogen fuel produced from renewable sources.
For a link to the full
Shell Lens Scenario
report
, click
here
.
Q2 Clean Energy Patent Growth Index Shows Continued Fuel Cell Innovation
On October 15, the Cleantech Group published its Q2 2013 Update to the Clean Energy Patent Growth Index (CEPGI), which provides an indication of innovation in the clean energy sector. The report found that fuel cell patents continue to maintain a strong presence, accounting for 209 of the 765 total patents granted by the U.S. Patent and Trademark Office (USPTO).
Fuel Cell Patents by Quarter 2002 - 2013 (Source: CEPGI)
For a link to the quarterly report, click here.
Hyundai Creates Fuel Cell Farm using ix35 Fuel Cell Electric Vehicle
On October 21, Hyundai unveiled the Fuel Cell Farm at the London Design Museum, an aquaponics display that uses water vapor emissions from the vehicle to grow food. The display operates by feeding the emissions into a fish tank, and using the minerals from fish waste to grow plants.
Hyundai Fuel Cell Farm on display in London (Source: Hyundai)
The Fuel Cell Farm was on display for one day in London, aiming to educate people on the real world benefits of hydrogen fuel cell technology.
For a link to the full article, click
here
.