Rhonda Musak
Acting Coach
Quick Links
Have you studied with me? If so, if you would be willing to write a review of your experience of working with me on Actor Rated it would be greatly appreciated!


Follow Book Club for Actors' on Twitter at #asabc
Greetings!
This is the part of my newsletter where I like to marvel at the beautiful July sunshine. However, all I can say is rain, rain, go away! It seems that here in NYC we've not been far from our umbrellas in a very long time.

I, however, vow not to let these cloudy days get in the way of my July 4th fun! Looking forward to stopping by one of my favorite restaurants, Telepan, and picking up one of their delicious picnic baskets and heading over to Central Park, then off to fireworks later in the evening.

Speaking of fireworks, I recently returned from an sky-rocketing adventure leading acting workshops in the Chicago area. Students ploughed in to my new workshop: 'A Crash Course in Auditioning: Everything You Need to Know to Rock Your Next Audition!' (See photo below.) With the work I saw, I am certain that their next auditions will be fully rocked!

It was fabulous, too, to get to help 9 students prepare for the Illinois All-State Theater auditions. As you might imagine, the students were quite surprised to find a casting director from LA at their final mock audition before the big day! And to go even further, I'm over-the-moon that 3 of those students were cast! (See casting details below.)

In online news, I'm thrilled to say that a couple of items that you've all been requesting have been accomplished!

First, if you're curious to know what plays have been read as part of the last 18 Book Club for Actors', you can now visit the Book Club Archive!

And if you're planning on surfing the Art & Soul Acting website on your tablet or smart phone, you can now do so with ease: my site has just gone mobile! Planning to convert my blog as well in the next month or so. Hopefully this'll make your reading a bit easier.
May sunshine smile upon you,

Rhonda
Rhonda S. Musak
Acting Coach
Art & Soul Acting
What's Going on with Acting Class?
For an actor, acting class is the #1 laboratory for growth and exploration. It is the place to take risks...a safe harbor where it's okay to let go of perfection in lieu of stretching and expanding beyond limitations.
Next classes begin in September!
Core Acting Technique
Core Acting Technique is a dynamic, structured 10-week class designed to fortify and deepen the skills that go into brilliant acting while stretching students as artists and as human beings.

Acting exercises, take home assignments for in-class work and scene study make up the bulk of each class. This powerful classroom work allows students to grow at a rapid pace while creating an acting foundation that will serve for a lifetime.

This class is perfect for those who are beginners, for those who are looking for a slower paced class, or for those with prior acting experience who need a technique brush-up.
This is not a sit in your seat lecture! Students are up on their feet working in every class in a supportive environment that allows them to really take risks and fly.
Class size is kept small so that participants have time to be up on their feet working, making mistakes, learning from their mistakes and growing into ever more powerful actors.
DAY: Mondays
TIME: 6-10 PM
DATES: September 9-November 11 (a total of 10 classes)
LOCATION: NYC Studio TBA
FEE: $495, payable in 2 installments
Scene Study & Cold Reading Technique
Scene Study & Cold Reading Technique is 10-week class created specifically for the actor who wants to deeply invigorate and rev up their scene work capacity with an eye toward booking more acting work.

By pairing scene study along with cold readings, students will have the opportunity to both ground their scene work skills and then take them even further by tying them to the quick work that's often required at an audition.
This is a real acting workout. Each week, actors will be up on their feet further developing their craft and adding new skills to their acting tool bag -- this is not a sit-in-your seat lecture.
Throughout the 10-week course, actors will take their scene work skills and apply them to cold reading in the quick manner of the audition process.
The class atmosphere is supportive and is the perfect environment to take risks in order to grow beyond limitations.
Throughout the 10-week course, actors will take their scene work skills and apply them to cold reading in the quick manner of the audition process.
Students will learn:
4 Key Shortcuts to a Great Cold Reading

How to Take Control of the Audition Room
The Most Important Cold Reading Preparation Strategies
This class is designed for students with prior acting experience. It would not be appropriate for actors at a beginning level or those who have no prior acting experience.
DAY: Thursdays
TIME: 6-10 PM
DATES: September 12-November 14 (a total of 10 classes)
LOCATION: NYC Studio TBA
FEE: $495, payable in 2 installments
What's Up with the Book Club for Actors'?
Remaining reading time - 9 weeks!
On Tuesday, September 10 & Saturday, September 14 we will be playing some catch-up and discussing the plays of all 18 Book Club for Actors' playwrights.
The Book Club for Actors' is offered twice; please choose either meeting:
WHEN: Tuesday, September 10, 7-9:00 - East Village OR
Saturday, September 14, 3-5:00 - East Village
WHERE: Location will be e-mailed with RSVP confirmation
For the next Book Club for Actors, we take a little detour -- right back through the 18 amazing playwrights we've already read. At the end of every book club meeting, attendees are often inspired to read the plays on the list they had not yet read. This is that magical opportunity to do so!

To get started, please visit the Book Club for Actors' Archive. There you'll see listed all of the playwrights and plays read thus far. Choose to read and watch whatever you'd like in order to catch up. Also, feel free to re-read anything that strikes your fancy.

If you're not a regular attender or are planning to attend the book club meeting for the first time in September, you may have a little more to "catch up" on. No need to feel overwhelmed having to read it all; choose a good handful of plays (at least 5-7) and get ready for some compelling conversation touching on the work of these captivating Book Club for Actors' playwrights.

Looking forward to it!
Curious about the Book Club for Actors'? Please check out following articles:
Summer Acting Intensive for Teens

Art & Soul Acting travels! The Summer Acting Intensive for Teens is a one-of-a-kind traveling professional acting workshop. Teens spend a week training like the pros!
Created in 2011-but dreamed about for a long time-the aim of this workshop is to bring acting training to teens who might not otherwise have the opportunity to study professionally.
I love that every day I walked into class
I learned something new.
~ Julia Barich ~
Level I SAMPLE WORKSHOP SCHEDULE
Classes: Monday-Friday, 5-hours a day
Final Rehearsal: Saturday, 5-hours
Dinner Break: 1-hour
Warm-Up & Half-Hour Call: 1-hour
Performance Cabaret: 45 minutes
Post-Performance Celebration!
Summer 2013
Joint LTHS & MCHS Workshop Students
Summer Acting Intensive for Teens
LEAP with Passion into 2014!!!

Leap 2013 celebrated the 5th year of the annual Leap with Passion Workshop. It is a sought after favorite of many of my students.
Leap with Passion into 2013!!!
2013 Leap attendees will receive Leaps & Bounds -- a bite-sized monthly reminder to inspire deep integration of all the discoveries made during the Leap workshop.
Please look for it in your e-mail inbox near the middle of each month.
Leap with Passion into 2014!!!
It's never too early to plan ahead!
Tentative: November 23 or 24 - London
Sunday, December 1 - NYC
Saturday, December 28 - Chicago
Saturday, January 4 - NYC
I've never before felt so sure that my new year's resolutions are totally possible and will unquestionably be integrated into my life in 2013. I am amazed at how much I've already forged ahead with my goals and it's only been 2 weeks...
FEE:
$85 - Register now and lock in Leap 2013 rates!
Int'l Workshops: Cape Town, South Africa
Not able to make it to NYC? No problem, Art & Soul Acting will travel to you!
Regretfully, it's looking like I will not make it to Cape Town in 2013; however, I have not given up and am holding the possibility of August, 2014.
I know, I know that's a l-o-n-g way off, but I am soooo looking forward to making it happen next year.
I hope you will join me then!
Book that Job Blog's Latest Articles

The "Book That Job Blog" features articles focusing on the craft or business of acting.
From the archives:
February 21, 2011
Choosing a Joyful Acting Career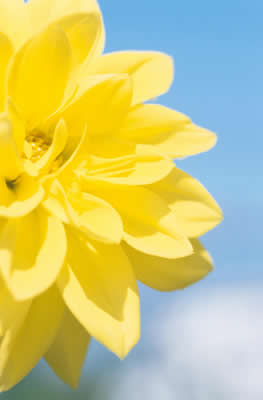 On Facebook, American Theatre Magazine does a fantastic job of engaging its fans in an ongoing compelling conversation. In answer to one of their questions that they post on a daily basis, I recently read a reply that went something like this:

"I'm so afraid that I will never be able to make my living from acting and will be stuck doing terrible and uninspired showcases for my whole career."

I could not locate the original post so I'm paraphrasing; however, that was basically it. It was posted a few weeks ago and my heart has been aching for that person ever since-and not necessarily because of their incredible hopelessness (though, that does make me sad), but more because of how that hopelessness and the accompanying fear can get in the way of possibility and actually prevent this desire from happening...
If you've studied with me and have news to share, please let me know the details by about 5 days before the end of the month; I am happy to include it here!
Bellisant Corcoran-Mathe
Congratulations on your recent choir tour through Italy!
Jenna Kantor
Fiddler on the Roof
Performing the role of Yente
Maggie's Little Theater
July 13-21, 2013
Andrew Rothkin
Expiration Date by Rose-Marie Brandwein
Performing the role of Albert
59e59 - opening July 11
Edinburgh Fringe - opening August 3
Visit www.AndrewRothkin.com for complete details.

Congratulations to LTHS student casting for the Illinois All-State Theatre production of The Grapes of Wrath:
Patrick Gosney
Performing the role of Floyd Knowles
Mitch McLaughlin
Performing the role of Muley Graves
Brandon Vlach
Performing in the Ensemble