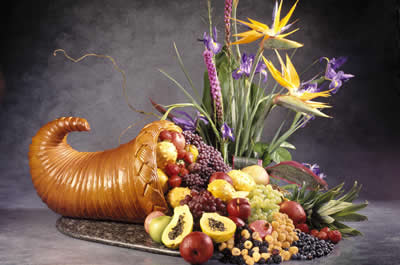 WCMS has so much to be thankful for...starting with you.
Happy Thanksgiving!
Endorsed Vendor Programs
Learn more.
Discount Programs
Learn more.
Mission found in compliance with COPA, will meet with Park Ridge Health
ASHEVILLE, N.C. (Nov. 16, 2012) Mission Hospital announced today that it is pleased with the recommendation made by the North Carolina House Select Committee on CON and other Hospital Related Issues. The Committee recommended that Mission Hospital and Park Ridge meet before the end of the next Long Session of the 2013 General Assembly to discuss patient care in western North Carolina.
Read full Press Release in the Mountain Xpress.
Summit focuses on primary care delivery
ASHEVILLE - Western North Carolina faces a critical shortage of primary care physicians at a time when they are needed more than ever, experts at a conference said Saturday.
With health care reform pushing the previously uninsured into the market, primary care doctors will play a bigger role in managing care. Continue reading article.
MedWest-Haywood announces new president and CEO
Clyde, N.C., November 19, 2012 - A senior executive with more than 25 years experience in healthcare management has been chosen as the next president and chief executive officer of MedWest-Haywood.

After a four month search, Carolinas HealthCare System (CHS) selected Janie Sinacore-Jaberg, FACHE, to lead the hospital and its 650 employees. Read more.
WCMS "The Physicians' Voice" series in newspapers around WNC
Read National Hospice and Palliative Care Month, The Physicians' Voice in The Mountaineer, and Palliative team can lessen stress of illness, The Physicians' Voice in BlueRidgeNow by Dr. John Morris.
Certificate of Need - NC House Committee Prepares to Act
Go to article at NCMS.
SGR patch expected in lame duck session
The co-chair of the House GOP Doctors Caucus is "pretty confident" that Congress will approve a one-year freeze in Medicare physician pay rates during the lame duck session of Congress. Continue reading at ModernHealthcare.org.
After the 2012 Election: Where do States Stand on Medicaid Expansion?
After the U.S. Supreme Court ruled that states can effectively opt out of the Affordable Care Act's Medicaid expansion without any effect on current funding, state officials now must decide whether to comply. Since the ruling, many governors and other state officials have made statements.....Continue reading at American Health Line's blog.
Obama administration moves forward to implement health care law, ban discrimination against people with pre-existing conditions
The Obama administration moved forward today to implement provisions in the health care law that would make it illegal for insurance companies to discriminate against people with pre-existing conditions. The provisions of the Affordable Care Act also would make it easier for consumers to compare health plans and employers to promote and encourage employee wellness. Read article at HHS.gov.
AMA Interim Meeting Adopts Guiding Principles for Employed Physicians
Read article by NCMS.
Recovery Audits: Prepare Your Practice for the Fight!
CMS, OIG and many other government agencies are actively pursuing healthcare fraud to prevent overpayments. This article provides background and RAC recovery statistics, types of RAC audits and more.
Hot off the Press from North Carolina's "Toward Accountable Care" Consortium! The Physician's
Accountable Care Toolkitę
Preparing Medicine for the Approaching Accountable Care Era. Arm yourself with knowledge and confidence as you consider joining or forming an ACO. Download toolkit.
Classified Ads

Click here for the complete list of classified ads on our website.
WCMS is a thriving 900-plus member professional association of the physicians of western North Carolina and a chartered component medical society of the NC Medical Society and the AMA. The WCMS is an organization run by physicians for physicians.

Our Mission
The WCMS is the physicians' voice advocating for the health of the medical profession, the health of the patient, and the health of the community.

Our Vision
To be a dynamic physician community dedicated to a healthy, vibrant Western North Carolina.

About WCMS
The purpose of WCMS is:
To strengthen the voice of WNC physicians in advocating for the health of the medical profession, the health of the patient, and the health of our region
To inform, educate and prepare physicians for rapidly occurring changes in health care at national, state, and local levels
To share legislative and policy information and advocate on behalf of physicians in areas of mutual interest
To share available resources in areas of mutual interest
To promote physician-to-physician communication and dialogue in an open, honest and safe environment
We hope you enjoy our weekly e-newsletter. If you have questions or suggestions please feel free to contact me.

Sincerely,
Miriam Schwarz, MPA
WCMS CEO/Executive Director