VOTE!
"Nobody will ever deprive the American people of the right to vote except the American people themselves and the only way they could do this is by not voting."
- Franklin D. Roosevelt
Endorsed Vendor Programs
Learn more.
Discount Programs
Learn more.
WCMS Quarterly Emeritus Luncheon (11/8)
Emeritus members mark your calendars! The next Emeritus Luncheon will be held on Thursday, November 8th at the DoubleTree Biltmore Hotel from 11:30am-1:00pm. The speaker will be Dr. Cindy Brown, WCMS Association President who will present on the state of the Society. Please note that invitations to this event, along with invitations to join the Emeritus Chapter, have gone out this week.
Meaningful Use Stage 2 Final Rule - What You Need to Know Now! (11/8)
Meaningful Use Stage 2 Final Rule - What You Need to Know Now!
MAHEC
Thursday, November 8, 2012

6:15 - 8:15 pm
The American Recovery and Reinvestment Act of 2009 brought sweeping changes to healthcare delivery and payment including financial incentives for the meaningful use of health information technology. Stage 2 of meaningful use is now final and medical practices need to begin planning for change in January 2014. They will be required to provide the required quality data, achieve quality improvements in care and outcomes in order to receive maximum reimbursement and incentives. Available for web streaming and CME.
Primary Care Summit (11/10)
Western North Carolina Primary Care Summit
Saturday, November 10, 2012
7:30am-6pm
MAHEC
The inaugural Western North Carolina Primary Care Summit will be a first-of-its-kind forum to give primary care physicians and advanced practitioners the opportunity to be part of a discussion about driving change in the industry.

It will also provide an opportunity to hear how healthcare reform is already impacting our region, changes yet to come and how other parts of the nation are adapting to this new environment.
The goal is to share ideas about how primary care providers and other healthcare providers can begin working more collaboratively to achieve the Triple Aim of improved patient outcomes, superior patient experience and lower overall healthcare costs for our region.
For more information and to register, please visit www.mission-health.org/primarycaresummit

Click here to view invitation by President/CEO of Mission Health Ron Paulus, MD.
2012 WCMS Fall Conference - Register Now! (11/14)
Don't miss this year's WCMS Fall Conference held on Wednesday, November 14th from 8:00am - 4:30pm at MAHEC. This year's theme is Keep It Simple: Staying Underwhelmed in an Overwhelming Environment and will feature comedy relief by Gladys Friday. Other presentations include:
Social Media Revolution and Health Care - presented by Maureen Scullin, Managing Partner of MarketImpact Healthcare Marketing.
The Social Media Craze, HIPAA and HITECH: Protections for Your Practice - presented by Karen Gregory, RN, Director of Compliance and Education
RVU's: A Critical Measure of Medical Practice Performance - presented by Gary Bien, Engagement Partner with Kaplan CFO Solutions.
Master The ACA - Boost Your Career - presented by Carolyn Coward, Attorney at Van Winkle Law Firm.
Go to our website for speaker's bios, fees, registration and other information.
WCMS Candidate Questionnaire Responses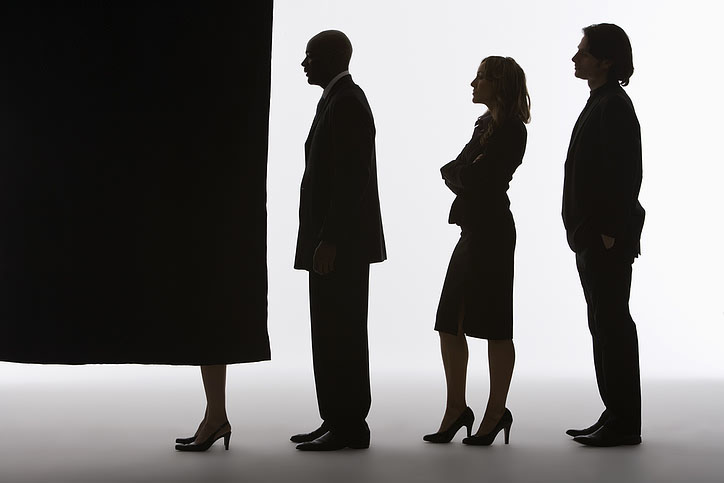 We have sent questionnaires to all WNC legislators. We hope their responses help you make a more educated decision at the polls. Click here to see which candidates have responded to date. We will post new responses as they come in so be sure to check back frequently and if you don't see responses from key legislators, call them and urge them to send in their responses. If they have questions please direct them to Donna Wiedrich, Director of Member Services at donna@mywcms.org.
Mission Health and Carolina Spine and Neurosurgery Center announce partnership
Read article in the Mountain Xpress.
Transylvania Regional Hospital joins Mission Health as member hospital
Brevard, N.C., Oct. 29, 2012 - Officials with Transylvania Regional Hospital (TRH) and Mission Health announced today that TRH has completed the process to become a full member hospital...Continue reading.
WCMS Awarded $150,000 Grant from Community Benefit Program of Mission Hospital
The Western Carolina Medical Society's PACT (Project Access® Community Transitions) program was awarded a $150,000.00 grant from the Community Benefit Program of Mission Hospital for the 2013 fiscal year, beginning October 1, 2012. Go to our website for full press release.
Regional Surgical Specialists Establishes Partnership With Mission Health
Mission Health, based in Asheville, N.C., is the state's sixth-largest health system and the region's only not-for-profit, independent community hospital system ... Read press release.
Access VA medical records through WNC Data Link
With the recent completion of WNC Data Link's portal upgrade, new modules and features are available. The Continuity of Care module is one of the latest...Continue reading.
Call for Articles and Announcements from WCMS Physicians for Winter Bulletin
WCMS is requesting announcements on personal and practice announcements, honors, accomplishments, published articles or white papers you would like to share with fellow WCMS members. Please provide this information to Miriam Schwarz no later than November 8th at 5pm. Send to Miriam@mywcms.org.
Hot off the Press from North Carolina's "Toward Accountable Care" Consortium! The Physician's
Accountable Care Toolkit©
Preparing Medicine for the Approaching Accountable Care Era. Arm yourself with knowledge and confidence as you consider joining or forming an ACO. Download toolkit.
Job Board
BRCHS: BC/BE Family Medicine Physician
MAHEC: Registered Nurse - Lead
Has your practice or business had good luck finding the right candidate using our Job Board? Tell us about it, and we'll add your testimonial to our website!
Click here for the complete list of job postings on our website.
Classified Ads

Click here for the complete list of classified ads on our website.
WCMS is a thriving 900-plus member professional association of the physicians of western North Carolina and a chartered component medical society of the NC Medical Society and the AMA. The WCMS is an organization run by physicians for physicians.

Our Mission
The WCMS is the physicians' voice advocating for the health of the medical profession, the health of the patient, and the health of the community.

Our Vision
To be a dynamic physician community dedicated to a healthy, vibrant Western North Carolina.

About WCMS
The purpose of WCMS is:
To strengthen the voice of WNC physicians in advocating for the health of the medical profession, the health of the patient, and the health of our region
To inform, educate and prepare physicians for rapidly occurring changes in health care at national, state, and local levels
To share legislative and policy information and advocate on behalf of physicians in areas of mutual interest
To share available resources in areas of mutual interest
To promote physician-to-physician communication and dialogue in an open, honest and safe environment
We hope you enjoy our weekly e-newsletter. If you have questions or suggestions please feel free to contact me.

Sincerely,
Miriam Schwarz, MPA
WCMS CEO/Executive Director