UC Garden Clippings
University of California Botanical Garden
June 2013 - Vol 4, Issue 11
Free with Garden Admission







Docent-led Tours
Thursdays, Saturdays & Sundays
1:30 pm

Free

Garden Lecture:
Bulbs & Geraniums
Like You've Never
Seen Before!
Thursday. June 13
2 pm - 3 pm

Tuesday, June 25
3 pm - 4 pm

Spring Self-guided Tour

The tour, which highlights plants from around the world, is a circuit and takes about one hour. It starts at the Garden Entrance. Look for the ORANGE numbered markers to guide you to the featured plants.

Download the tour and map here.

----------------------------------------

Banner Photo | Melanie Hofmann

The great diversity of plant life in the Garden attracts a wide variety of pollinators. Evolutionary biologists believe it is because of pollinators that we enjoy the great diversity of plants in the world today. We enjoy their audible hum of activity and interpret their pollination functions through our docent-led programs. Most if not all of these pollinators are animals, ranging from bees, butterflies and other insects to the avian pollinators we know and love, particularly hummingbirds and other nectar feeding birds, such as orioles. Mammals can serve as pollinators as well.

Our giant South American cactus, Echinopsis terscheckii growing in the New World Desert, is almost certainly pollinated by nectar feeding bats in habitat. Its large white flowers, now developing as fat buds, open in the early evening and close the next day. The pattern of white, scented, evening blooming flowers points to nocturnal pollinators, such as bats and moths. Nectar feeding bats do not occur in the immediate Bay Area, so these particular cactus flowers are not pollinated.

Daytime blooming plants often have brightly colored flowers that lure insect pollinators. The Garden has a healthy population of native bees and European honeybees. Our honeybee population was recently supplemented by a fresh colony that can be seen in our observation hive in the Tropical House.

On your next trip to the Garden, take note of pollinators busily gathering nectar and pollen thought out the collection. See if you can find the queen bee in the observation hive. She's marked with a blue dot.

---

Propagator's Choice


Bees, both native and the European honeybee are important to the garden community; they are vital pollinators. Bees love lavender. Here at the Botanical Garden, when our lavenders bloom, the bees line up to visit the flowers.

By the way, butterflies love lavender too! We offer a variety of Lavandula species and cultivars in our sales area. All are spectacular in our Mediterranean climate; they are drought resistant, have scented foliage, are free flowering, and attractive to bees! Please remember, If you are trying to attract these valued pollinators, avoid the use of pesticides. Most of our 4" pots are $5.00 and 1 gallon size are $8.00
3 spaces left!

Botanical Illustration: Roses with Catherine Watters

Illustration by
Catherine Watters
Friday, June 14, 10 am - 4 pm

The rose has captured our attention for centuries. Spend up close and personal time with varieties of roses in this botanical illustration course. Born and raised in Paris,
Catherine Watters
is an enthusiastic instructor who enjoys sharing her passion of botanical art. She will guide you through the steps of drawing and building layers of color to capture their form, rich colors and texture.
$85/$75 members
This event is filling fast!

Canary Island Wine Tasting
Tuesday, June 11, 6 pm - 8 pm

Celebrate the UC Botanical Garden's unique Canary Island collection and enjoy the delicious wines of Jose Pastor Selections from the Canary Islands while tasting paella from Venga Paella. The Garden is spectacular in the summer evenings. Advance registration required.
$50/$40 Members
REGISTER ONLINE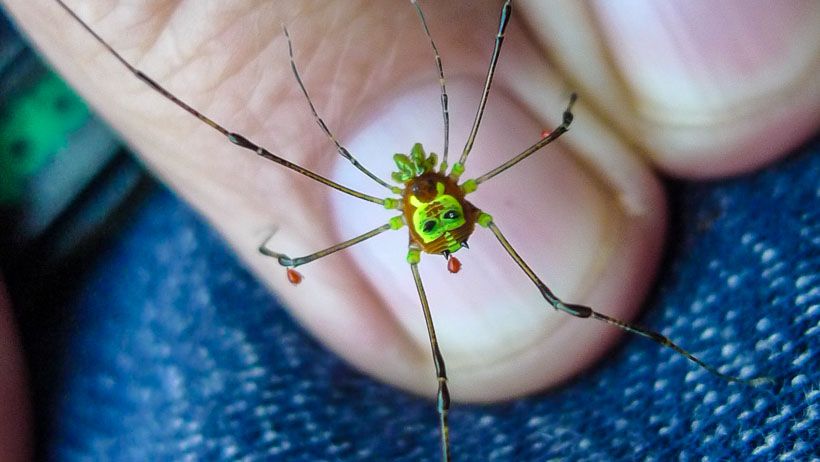 Bug Days

Saturday & Sunday, June 15 & 16
10 am - 4 pm

Join Garden docents and entomologists for a weekend of fun and exciting insect related programs. From tours of the Garden in search of pollinators to hands on demonstrations and interactions with live specimens this is sure to "bee" a great event. Check website for a complete schedule of activities.
Free with Garden admission
.
Visit the Garden after hours!

Friday, June 21, 6 pm - 8 pm

Come spend the lovely evening hours in the Garden to celebrate the Summer Solstice. Eden Canyon Winery will be providing libations and there will be snacks to enjoy while you walk the collection.
$15/$10 Members
REGISTER ONLINE
Saturday, June 22, 9 am - 12 pm

You're invited to join us for a brief introduction to botanical Latin. Learn the names for plants and the way the names are constructed. We'll look at some common Latin and Greek roots for plant names and botanical terms, and use some simple rules of thumb to pronounce plant names with confidence. Al Luongo originally developed this course for the New York Botanical Garden and now he's bringing it to Berkeley. The workshop will include a copy of the full course notes including a list of useful books and web sites. $30/$25 members
REGISTER ONLINE
Become a member and enjoy
free admission year round!
Garden membership - which comes with many benefits-including free admission, discounts, member-only invitations and much more - is a brilliant way to show your support for the Garden. With an exciting, constantly changing collection of seasonal treasures, the Garden is a great place to bring the whole family throughout the year. Summer at the Garden offers many extra delights! Members will enjoy exclusive members-only horticulture walks, discounted Redwood Grove concert tickets, and special evening tours. For a limited time when you join at any level you will also receive a free subscription to Better Homes and Gardens Magazine.
We offer many different levels of membership - there's
sure to be one that suits your ability to give!
Join or renew today and enjoy a serene and sunny summer in the Garden!
Four Ways to Join or Renew

Online
On-Site: Stop by the Garden Kiosk
Phone: 510-643-2755
Mail: 200 Centennial Dr · Berkeley · CA 94720-5045
Membership questions: 510.643.1924 or gardenmembership@berkeley.edu
Become a member and enjoy free admission year round!
OPENING SHOW
Thursday, June 6, 5: 30 pm - 7:30 pm
CALDECOTT

Oakland's own Caldecott makes music with depth, conjuring the California mystique of long days, warm sand and sun while rooted firmly to a do-it-yourself Bay Area life of foggy nights, craft beer and a general lack of decent beaches and good waves.
+

ASH REITER
Bay Area's indie darling Ash Reiter brings you pop tunes that bring to mind a modern Fleetwood Mac riff with soaring vocal harmonies, catchy guitar lines and a rhythm section that will make you wanna jump.
$12 Adult/$10 UCBG Member/student/$5 Youth
Thursday, June 13, 5:30 - 7:30 pm
SEAN HAYES
SF Weekly has raved, "Hayes' music succeeds on the tension between warm, resonant soul and dirt-road folk, all laced with a wandering troubadour's coo... the danceable folk singer... Hayes gets his groove on [with] quavering voice over swinging drum patterns, mellifluous piano, and funky horn parts." SF Chronicle called him "a singular urban/backwoods sound and vision... extraordinary."
$25 Adult/$23 UCBG Member/$15 Youth
Thursday, June 20, 5:30 - 7:30 pm


Dubbed a "local treasure" by SF Classical Voice, Gautam Ganeshan sings classical Carnatic music with distinction and an inimitable style.
THE BODHIDHARMA ENSEMBLE
Led by saxophonist Prasant Radhakrishnan, the Bodhidharma Ensemble links the cultures of India and China through innovative interpretation of old songs, and original compositions with an unprecedented sound.
$15 Adult/$12 UCBG Member Adult/$5 Youth (5-17)

Thursday, June 27, 5:30 - 7:30 pm
CHUCKYBABY & THE BISCUITS

Chuckybaby & the Biscuits is a band of local nursery school teachers, who also happen to be talented musicians. Previously playing as Aaron Calvert & Friends, they have sold-out the Redwood Grove for the past three years. The band performs beloved and irreverent children's songs. Bring the family, a picnic, and be ready for fun, giggles and great music!
$12 Adult/$10 UCBG Member/ $5 Youth (5-17)/Free for Children under 5
The Garden Shop
"Bug Days" in The Garden Shop!
Everyday is a "bug day" in
The Garden Shop
! Next time you are visiting, come see the insect inspired jewelry, toys and books carried year-round. Our resident Garden bee keeper, Steve Gentry, keeps the Shop supplied in interesting varieties of local honey such as Manzanita, Wildflower and Purple Vetch. See you in the Shop soon!
Our very popular Green Stuff summer camp is open for registration and most weeks are full!
Children spend one magical week at this special outdoor science day camp exploring our amazing collection of plants from around the world. Each day is unique and includes walks and creek discoveries, hands-on investigations, journaling, edible gardening, animal studies, storytelling, crafts, and lots more.
June 17 - June 21
| 4 Spaces Left |
REGISTER TODAY
July 15 - July 19
| 1 Space Left! |
REGISTER TODAY
July 22 - July 26
| 3 Spaces Left |
REGISTER TODAY
July 29 - August 2
| 2 Spaces Left! |
REGISTER TODAY
August 5 - August 9
| 1 Space Left! |
REGISTER TODAY
Manage Your Subscription
The UC Garden Clippings is a publication of the University of California Botanical Garden at Berkeley. You can manage your subscriptions to Garden electronic publications by choosing
Update Profile/Email Address
at the bottom of the newsletter. The
Update Profile/Email Address
feature provides subscription options, allowing you to select those garden publications you wish to receive. Select
Safe Unsubscribe
to remove your email address from all UCBG electronic publications. The Garden offers five email publications:
UC Garden Clippings:

This is a monthly newsletter featuring garden events and stories.

Updates:

Occasional brief emails are sent to highlight special garden events.

Plant Deck:

This is a monthly email describing plants available for purchase in the Garden.

Garden Clubs:

This is an occasional publication describing special events and opportunities for garden clubs and plant societies.

Tours:

Be the first to know when the Garden has a new tour available for schools and other groups. Get details on arranging tours for your group.
Botanical Art: You'll receive exclusive information about classes and exhibitions.
Editor: Vanessa Crews,
vcrews@berkeley.edu
, 510-643-2937