UC Garden Clippings
University of California Botanical Garden
January 2013 - Vol 4, Issue 6
Quick Links

---

---

Landscape Cacti &
Succulents Nursery

Tropical & Indoor Plants Nursery

---

FINAL MONTH! Natural Discourse

Photo | Mitchell Maher

ON DISPLAY through Sunday, January 20, 2013

---

Free with Garden Admission



Newts Explained
Saturday, January 19
2 - 3:30 pm

Visitor Update
Monday, Janauary 21 -
The Garden will be closed for Martin Luther King Jr. Day

Plants Illustrated Exhibition
Opening Reception
Saturday, January 26
2 - 4 pm

Sick Plant Clinic
Saturday, February 2
9 am - noon
Free.


Wednesday, February 13

11 - 11:45 am




Docent Walks

Thursdays, Saturdays & Sundays
1:30 pm

Winter Self-guided Tour
The tour, which highlights plants from around the world, is a circuit and takes about one hour. It starts at the Garden Entrance. Look for the ORANGE numbered markers to guide you to the featured plants. Download the tour and map here.

----------------------------------------
Banner Image
© 2009 Genevieve Shiffrar

The Arid House

The Arid House

It is a little known fact that the Arid House contains the single largest collection at the Garden, larger even than the biggest outdoor collections, California and Asia. The Arid House holds a taxonomically diverse collection of cacti and succulents from around the world, containing nearly 2000 accessions and over 1200 taxa. Some of the specimens are quite old, dating to the 1930's. Many of our plants were collected on early UC Berkeley expeditions to the Andes.

The Arid House is divided into three chambers which provide different growing conditions. All three chambers have similar temperatures during the day, but at night the degree to which temperatures drop varies.

A warm display chamber closest to the Garden entrance is where you can meet these dry growing plants up close and personal - but their spiny surfaces are a reminder not to get too close!

The central chamber contains warm-growing succulents, many from Africa, including aloes, gasterias, and haworthias. This chamber also houses cacti from warm climates, particularly from the Caribbean.

The final chamber houses cooler growing cacti, as well as succulents such as living stone plants from southern Africa. Plants in this chamber benefit from a drop in temperature at night.

The Arid House is a great destination year round, but particularly during the colder winter months. Interpretive panels make a visit to the House a learning experience. We invite you to come and enjoy this diverse and fascinating collection.




---

Members' Walk: The Arid House

Thursday, January 17 | 1 - 2:30 pm

Join Horticulturist Bryan Gim on this special tour through the Garden's Arid House. Explore colorful cacti, succulents and other plants from cool, dry and warm, dry areas of the world in this glasshouse adventure. Space is limited. Advance registration required; members-only; free

---




Propagator's Choice



Maguey Chato,
Agave guadalajarana

This stunning succulent forms a small rosette (to 2' in diameter). It has beautiful grey-blue leaves with scalloped margins and brownish-red spines. It is hardy in our area and, as with many succulents, is highly drought resistant. They are fabulous in outdoor gardens but we are also growing this in the Arid Greenhouse Collection. The pictured plant is our accession 96.0972 Agave guadalajarana from Jalisco State, Mexico.

We are offering small plants in 1 gallon pots for $10.00. You can also visit the Plant Deck to see our varied selection of cacti and succulents.

Attention Garden Visitors

MONDAY, JANUARY 21
The Garden will be closed for Martin Luther King Jr. Day.


Membership


Saturday, January 19, 10am - 4 pm

Your Garden membership gets a little bigger on January 19!

Bay Area cultural institutions are teaming up to host Member for a Day on Saturday, January 19, 2013.

Members can enjoy reciprocal admission and special activities at the Asian Art Museum, the Cartoon Art Museum, the Contemporary Jewish Museum, the Fine Arts Museums of San Francisco, the Museum of the African Diaspora, Oakland Museum of California, SF Camerawork, the San Francisco Museum of Modern Art, the UC Berkeley Art Museum/Pacific Film Archive (free tickets to the PFA Theater only), the University of California Botanical Garden at Berkeley, the Walt Disney Family Museum,

and Yerba Buena Center for the Arts.

Please present your membership card for two free admissions per membership at each location; some restrictions apply. Four Ways to Join or RenewOnline

On-Site: Stop by the Garden Kiosk

Phone: 510-643-1924

Mail: 200 Centennial Dr · Berkeley · CA 94720-5045
Gifts at The Garden Shop
Succulent Candles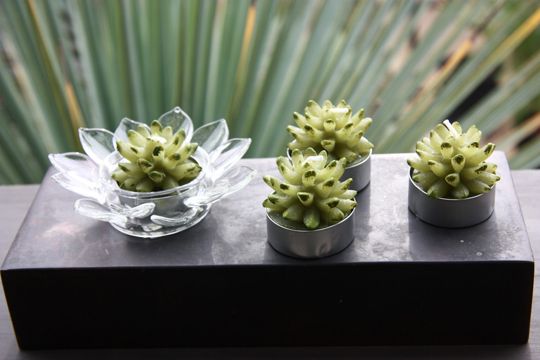 Succulent Candle Set ($15)
Garden-Inspired Jewelry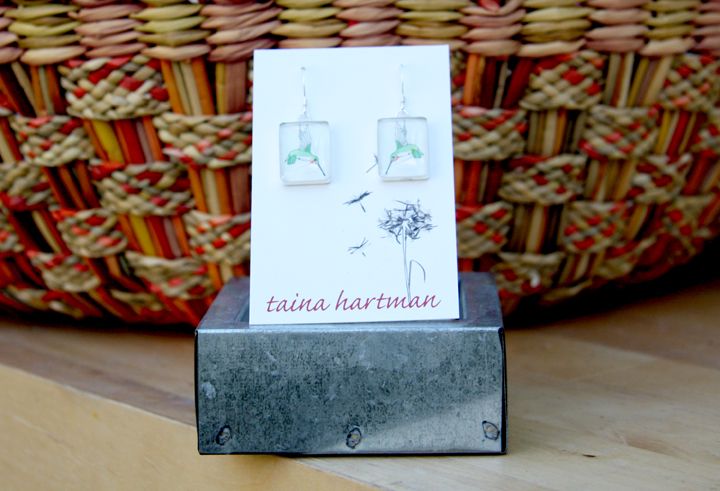 Humming Bird Earrings ($28.95)
Opening Soon!
Saturday, Janauary 19 - Sunday, February 8
Open daily from
10 am - 4 pm

The Garden is pleased to announce its fourth annual botanical art exhibition,
Plants Illustrated
. The exhibition, held in conjunction with the
Northern California Society of Botanical Artists
, invites viewers to explore the relationship between scientific study and fine art. The exhibit presents original artworks in watercolor, graphite, colored pencil and pen & ink and explores the many styles, forms and approaches unique to botanical art and illustration.
Free with Garden Admission
VIEW the Plants Illustrated webpage.
Plants Illustrated Opening Reception
Saturday, January 26, 2013, 2 pm - 4 pm
Meet the artists of the
Plants Illustrated
Exhibition and enjoy wine and refreshments.

Open to the public. Free with Garden Admission.
Botanical Art through the Ages with Catherine Watters
Thursday, January 24, 10:30 - 11:30 am
Botanical Art has a rich and colorful history dating back to the 15th century BC. The lecture will take you through the centuries focusing on major events such as Tulipomania and The Age of Exploration and famous botanical artists like Maria Sybilla Merian, Georg Ehret and Pierre-Joseph Redouté. Examples of important paintings will be on display. Registration required: $15, $5 members.
Introduction to Botanical Art with Catherine Watters
Thursday, February 28, 10 am - 4 pm
Capture on paper what nature does so beautifully! Catherine Watters will teach you to observe, compose, draw and paint plants in great detail and with botanical accuracy. All levels are welcome and students may use watercolor, colored pencils or graphite. Advance registration required.
$80, $75 members
Closing Soon!
Now through Sunday, January 20, 2013

This weekend is your last chance to view the
Natural Discourse
Exhibition before it closes.
VIEW
the exhibition webpage for more information.
Free with Garden admission
ALMOST FULL!
Natural Discourse Symposium:
Form and Function
The Physical and the Philosophical
Friday, January 11, 2013, 9 am - 5 pm
The creative minds behind Natural Discourse: Artists, Architects, Scientists and Poets in the Garden present a diverse group of speakers who will address questions about how man's invention and interpretation of nature has influenced their practice. $125, $110 members

REGISTER ONLINE!
Coming Soon


Summer Camp 2013
Our very popular Green Stuff summer camp will open for registration in the next few weeks!
Get ready to enroll your 5 to 10 year olds in this very special plant science day camp that runs
June 17
to
August 16
.
Check our website for updates
.
Manage Your Subscription
The UC Garden Clippings is a publication of the University of California Botanical Garden at Berkeley. You can manage your subscriptions to Garden electronic publications by choosing
Update Profile/Email Address
at the bottom of the newsletter. The
Update Profile/Email Address
feature provides subscription options, allowing you to select those garden publications you wish to receive. Select
Safe Unsubscribe
to remove your email address from all UCBG electronic publications. The Garden offers five email publications:
UC Garden Clippings:

This is a monthly newsletter featuring garden events and stories.

Updates:

Occasional brief emails are sent to highlight special garden events.

Plant Deck:

This is a monthly email describing plants available for purchase in the Garden.

Garden Clubs:

This is an occasional publication describing special events and opportunities for garden clubs and plant societies.

Tours:

Be the first to know when the Garden has a new tour available for schools and other groups. Get details on arranging tours for your group.
Botanical Art: You''ll receive exclusive information about classes and exhibitions.
Editor: Vanessa Crews,
vcrews@berkeley.edu
, 510-643-2937