DONATE

Making a Difference in the life of an entrepreneur means helping a talented individual build a business that will sustain his or her family, provide jobs, and keep cash circulating in our communities. Every penny counts. Show your support for our entrepreneurs today!

Resilience in the wake of Hurricane Sandy

If you are reading this in the Northeast region, particularly in the New York/New Jersey area

, I hope you and your family are weathering the aftermath of this horrible storm in safety. To those of you who have reached out to us by email, phone or donation, we are deeply grateful to report that our team and office are doing okay. As we regain our communication capacity, we are also getting in touch with our entrepreneurs to make sure they are safe.

Many homes and offices, including Rising Tide Capital's headquarters, remain without power and so many individuals continue to struggle with the impact of flood waters. In the midst of such loss and damage, we have witnessed the awe-inspiring spirit of friends and neighbors who rallied to help bail water out of flooded homes (including my own), deliver food and water, offer shelter and financial aid, and most importantly, provide sound advice and companionship.

As I write this message, many of you must also be dealing with similar issues. The thoughts and prayers of our entire team are with you.

We are particularly anxious to see our entrepreneurs and their families get through this time of pain and suffering.

I

n order to rise from the unprecedented economic toll of this nightmarish storm, we will need their resilience and they will need our support. Together,

we will rebuild with an even deeper sense of purpose, entrepreneurial creativity and unity.

So in lieu of the usual Currents update for this month, we have compiled some information to help you take action in the wake of Hurricane Sandy. We are also posting regular updates on our Facebook page and Twitter handle.

If there is any way our team can assist your family, please do not hesitate to reach out.

Alfa Demmellash

CEO, Rising Tide Capital






How to Get Disaster Assistance

Apply for disaster assistance online at: www.disasterassistance.gov. This website consolidates application processes across several federal agencies including FEMA and the Small Business Administration. Disaster assistance is available in 8 counties across New Jersey. To find out if you qualify, click here.

To reach FEMA by phone call 1-800-621-FEMA (1-800-621-3362)

If you cannot return home and have immediate housing needs, text SHELTER + your Zip code to 43362 (4FEMA) to find the nearest shelter in your area
Hurricane Updates and Alerts from Orange, Jersey City, Hoboken, Union City and Newark
Hoboken: Disaster relief information
Jersey City: Follow updates from the Mayor's office
Newark: Important updates on the Newark Pulse
Orange: Updates from the City of Orange Township
Union City: News from Topix
For updates from the New Jersey Office of Emergency Management, click here.
Important Tips and Reminders
Report trees, poles, or wires that are knocked down to 973-733-4311
To report power outages, call PSE&G at 1-800-436-PSEG (7734)
Do NOT use a generator or grill inside of your home. Doing so could lead to carbon monoxide poisoning and death.
2012 Election Update
To find your local polling place in New Jersey, click here. To read about how polling places are affected in New Jersey and New York City, click here.
How you can help out!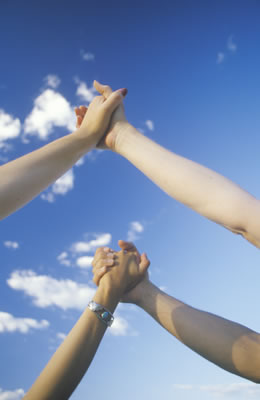 Volunteer: Want to help in the Hurricane Sandy aftermath? Call 1-800-JERSEY-7 (1-800-537-7397); backup hotline numbers are: 609-775-5236 or 908-303-0471. You can also email rowena.madden@sos.state.nj.us.
Donate: There are many organizations providing direct support for victims. The Red Cross is looking for donations of resources, funds, and blood to support victims of Hurricane Sandy. To learn more, click here. To learn about other organizations that are supporting victims, click here.
Support a Small Business: Provide a $5, $10, or $25 donation to help Accion East and Online provide microloans to small businesses impacted by Hurricane Sandy. To learn more, click here.
Rising Tide Capital Calendar Changes
T
he two Saturday Community Business Academy classes which take place at the Rising Tide Capital office in Jersey City, NJ and La Casa de Don Pedro in Newark, NJ, have been postponed. You will receive an email from our Programs Department when our office reopens. If you have questions or concerns, please email news@risingtidecapital.org
Due to the effects of Hurricane Sandy, the Start Something Challenge semi-finals will be merged with the finals on November 12, 2012 at St Peter's University. As soon as power is restored in our Jersey City office, we will send out more detailed information about the evening's programs but if you are a judge or a participant, we ask that you keep the afternoon and evening of November 12 open.