Greetings!
President's Message
In the spirit of our wonderful organization...shalom, aloha, hola, greetings, ciao, ellohay, blessings, hello, Kóyo, xin chào!

Chapter members converged in Carrollton on April 17 to hear guest speaker Sarah Jacobson with Texas State Library Archives and Commission. Ms. Jacobson provided an update on retention schedules, new storage standards and electronic records standards. Ms. Jacobson reminded everyone of their blog, The Texas Record. This blog includes information on retention rule updates, availability of new training classes and analyst tips. At this meeting, the membership approved the following business items:
* Meeting minutes - February 20, 2013
* Monthly treasurer reports - February and March 2013
* 2nd quarter treasurer report (January-March 2013)
At this meeting, we also discussed varied luncheon fees for members ($20.00) and non-members ($25.00). The subject was originally discussed by the Board at their retreat in October. The discussion was the result of the Board kicking around ideas how we can encourage our members to renew their annual Chapter membership within the first quarter (October-December). While nominal, we believe this savings will encourage members and assist the membership committee during the membership drive. The Chapter dues are vital in supporting the programs, business meetings and operational functions of our Chapter. I challenge you to be one of the first twenty members to renew your membership in October.
Members were also notified to keep an eye out for a Survey Monkey. I will send you a link to this survey from my city e-mail account. Please take the time to complete the survey. The information will be beneficial to the incoming Board members.
We received updates from the Alyce Deering, Bylaws, Legislative, Nominating and Professional Seminar committees.
Alyce Deering - Committee Chair Jesica McEachern, city secretary, Bridgeport advised that the committee is receiving applications for scholarships to be awarded at the June Award luncheon. Applications must be completed and submitted by May 24 to Jesica McEachern. The applications can be found on our website.
Bylaws - Committee Chair Diane Callahan, city secretary, Highland Village advised the committee would begin the review of the bylaws. A request was received to update the officer descriptions to better align with the responsibilities for maintaining constant contact and the website. If there are any suggestions, please e-mail recommendations to Diane Callahan.
Legislative - Committee members Jesica McEachern and Kim Sutter, city secretary, Euless provided an update on bills regarding HB3636 - Relating to a governmental entity's selection of an advertising medium and publication of notice. This bill, if approved, would provide that governmental entities may provide notice by publication on internet. Municipalities would realize a cost savings if this bill passes. If interested, please have your city send in letters of support. HB 3049 is concerning as it removes the May uniform election date. This bill would require all elections to be held in November (first Tuesday after the first Monday). This is not a good bill and severely limits municipalities. Members are encouraged to have their cities send in letters of opposition.
Nominating - Committee member Diane Callahan advised that applications are being accepted for consideration to serve as a Board Officer for the upcoming year. To date, the committee has received five nominations. There are two returning Board members, which leaves three positions open the Board. If you have the time to commit, please complete an application and submit it to Sherry Reeves. The application can be located on our website.
Professional Seminar - Committee Chair Mary Supino, city secretary, Arlington thanked our sponsors and everyone who attend this year's professional seminar. Guest speaker Lisa Carver did an excellent job of keeping everyone engaged. Although not intended, the seminar netted a little profit for the Chapter.
In closing, we know our meetings are not possible without the assistance of our host city. The Board thanks the City of Carrollton and Deputy City Secretary Laura Bell for welcoming us to their City. We need you to help us keep our Chapter strong! I will see you in Southlake on June 12 for our Award luncheon.
June 12 Annual Awards Meeting
Hilton Southlake Town Square
Please plan to join us to recognize our NTMCA City Secretary of the Year, our Chapter's nomination for Clerk of the Year for TMCA and the recipient(s) of the Alyce Deering Scholarship. Registration for this event will open on Wednesday, May 29th. Please keep an eye out for the registration e-mail.
2013 Bylaws Review
As stated in the NTMCA Bylaws, Article XI, Section 3. Biannual; Review. The Bylaws Review Committee shall review the bylaws and make a recommendation on amendments to the membership at least once every two years.
The required 2013 review is currently underway. All NTMCA members are being asked to read the bylaws and send any recommendations for amendment consideration this year to Bylaws Review Committee Chair, Diane A. Callahan dcallahan@highlandvillage.org, by May 31, 2013. Proposed amendments to the bylaws will be presented to the membership for consideration at the August 21st meeting and will be considered for action at the September meeting.
Upcoming Newsletters
If there is a topic of interest or subject that you would like to see addressed in an upcoming newsletter, please let any of the Board know. If you would like to contribute an article for consideration, please submit it by e-mail to April Hill.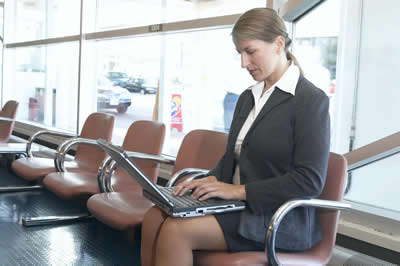 Accepting Submission for Municipal Clerk of the Year
Submissions are being accepted for Chapter Municipal Clerk of the Year. This is a chance to recognize a city secretary for their contributions and leadership. Please have your nomination form completed and submitted to Kim Sutter by May 24, 2013. If you have any questions, please contact Kim Sutter at ksutter@eulesstx.gov.
Officers
Alicia Richardson, President
Southlake
Diane Cockrell, Vice President
Decatur

Julie Heinze, Treasurer
Lewisville
817.491.2411
Amanda McCrory, Historian
Burleson
NTMCA Officer Applications are also being sought at this time. If you are interested in becoming an officer of the NTMCA, please submit your application to the Nominating Committee (Sherry Reeves) sherryreeves@cityofgrandview.org by the May 15th deadline. The Committee will present the slate of officers to the membership at the June meeting. Should you have any questions regarding the officer positions, feel free to ask any present or past officer.
Upcoming Meetings
June 12, 2013 - HIlton Southlake
July 17, 2013 - City of Arlington
August 21, 2013 - City of Haslet
September 18, 2013 - City of Haltom City
Membership Drive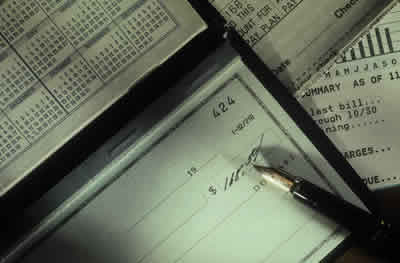 Membership In Numbers
The Membership Committee would like to say thank you to everyone that has renewed their membership for Fiscal Year 2012-2013. The North Texas Chapter is close to reaching the goal set for the year. Thank you as well to anyone that has reached out to a neighboring City Secretary and invited them to a meeting and to join the chapter.
If you have not already done so, please take the time to complete the membership application and submit your dues today! Our membership goal for the year is 95 and we are currently at 82 members. Remember that dues support our activities and programs for the year. In today's tight budgets more and more clerks are searching for ways to meet the educational requirements of our profession and NTMCA will strive to continue to support the award of as many scholarships as possible.
If you have ideas or would like to help reach out to potential members, please contact Kim Sutter (City of Euless) - 817-685-1419 or ksutter@eulesstx.gov.
Download Membership Form Today! The cost of our chapter dues is $30.00.
Please remember when processing your application form online and paying via PayPal, to submit an electronic version of both your application and confirmation from PayPal to Board Treasurer Julie Heinze.