Greetings!
President's Message
In the spirit of our wonderful organization...shalom, aloha, hola, greetings, ciao, ellohay, blessings, hello, Kóyo, xin chào!
It is always a little hard returning from the holiday season. I trust you and your families enjoyed the break, because now we get to hit the ground running to prepare for the upcoming election cycle. Since the last newsletter, our Chapter met in Richardson on January 9. I want to commend the "weather warriors", borrowed from Mr. Murray, for making it to the City of Richardson. I also extend my gratitude to Aimee Nemer and City Manager Dan Johnson for hosting and making each of us feel welcome in their city.
Our guest speaker Scott Murray did a phenomenal job and I know my wrap up of the meeting will not do him justice. Mr. Murray shared how we can achieve peace, prosperity and perfection with the Pyramid of Power. At the top of the pyramid is our purpose. In order to build and see our purpose to fruition we begin with the foundation blocks (characteristics) of passion, preparation, perseverance and positivity. We need to nurture our purpose so we reinforce our foundation with our ability to produce solid and professional works that will make us and those who work with us proud. We are not in the boat alone and at times our purpose is shared with others so our partnerships (relationships) with our team members (personal or professional) and our guiding principles is the mortar that holds and keeps our pyramid strong. Sometimes it is not easy doing the right thing, but if we keep our eye on the goal we can achieve our purpose (goal).
One thing Mr. Murray mentioned that I will remember is that our success is based on having the right stuff and cultivating relationships. I encourage you to keep the below acronym close to your heart.
R - Relationships, Respect, Responsibility
I - Impactful, Influence
G - Gratitude, Graciousness
H - Hope, Humble, Humor
T - Trust (built with integrity and honesty)
I'm telling you...good stuff was shared at our January meeting. In keeping with integrity, I will share with you Jon Stigliano's (former speaker) definition of integrity. To have integrity, a person must base his/her actions upon a well-thought out framework of moral principles. What he/she does should be the same as what he/she says. So let me ask you...do your actions match what you say?
Let's keep our Chapter strong! I look forward to seeing you in Watauga on February 20th. Additional information on our guest speaker is included in the newsletter.
As a reminder, we are implementing a new outline for our meetings to allow members sufficient time to network with one another.
11:00 a.m. - Register/Network
11:15 a.m. - Lunch available
11:30 a.m. - Guest Speaker
12:30 p.m. - Business meeting
You will not want to miss the February meeting. Keep an eye out of the registration e-mail that will hit your inbox later this week.
We will have membership forms for fiscal year 2013 at the business meeting. If you have not registered, please bring a check for your annual dues. If you prefer to utilize your City's purchasing card (P-card) visit ourwebsiteto pay for your 2013 annual dues. Please keep in mind that we need you to complete the membership form and e-mail, mail or fax it to TreasurerJulie Heinze.
Membership Drive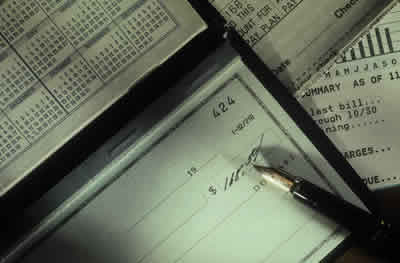 Hunting season is open, and I am searching for members to join/rejoin the fabulous NTMCA flock! The new membership year began October 1, 2012, and we are tremendously short of our annual membership goal! To date, 56 have chosen to fly high with NTMCA into the new membership year. NTMCA. If you have not yet renewed, now is the time. You can do so by ...
1) paying your membership dues on-line. Be sure to complete an application and mail it to Julie so that we have your contact information!
2) Or by mailing your application and dues to the Julie Heinze (address on bottom or application form).
Download your Membership Form Today! The cost of our chapter dues is only $30.00. Please remember when processing your application form online and paying via PayPal, to submit an electronic version of both your application and confirmation from PayPal to Board Treasurer Julie Heinze.
Committee Drive
We are looking for a few good men/women to support the NTMCA Chapter by serving on a committee. We have a few openings remaining on the following:
Alyce Deering Scholarship

Audit Committee

Membership

Municipal Clerk of the Year

Nominating

Technology/Communications
Committee descriptions:
Audit Committee -
Examine all NTMCA financial records at the end of the fiscal year using set procedures;

Coordinate with outgoing Treasurer;

Upon completion, report findings to the President; and

Provide article for newsletter (minimum of one per year)
Membership -
Coordinate membership drive and encourage attendance at monthly meetings-utilizing TML membership base-Regions 8 and 13;

Work with Treasurer to maintain membership list during membership drive;

Provide Secretary "News of Interest" to include in newsletters;

Announcements-retirement, relocation, births (children/grandchildren), etc.

Achievements-marathon participant, degree, recognition by Council, state, etc.

Deaths/illness

Manage delivery of arrangements or cards for members (celebration, loss, etc.);

Develope guidelines defining serious illness, items of concern, announcements and appropriate level of acknowledgement; and

Review guidelines on annual basis
Municipal Clerk of the Year -
Coordinate with Secretary to publicize nominations in newsletters;

Coordinate with Historian to publicize nominations on website;

Provide articles for NTMCA newsletters (minimum of two per year-second and third quarters);

Receive and review nominations;

Nominate two (2) chapter members;

Chapter Municipal Clerk of the Year

TMCA City Secretary of the Year (meeting all State criteria)

C

oordinate and submit necessary paperwork for TMCA nominee State Municipal Clerk of the Year; and

Responsible for plaques to be presented at June recognition luncheon;
Nominating -
Coordinate with Secretary to publicize nominations in newsletters;

Coordinate with Historian to publicize nominations on website;

Provide articles for NTMCA newsletters (minimum of two per year-second and third quarters);

Receive and review applications;

Nominate officers for consideration by the membership for the upcoming year;

Committee comprised of three members and immediate past president (non-voting liaison); and

Committee meets in July and presents slate of officers to membership in August
Technology/Communications -
Review and recommends changes/updates to the NTMCA website;

Assist Historian with member pictures;

Maintain communication with members regarding matter of interest and importance;

Develop outreach programs
Next Meeting - February 20, 2013
Our next meeting will be held in Watauga.
Registration for this event will open on Wednesday, February 6th. Please keep an eye out for the registration e-mail.
Our meetings and your attendance at the meetings is vital for the growth and strength of our chapter. Please consider carpooling to the luncheons.

Officers
Alicia Richardson, President
Southlake
Diane Cockrell, Vice President
Decatur

Julie Heinze, Treasurer
Lewisville
817.491.2411
Amanda McCrory, Historian
Burleson
Upcoming Meetings
February 20, 2013 - City of Watauga
March 27, 2013 - Professional Seminar - City of Euless
April 17, 2013 - City of Carrollton
June 12, 2013 - HIlton Southlake
July 17, 2013 - City of Arlington
August 21, 2013 - Host City Needed
September 18, 2013 - Host City Need
Interested in being a host city?
Are you interested in being a host city for a business luncheon meeting?
What is involved with being a host city?
provide location for approximately 30 - 35 people
arrange a caterer and coordinate with Chapter Secretary to provide accurate count and Chapter Treasurer to keep within budget
The last few years we have seen an increase in our meeting attendance. We believe that rotating meeting sites has made it easier for cities/towns to attend. We would love to come to your city/town to network and conduct our business meeting.
February 20 Luncheon
City of Watauga
Our next meeting will be hosted by the City of Watauga on February 20, 2013 - Watch for Your Invitation to Register on February 6th. We look forward to seeing you in Watauga to hear one of our favorites: Marti Miller will share "Motivational Mentoring". Anyone who wants to: inspire others to excellence; lead and build momentum; improve the quality of relationships in the workplace, community or home or teach others to excel through the spirit of appreciation and caring. You will not want to miss the opportunity to learn new ways to inspire others in your life.
Upcoming Newsletters
If there is a topic of interest or subject that you would like to see addressed in an upcoming newsletter, please let any of the Board know. If you would like to contribute an article for consideration, please submit it by e-mail to April Hill.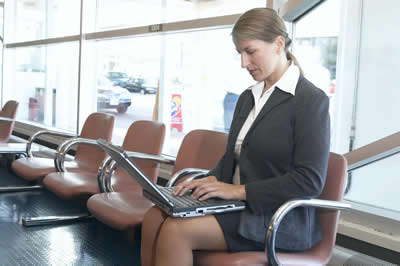 Certification & Re-Certification
The North Texas Municipal Clerks Association is proud to announce the Certification and Recertification Clerks for 2013. Thank you for the time you've invested in our profession.
TMCA Certification Graduates of 2013
Ceclia Castillo, Irving
Shannon DePrater, Trophy Club
Janice England, Saginaw
Martha Garcia, Arlington
Laura Hallmark, Rowlett
Keesha Lay, Keen
Malinda Nowell, Weatherford
Theresa Scott, Flower Mound
Nicole Seidel, Fort Worth
Pam Sereika, Alvord
Michael Wells, Bedford
Recertification 2012-2017
Dee Arcos, Granbury
Diane Callahan, Highland Village
Art Camacho, Haltom City
Shelly Doty, Cleburne
Krysten Jeter, Dalworthington Gardens
Ivy Peterson, Cleburne
Diane Rasor, Newark
Rosa Rios, Dallas
The retired clerks featured in this photo are some of the cornerstones of our NTMCA group.
Professional Seminar
March 27, 2013
Please join us March 27, 2013 in Euless for our annual Professional Seminar at the Texas Star Golf Course, 14000 Texas Star Parkway, Euless
Guest Speaker
Lisa Carver, Moxie Consulting, Inc
Supported by the following Sponsors:
Speaker Sponsor
Franklin Legal Publishing
MCCi
Breakfast Sponsor
Kofile Preservation