Ministry Update




Take A Stand! Ministries

PO Box 279

Spanaway, WA 98387

-------------

ATTENTION!

Eric on the road




Abbotsford, BC
August 15-17

Join Eric and others for the Learn to Discern Conference at Columbia Bible College. Click here for more info.



Abbotsford, BC

August 18 (am)

Eric will be ministering once again at Olivet Church in Abbotsford. Click here for more.



August 25

(am & pm)




Join us at New Life Christian Center for both services. Click here for info.

Eric is speaking again this year at the 2013

Great Lakes Prophecy Conference

held at

Calvary Chapel

. Find out more

here

.

Wisconsin Rapids, WI

Sept 8
Join Eric Sunday morning at 9 and again at 10:30 as he covers two topics at The Evangelical Free Church in W.R. Call

(715) 423-9180 for more information.

Future Speaking Opportunities

Eric is accepting invitations for meetings on select dates throughout the rest of 2013 and 2014 across North America.

Click Here or call 214-289-5244 to schedule Eric for your church!



Donate







Featured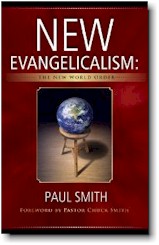 "New Evangelicalism:

The New World Order"

by Paul Smith



Like cascading dominoes, the intentional departure from believing the Bible is inerrant has plunged the church of the 21st century down the treacherous slippery slope of accommodation and compromise.


* Why have so many evangelicals identified themselves as new evangelicals?

* What is the relationship between Fuller Seminary, the Purpose Driven Church, and the Emergent Church Movement?

* How is the Emergent Church push for globalization harmonizing with the new world order in these prophetic last days?

Addressing these and many more questions with riveting case studies coupled with staggering and sobering documentation, the author unfolds the shocking progression of ideas that were birthed in a nest of aberrant church beliefs.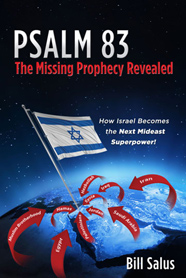 "Psalm 83: The Missing Prophecy Revealed"
by Bill Salus

An ancient prophecy written over 3000 years ago reveals that the Arab states and terrorist populations, which presently share common borders with Israel, will soon confederate in order to wipe Israel off of the map. These enemies of Israel are depicted on the red arrows upon the book cover image, and their mandate is clear:



They have said, "Come, and let us cut them off from being a nation, That the name of Israel may be remembered no more." (Psalm 83:4).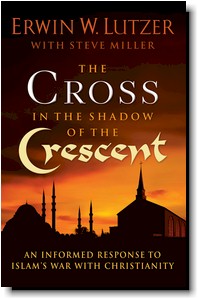 The Cross in the Shadow of the Crescent

by Dr. Erwin Lutzer
Islam is on the rise all over the West, including America. In this compelling new book, bestselling author Erwin Lutzer urges Christians to see this as both an opportunity to share the gospel and a reason for concern.

We have now reached a tipping point--the spread of Islam is rapidly altering the way we live. These changes are cause for alarm, for they endanger our freedoms of speech and religion.
Order & More Info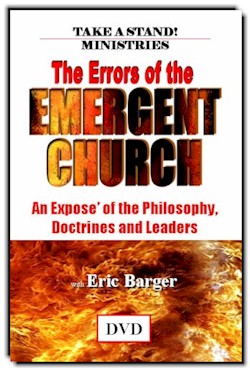 Emergent philosophy has invaded nearly every once-safe denomination. In this seminar DVD, Eric defines Emergent thinking and terms, concisely exposing the leaders and errors of the Emergent Church.
See All Products
Visit and Subscribe to Our Channel

This weekend
(August 10-11)
Mormonism: Saving America When it Hangs by a Thread Jan Markell and her co-hosts Eric Barger and Jill Martin Rische discuss many angles of Mormonism. They are joined by former Mormon, Pastor Paul Sheldon. They tackle Glenn Beck's recent "Man in the Moon" extravaganza in Salt Lake City which was a combination of patriotism on display with Mormon trappings. At the heart of Mormon theology is the fact that Mormonism will some day save America when it's Constitution and the very existence of the country hangs by a thread. Sheldon gives his story of exiting Mormonism even though he taught at the lay seminary level. Mormonism is riding in on the coattails of high-profile men, something they have never had before. Beck is clearly their first Mormon televangelist, falsely claiming to be a sincere Bible believing Christian. Many items referred to on air can be found in Olive Tree's online category, "As Heard on the Radio" here.
Listen Here.
Last Weekend
(August 3-4)
Deliver Us From Evil
Jan Markell and her co-host Eric Barger consider the massive invasion of privacy going on with guest Gary Kah who has been warning of this for 25 years. Never has the biblical appeal to "deliver us from evil" been so imperative. The monstrous surveillance effort happening today is prepping the world for the Antichrist and the radio team discusses that. Then Jan and David Fiorazzo, author of Eradicate: Blotting God Out in America, consider the Texas abortion battle with opponents crying "hail Satan" and "God is dead." These are dark times but "the light of the world" remains alive and well and we are His representatives. Find Fiorazzo's book here.
Listen Here.
Don't Forget - October 5 !!!



You can mail your contribution to:
Take A Stand! Ministries
PO Box 279
Spanaway, WA 98387
* All gifts to Take A Stand! Ministries are tax deductible according to the laws of the United States
______________________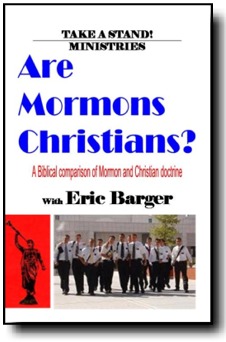 NEW DVD Teaching from Eric Barger!


Are Mormons Christians?

A Biblical Comparison of Mormon and Christian Doctrine

Drawing from 30 years of research and experience, this is Eric Barger's first DVD presentation on Mormonism. In it, Eric carefully documents and exposes the flaws that forever separate Mormonism from authentic, biblical Christianity.


Our Price: $16 (US)
Click Here for more info and to order



Bring Eric to Your Church or Community in 2013-14

Introducing Eric Barger & Take A Stand! Ministries

If you or your church are interested in hosting Eric's cutting-edge "Take A Stand! Conference" please contact us immediately. Email here or call 214-289-5244.

-------------------------

_______________________
SPECIAL OFFER!




Want an assortment of Eric's teachings to share with others or enjoy again and again?

Order our
One of Everything Special!




Includes:



- 20 of Eric's full-length seminar DVDs
- 10 CD messages by Eric
- 5 Books

$250

(a $449 value)

Great for home use, Christian and home school study, Bible studies, small groups, Sunday School, church libraries and anyone just wanting a collection of Eric's DVDs, his most current Books plus others and an assortment of his teaching CDs.

Order online

or call 214-289-5244

You may also mail your request to:

Take A Stand! Ministries

PO Box 279 - Spanaway, WA 98387