Linking Women in Leadership
Empowering ministry women to fulfill their essential and unique purpose.

General Council
| August 4-7
Events for ELEMENT women include:

Her Green Room
(Pastor's Wives)
Tuesday, 8/4, 2:00 - 4:00 pm


Network for Women In Ministry Reception
(Credentialed Women)
Wednesday, 8/5, 7:00 pm
Connect with others in the Potomac Ministry Network as we prayer for network churches and ministries and events.

VirtualPrayerCircles.

Subscribe to Virtual Prayer Circles so you can receive updates directly to your email.

The most important thing you will do in 2015...
Johnese Burtram, editor


As I wrestled over the past few months to complete this edition of The Element Connection, I had moments when I despaired of ever seeing the finished manuscript. My schedule has been hijacked numerous times and the Connection just kept falling off my plate. To say the least, I found myself frustrated often since February when submissions were due. However, I can see the significance of this Connection arriving in your inbox at this time.
In December I wrote "The most important thing you will do in 2015 is pray." Today I say, "If ever we need to pray, it is today." Let you summer prayers be as HOT as the summer weather.
I am grateful to bring you the wonderful experiences and insights of your ELEMENT sisters. I hope you will be challenged, blessed and encouraged. Many thanks to all of you who submitted articles and for your patience to see them finally in print. You are my favorite and much loved ministry sisters.
Prayer - as ancient as the Garden, timeless, revered, holy activity of religion. From the highly structured and regimented to the spontaneous expression of the soul, the devout embrace prayer.
For Christians prayer is communication in what we view as a relationship, not a religion. Because communication is the soil in which relationships develop, we rightly understand prayer as essential to Christian faith. Christian prayer is rooted deep in our connection to and our obedience of God.
Keep reading...
A German Chocolate Cake and Other Small Miracles
Chaplain Ruth Pabon


I know God can do miraculous things. He has shown me many great miracles of financial and spiritual blessings. Sometimes the small ones can get lost in the mix. Here are a few of those small prayers answered.
Keep reading...
Ruth Pabon
, an ordained minister, works full time with the elderly. She is on the ethics, pastoral, and diversity committees with the health system she works with. She is also an adjunct professor at Bethel College in Hampton, Va. Her husband is pastor to the Spanish congregation at Williamsburg Assembly of God and works part-time. They have one adult son who plays piano at a local church.
The Big Blue Van

Denise Ouellette



We had one of those old station wagons. The rust was the only thing holding it together. Once the luggage rack fell off as I drove down the highway. Now, however, the driveway was empty as the old car was once again in the shop for repair. Keep reading...
Denise Ouellette
,
a licensed Potomac Ministry Network minister of the Assembly of God, is a frequent contributor to The ELEMENT Connection (formerly WIM Connection.) She and her husband of over 28 years have 5 daughters and 8 grand children. She serves as Missions director for her church, Lighthouse Worship Center in Gloucester, Virginia. She runs her own bookkeeping business and writes plays and skits most of which are produced at her church. She is on the Board of Directors of two non-profit African mission organizations: Africa Harvest Mission and Friends of TOUCH.
Soul Rest in Communing Prayer

Heather Rogero


Seasons of life, sacred rhythms if we hear the silence of the rest between the stanzas...
... We walk in His grace through stages of spiritual formation as the communion of prayer develops in our lives. We begin with supplication. Then listening brings new revelation of hearing and discerning God's voice. As we mature in our faith,
we enter into intercession on behalf of others; prayer both intellectually and through the Spirit, allowing us to grow in compassion. Supplication and intercession, both communication prayer, begins as a monologue and moves to become a dialogue as we begin to listen to God. Keep reading...
Heather Rogero

is a wife, mother of three, mentor, and ordained minister in Arlington, Virginia. She holds a She also holds a BA in Church Ministries from SAGU and a MA in Biblical Literature. She met her husband in seminary and began courting as they translated the book of Ruth for Hebrew class. She is currently pursing post MA certification in Spiritual Direction. Serving alongside her husband and singly over the past 20 years, she has served in various ministry positions including pastoring, teaching, and women's ministries including a season of traveling full time, speaking at retreats through founding Intrinsic Beauty Ministries in the 90's. Her desire is to encourage others in greater intimacy with God and soul nourishment through spiritual disciplines. Being on the special needs parenting journey, she has embraced quiet communion prayer

.
The Song of Africa: to hear, to be fully present, to pray

Angela Donadio. Journal Entry - Friday, February 13


I woke up early on the last morning in glorious Ruaha, the sun rising over the thatched roof of my banda. I breathed in Africa, this intoxicating continent I admire, explore with profound curiosity, grieve over and deeply love. Keep reading...
Angela Donadio's
passion is motivating others to "Make Your Life Matter No Matter What." Her ministry draws from years of leading worship and teaching God's Word. Her weekly devotional blog, "The M & M's of Life", encourages readers to make their life extraordinary and make it count. As the founder of "Voice of the Voiceless," she champions the plight of deprived pastor's wives and rural children through her mission trips to Africa.

An Answered Prayer

Donna Bryant


As a mom nothing is harder than watching your child suffer and not being able to do anything about it. Keep reading...
Donna Bryant
currently serves in ministry along with her husband at Full Gospel Worship Center in Newport News, VA. She has been married for 17 years and is the mother of two children. She and her husband have been in full-time ministry for the past 10 years. She is a graduate of World Harvest Bible College and Bethlehem Christian University. It is her great desire to see people come to know the saving grace of Jesus and grow in their faith.
Breathe a Prayer

Heidi Houston


One Sunday morning this past January, my husband, Jason, wasn't well, so I was taking my three little girls (ages 2, 4 and 6) to church by myself. At 8:20, I hustled the girls into the car and began my trip. I pulled out of my driveway and made a right, then tried to make a left in the intersection. My car turned partially and I headed at an angle into the curb, hitting reinforced steel, then slamming sideways into the curb. My car shot to the middle of the road, heading up the hill. Keep reading..
Heidi Houston
is a wife and mother to a gaggle of girls - three to be exact - who works full time. Her passions are God, her family, and expressing her love for both. Her favorite place to be is in Choir, where she worships her Lord and Savior while her children are being tenderly taught about Jesus. In her spare time (yes, this does exist), she reads copious books, and occasionally writes what the Lord has placed on her heart.
Prayer

Kathy Marsh


Sometimes prayer is boldly stepping out into the black, unknown space with no hesitation; ready to jump simply because God says jump. Then at times it is laboring, head in hands, frozen and afraid I wish I could always pray with great faith and assurance that the Lord always knows best He does always know best, but God wants us to learn to trust Him even in fear and doubt; to learn how to trust first and lay down fear and doubt The enemy always brings doubt, because that is who he is, a liar and an intimidator But when we don't see a way, there is our Father He always has been; always will be. Keep reading..
Kathy Marsh
is the wife and ministry partner of Pastor Don Marsh. She and her husband pastor at Ohio Valley Christian Center in Wheeling, WV. Kathy has her Bachelor's degree in Special and Elementary Education and homeschooled all four of their daughters. Besides pastoral care with her husband, she is a worshiper and is active in leading music and worship, teaching the word, and mentoring women. She loves seeing others find the joy of fulfilling their place and ministry in the body of Christ.
The Power of a Praying Church

Debbie Przybyoski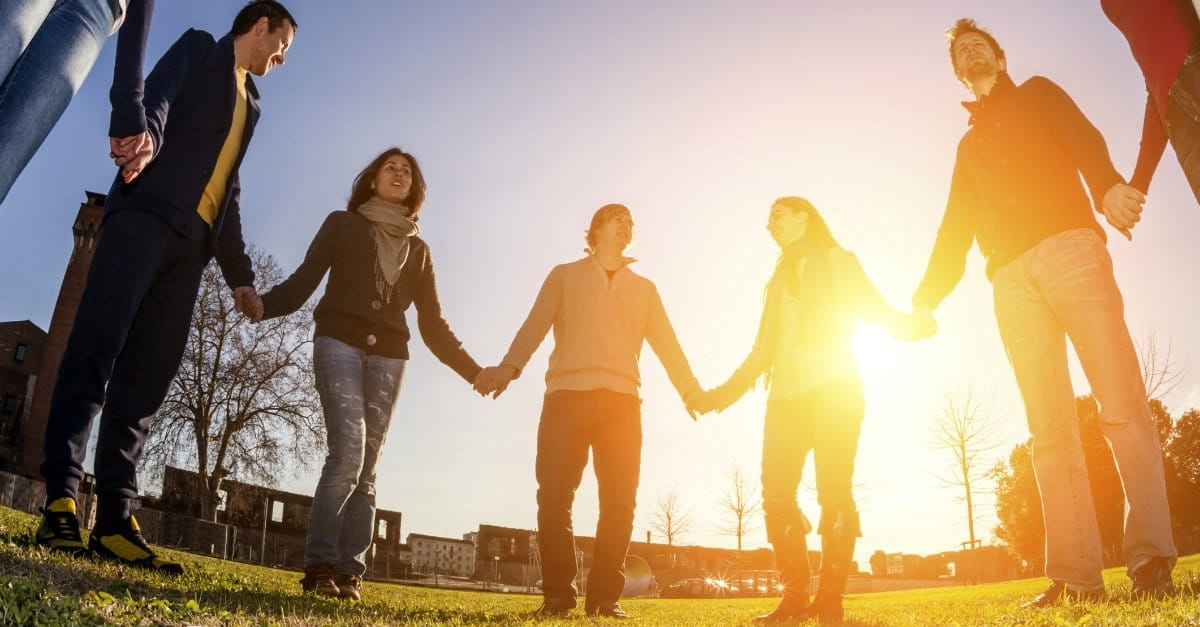 The life of the church is the highest life, and its office is to pray. Its prayer life is the highest life, the most fragrant, the most conspicuous. When God's house on the earth is a house of prayer, then God's house in heaven is busy and powerful in its plans and movements. 'For mine house shall be called an house of prayer for all people' (Isaiah 56:7), says our God. Then, His earthly armies are clothed with the triumphs and spoils of victory, and His enemies are defeated on every hand... The very life and prosperity of God's cause - even its very existence - depend on prayer. And the advance and triumph of His cause depend on one thing: that we ask of Him.
E. M. Bounds


There is supernatural power released when the Church in the city prays.
What is needed in the worldwide Church at this hour is a unified, praying Church.
Keep reading...
Praying the Scriptures for the Unreached

Eva Bridges



The Word of the Lord truly is living and active. Hebrews 4:12
I live among thousands of people who have never once heard the truth of Jesus, so much of my response to scripture is interceding for my neighbors. Oftentimes I am led to pray for Muslims with every verse in a passage. I hope this example provides inspiration for you to pray for those who have little or no access to the Gospel.
Keep reading...
Praying for Your Prodigal

Dr. Ray Pritchard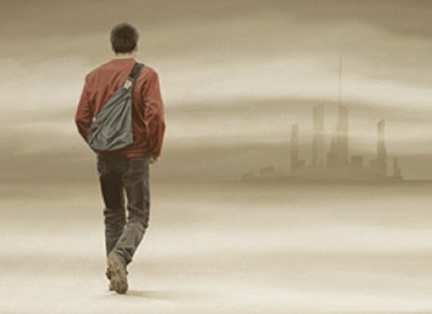 I received an email with a heartrending question:
I have a daughter that I don't believe is saved. I pray for her but often times I can't. I suppose that I'm angry she isn't responding and feel incapable of helping her. What can I pray for on a daily basis so that she will come to Christ? At times I feel such sorrow, thinking she might go to hell.
Keep reading...
Growing a Praying Family


How to tend to your child's budding faith
Susan Sorensen


P
rayer is one of the most precious and sacred of all Christian disciplines. It is our way of sharing our hearts with our Creator. But there are many evenings at my house when our prayers are anything but sacred. Take our dinner prayers: Our 7-year-old tests his grip strength on my hand, our 4-year-old sneaks food. Inevitably, we end up with a case of the giggles. Keep reading...
A Marriage On Its Knees

I've discovered the best way to fight for our relationship-prayer

Stacy Voss

Not long after I got married, I formed a group for women to get together to pray for our husbands. I knew the statistics, the threats against marriages today. I didn't want mine to become one of the statistics. Keep reading...
40 Powerful Blessings to Pray Over Your Marriage

Debbie McDaniel in
The Praying Woman

Marriage is a gift from God. Yet often, the greatest gifts in life are not always cherished the way they should be.
Keep reading...
Getting Brutally Honest with God

The psalms of lament invite us to voice our frustrations - and provide a reason to hope

Tremper Longman III


I remember hitting my forehead over and over on the glass door of the shower. My mentor and dear friend, Ray Dillard, had just died at age 49. He had trained me in seminary, encouraged me to go to graduate school, and eventually hired me to teach Old Testament alongside him. Besides the loss, his death meant that my already heavy workload would double, as I would need to teach his classes in addition to my own. This increased responsibility came at a bad time: my teenage sons were acting up at school and needed my attention. To say I felt sad and stressed was not even half of it. Keep reading...
The Art of Prayer

Ryan Duncan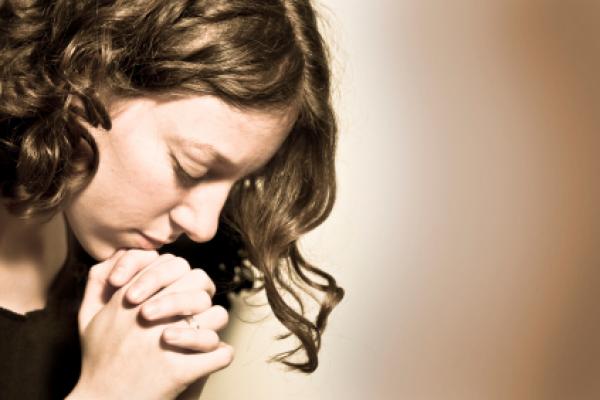 Like most children, I learned how to pray at the dinner table. I would fold my hands, close my eyes, and furrow my brow with concentration as my father asked God to bless our food.
So what is the right way to pray? Is there even such a thing as a right way? Keep reading...
9 Things You Should Know About Prayer in the Bible

Joe Carter


Do you know how many prayers are mentioned in the Bible (and how many were answered)? Here's the answer to that question and other things you should know about the prayer in the Bible. Keep reading...
Pray With Me

Sandy Anderson


"Lord You are my strength and my shield, my heart trusts in You and I am helped: therefore my heart greatly rejoices; and with my song will I praise You." Psalm 28:7
Would you join me in praying this declaration of love to the One who knows us best and yet still loves us most?
Lord You alone give me the strength that I need to do all that You ask of me. I am weak and at times I feel so weary and discouraged that I want to hide...but Your strength gives me the power I need to fulfill the plan that Your generous heart prepared when You created me.
Keep reading...
Sandy Anderson, born and raised in Ohio, has been happily married to her husband Lee for 32 years. She has a passionate desire for individuals to understand the Father's unconditional love, to discover and walk out their unique gifting, and for them to each experience an unequaled passion for Jesus Christ. She has over 30 years of ministry experience and is a licensed with the Potomac Ministry Network. She is active in leadership, service, small groups, and currently serves as the Connections Pastor at her church. She enjoys writing in her blog and has been published in various devotional ministries. In her spare time she loves to read and spend time with family and friends.
Effective Prayer

Carla Bradford


Prayer is such a critically important aspect of our spiritual life. Through prayer, communicating with the Living Word of God, Jesus, we edify our spirits. In prayer, He speaks to us with needed direction, correction, or encouragement. Most importantly, we communicate with Him because He is Worthy. Keep reading...
Carla Bradford sums up her life story in the verse He who the Sons sets free is free indeed. (John 8:36) From a very dysfunctional house, she has come to minister with her husband, Richard, on the Eastern Shore of Virginia in their second church plant, HIS Way Fellowship. Their legacy of 50 years of marriage is two sons and a daughter, and five grandchildren. She rejoices that all her children love and serve the Lord and her grandchildren have always been raised in the Truth. We set a goal on our recent 50th anniversary to "keep on keeping on" serving Him together (in whatever capacity He affords) for another 25 years!
Prayer Is...

Maria Donnelly


Prayer means different things to different people. Unfortunately, many see it as asking God for stuff. But, it is so much more. If we understand and participate in, it is the lifeline to a genuine and vibrant relationship with God. Keep reading...
Maria Donnelly
, with a Master' degree in Instruction, has served over twenty years as an educator. As a Licensed Minister she has served as Bible Teacher, Christian Education Superintendent, Women's Ministries Leader and Children's Pastor. Raised in the inner city of Philadelphia, Maria understands the unique struggles the impoverished face and believes that the Spirit-filled teaching of God's Word will transform communities, towns and eventually the country. Maria and her husband, Tom, serve together at Five Rivers Assembly of God in Elkton, Maryland. They have three active teenaged sons.
Prayers to Ponder

from

Devotional Classics




edited by Richard J. Foster and James Bryon Smith

Harper San Francisco, 1993
And lovingly I pray to thee O' God, by your goodness give me yourself, for you are enough for me. Julian of Norwich, p. 71


Hold up the life of another before God, praying for...
Release from drowsiness

Quickening of inner health

Power to throw off a destructive habit

Restoration of free and vital relationship with fellows

Strength to resist temptation

Courage to continue against sharp opposition


Douglas V. Steere, p. 88
Father in Heaven! You have loved us first, help us never to forget that You are love so that this sure conviction might triumph in our hearts over the seduction of the world, over the inquietude of the soul, over the anxiety for the future, over the fright of the past, over the distress of the moment. But grant also that this conviction might discipline our soul so that our heart might remain faithful and sincere in the love which we bear to all those whom You have commanded us to love. Soren Kierkegaard, p. 107
From these moments of quietness let light go forth, and joy, and power that will remain with me through all hours of the day;
Keeping me chaste in thought:
Keeping me temperate and truthful in speech:
Keeping me faithful and diligent in my work:
Keeping me honorable and generous in my dealings with others:
Keeping me loyal to every hallowed memory of the past;
Keeping me mindful of my eternal destiny as a child of Yours.
Through Jesus Christ my Lord, Amen.
John Baillie, p. 127
The Streets Cry Out

Robert A. Horne
May 12th, 2015


Another day another life put down
It happens in every city and town
Mostly youth; Black and White blood shed
No matter the color their blood is red
Answers and peace can never be found
In an uncaring world where hate abounds
Government, money, and man's wisdom have all failed
As precious blood flows the raging violence continues to assail
Just when hope was slipping by
The streets of blood started to cry
"Call on Jesus the Prince of Peace from above
The answer to all the violence is His sweet love"
| | | |
| --- | --- | --- |
| | | |
From the ends of the earth I call to you, I call as my heart grows faint; lead me to the rock that is higher than I.
Psalm 61:2 (NIV)
In the day of my trouble I will call to you, for you will answer
me.
Psalm 86:7 (NIV)

Father, out of your honorable and glorious riches,
Strengthen your people;
Fill their souls with the Power of Your Spirit;
So that, through faith the anointed one will reside in their hearts.
May love be the rich soil where their lives take root.
May love be the bedrock where their lives are founded
so that, together, with all Your people, they will have the power to understand the love of the Anointed
- infinitely long, wide, high and deep - surpassing previous experience
God, may your fullness flood through their entire beings.
Ephesians 3:16 (The Voice)
Father -
May they know Your will and achieve the height and depth of spiritual wisdom and understanding.
May their lives be a credit to you Lord.
May they continue to delight You by doing every good work and growing in the true knowledge that comes from being close to You.
Strengthen them with Your infinite power, according to Your glorious might so that they will have everything they need to hold on and endure hardship patiently and joyfully.
Colossians 1:9 (The Voice)
The Spirit Helps Us Pray

by Robert L. Brandt and Zenas J. Bicket



Review by Maria Donnelly
The Spirit Helps Us Pray, A Biblical Theology of Prayer by Robert Brandt and Zenas Bicket (GPH) is a classic spirit-filled treatise on prayer. But don't let its first publication date-written over 40 years ago- make you think it's outdated. Au contraire: It is transforming and fresh! Its spirit-filled perspective and practical application of the subject will transform your own attitude toward prayer: Keep reading...
It ain't no jokin' matter, this battle we engage in prayer.

We're gonna' make it. We may not look like much, but we're gonna' make it. Well known and much loved Assemblies of God missionary statesman, Charles Greenaway made this statement famous. We are gonna make it and we will be presented to our Savior, glorious, without spot or wrinkle. However, Through many dangers, toils and snares, I have already come...
On the way, we encounter dangers, toils, and snares ... Tell us about the lessons learn through your dangers, toils, and snares. What has God taught you through difficult seasons? Share your victories AND your defeats, because we share these experience in common. Surely in all things God is at work.

Please submit your 300-500 word articles by September 11, 2015. We are also always looking for humor, poetry, book reviews, etc.


You are loved,



Johnese


Shine the light; defeat the dark