Upcoming Events





Women In Ministry Retreat | March 27-29


Potomac Park Retreat & Conference Center | Falling Waters, WV





WIM Luncheon at the Potomac Network Conference
May 6, 2014





love

I may be able to speak the languages of human beings and even of angels, but if I have no love, my speech is no more than a noisy gong or a clanging bell. I may have the gift of inspired preaching; I may have all knowledge and understand all secrets; I may have all the faith needed to move mountains - but if I have no love, I am nothing. I may give away everything I have, and even give up my body to be burned - but if I have no love, this does me no good.

The Apostle is pretty clear about this love thing. Without love, I am nothing.

Love is patient and kind; it is not jealous or conceited or proud; love is not ill-mannered or selfish or irritable; love does not keep a record of wrongs; love is not happy with evil, but is happy with the truth. Love never gives up; and its faith, hope, and patience never fail. Love is eternal.

The impeccable love spoken of in 1 Corinthians 13 belongs to an otherworldly realm. Love is eternal.

... these three remain: faith, hope, and love; and the greatest of these is love.

Our theme for Winter 2014 Quarter is the greatest of these is love. Thank you for sharing your love stories with us. I reached back to Winter 2009 (Everything's a Love Story) to reprint a couple of stories from that early edition. I hope you enjoy them.
Connect with others in the Potomac Ministry Network as we prayer for network churches and ministries and events.
Subscribe to Virtual Prayer Circles so you can receive updates directly to your email.
Treasure of a Father's Love

by Johnese Burtram
The whole being of any Christian is Faith and Love...Faith brings the man to God, love brings him to men.
Biography and Information

"I love you, Daddy"
"I love you, Johnese."
Those cherished words from my father come less frequently now. The progress of degradation mars my infrequent visits. Daddy lives in a nursing home, 1500 miles away from me.
I take his damp whiskered face in my hands and kiss him. We have always kissed hello and goodbye. He now depends on others for a shave. A constant leaking around his mouth leaves his face damp. He used to carry a handkerchief. Now he mistakes the afghan or the table cloth, whatever is near at hand, for a hankie.
The residents of West Wing wear bibs at meals and some cannot feed themselves. Daddy and his table mate, Loren, exchange jocular banter though neither will remember the meal.
But through all the haze of memory, I am loved. Daddy's obvious delight at my appearance reminds me of better times. Better times? Perhaps, but perhaps not. Daddy is in the moment. His smile beams. His eyes sparkle. He is happy. "Johnese." He recognizes his first born. Ever since the day I ventured out to conquer the world, I remember Daddy's vigorous welcome. "It's so good to see you, honey."
Though he connects with little around him, he seems to know I am only visiting.
"Do you have to leave?"
"Yes, Daddy, but I'll be back tomorrow." I'm so glad I have another day with him.
"I'm so glad you came to see me."
Though his world grows smaller, his love remains unaffected. At ninety-two the "I love yous" are numbered, but I hold close the treasure of his love.
To love someone means to see him as God intended him.
Fyodor Dostoyevsky
"I love you, Daddy."
Interview -
Becca Ketterling

Interview by Debbie Shank, WIM Connector
Speaker, Women's Luncheon
2014 Potomac Network Conference

Rebecca (Becca) Ketterling is passionate about leading and encouraging women to rise up and take their place as the women God has called them to be. Her vision is for women to realize their incredible value, potential and purpose and live it out beautifully for Christ. Proverbs 3:5-6 defines her ministry as she puts her trust in the Lord and allows Him to use her, despite her own fears, to lead the women of River Valley Church.
Together with her husband, Pastor Rob, lead pastor, they founded River Valley Church in 1995 River Valley has six campuses in Minnesota, one in Valencia, Spain and one in Swaziland, Africa. They live in Lakeville, Minnesota and have two sons, Connor & Logan, who are active in ministry and music.
Debbie: Tell us about your ministry history.
Becca: My husband, Rob, and I planted River Valley Church in 1995. The seven years previous to that we were in youth ministry. I went to a secular university and earned a BS degree in Accounting and then worked in the marketplace to support our family for the first 10 years of our church plant. I worked behind the scenes and supported my husband but never felt specifically called into ministry. Then in 2005, in Sydney, Australia at the Hillsong Conference, God put a call on my life as well. Six months later I quit my marketplace job and dove into women's ministry. I was totally overwhelmed with my new calling and didn't know what to do. I definitely just stepped out and started "doing it afraid." Now we have weekly Sisterhood life groups, quarterly Chick Nights, and an annual women's conference called Sparkle. I travel with Rob and serve on our Senior Leadership team as well. It's a joy to serve and lead our church alongside my husband.
Debbie: What has been significant in your ministry growth?
Becca: A lot of my growth has come from seeing how faithful God is when you step out and do His will. He always comes through when you ask Him for wisdom and He puts people around you to fulfill the vision.
Debbie: In what specific way has the proclaimed word impacted your life?
Becca: I've seen God's proclaimed word manifested in healing my son of autism, healing a bulging disc in my back and helping me through periods of anxiety & depression.
Debbie: What is your favorite portion of scripture and why?
Becca: Proverbs 3:5-6
Trust in the Lord with all your heart and lean not on your own understanding; in all your ways acknowledge him, and he will make your paths straight.
It reminds me that whatever I go through, I can trust him to be my guide.
Philippians 4:6-8
Do not be anxious about anything, but in every situation, by prayer and petition, with thanksgiving, present your requests to God. And the peace of God, which transcends all understanding, will guard your hearts and your minds in Christ Jesus.
Finally, brothers and sisters, whatever is true, whatever is noble, whatever is right, whatever is pure, whatever is lovely, whatever is admirable-if anything is excellent or praiseworthy-think about such thing.
These verses helped bring me out of a long struggle with anxiety.
Register for the Network Conference and the Women's Luncheon.
Connecting with the Sistah's
No Makeup Required

by Heather Bennett

A friend loves at all times, and a brother is born for adversity.
Prov. 17:17 (NIV)

A few years ago I spent a girls' weekend with four of my dearest friends from college. None of us knew when we met in welcoming life groups and dormitory hallways that 20 years and 17 children later we would be spending a blessed weekend together.

What a weekend it was! All the essentials of a relaxing weekend with girlfriends included: food, jammies, manicures, magazines, laughter and tears (just a few). We discussed children, marriage, and ministry. During our first evening together one word struck deep into my heart and changed the weekend for me. Authentic.

Keep reading...
Heather Bennett, licensed minister, currently serves as Early Childhood and Women's Ministries pastor at Chapel Springs Church in Bristow, VA She holds a degree in Biblical Studies from Vanguard University.
With a passion for in depth study of Scripture, she has taught Bible classes to various ages for nearly 20 years. She loves speaking to women's groups.
Married for 17 years, Heather, her husband Daniel, and their 15 year old daughter and 12 year old son live in Haymarket, VA.
by Ruth Pabon - Reprinted from the Potomac WIM Connection, First Quarter 2009

Do you remember the first time you felt your heart beat? I am not talking about the actual organ in your chest?

It was a moment you felt alive. You sensed that you were more than flesh and blood.

In kindergarten you learned how to cut hearts out of red construction paper, but there was no meaning until you caught the eyes of that curly headed boy on the playground. Beat. Beat.

In grade school, your name was turned in to be queen for the day and you didn't make it. Boy, what was that pain you felt so deep? Rejection.

In sixth grade, the most popular boy sends you a note. It reads, "I like you do you like me? Check yes or no?" YES! Why do I feel butterflies are in my stomach? Puppy love.
Keep reading...


Ruth Pabon, an ordained minister, works full time with the elderly. She is on the ethics, pastoral, and diversity committees with the health system she works with. She is also an adjunct professor at Bethel College in Hampton, Va. Her husband is pastor to the Spanish congregation at Williamsburg Assembly of God and works part-time. They have one adult son who plays piano at a local church.
Barbara Klein, a retired Assemblies of God missionary who served in Europe as a Bible teacher, earned a B.A. from the University of South Florida, a M.A. in Biblical Studies and a Master of Divinity from the Assemblies of God Theological Seminary.
From 1979 through 2009, she taught Bible and Biblical languages in Bible colleges and preached and taught adult classes in churches throughout Europe and Asia. She writes of her experiences and impressions of 13 countries in her book A Memoir Mosaic: The Europe of my Heart.
She is the author of the poetic devotionals Overflowing Wells, A Believer's Heart, and The Dreamer as well as Prosperous Paths: Meditations for a Spiritual Journey and A Memoir Mosaic: The Europe of my Heart. These books can be found at
www.overflowing-wells.com
and from amazon.com
.
by Barbara Klein

A great step is made
When we discover unconditional love
It drives out all fear
And sets our gaze on what's above
We find we don't need to be perfect
We just need to walk with Him
And allow Him to perfect us
And bring out what we have within
For indeed He has put within us
What will make all our dreams come true
With His love we can find it in our heart
And the live it out in what we do
Love, No Strings Attached

as told to Colleen Clark

Colleen Elizabeth Clark
grew up in a pastor's home and is now married to a pastor. She and her Bible College sweetheart have and daughter - who is a pastor's wife - and three grandchildren. In high school she was voted The Most Likely to Succeed. This is success Colleen says, "I love the ministry, I love people. I play the piano, accordion and organ." She has worked for the VA Administration and has taught in Christian School, Sunday School, Women's Ministries, and Girls Club. She is now back as pastor's wife in the church I started out as a small child with my dad being the pastor. "God has a wonderful sense of humor."

I worked at a local restaurant in town. One day, a well know local man entered, dressed in his work clothes. He became a regular who came every morning for coffee. Though I did not know him, he would sit at the counter and we would have small town chit chat. He continued to come in day after day and we developed a friend relationship. One morning, he walked in, silent, but, when I asked him how he was doing, he proceeded to tell me.
"My wife is in the local hospital, dying, will you go visit her?"
reprinted from the Potomac WIM Connection, First Quarter, 2009
Becky Kiraly Qualls

In 2002, after being single for nine years, Becky Kiraly felt God promise He would bring a special man into her life. In the three years it would take to see the promise fulfilled, she began to refer to him as her "God-man".

In the fall of 2003, as Becky believed God for His promise, Lowell Qualls lost his wife of 30 years to cancer. In March of 2005, Lowell's mom mentioned to him she felt the Lord was going to bring a new lady into his life ... soon. Later in July, Becky's pastor shared with her a similar insight - her "God-man" would soon be revealed.
Keep reading...

Married to Lowell Qualls in August, 2006, Becky now serves alongside her husband, who pastors The Bridge to Hope Assembly of God Church, Mechanicsville, VA.


Heidi Houston and her husband, Jason serve Trinity Assembly of God in Lutherville, MD as part of the congregation. They spent three years pastoring in Alaska and returned to the Baltimore area because of health reasons. She is part of the choir ministry. Mother of three little girls, she enjoys writing short children's stories, songs and poetry. I love the Lord with all of my heart.
Heidi Houston

In the last two years, I have gone through a particularly difficult situation which left me feeling God was missing. Gone. He just didn't care about me anymore. I praised through it, cried with all of my heart as I sang my songs of praise. I still knew He was God, I just didn't understand why my situation had been allowed. Where was my God, my hero? My heart, truly broken, I grew angry with God for his absence and his distance from others. Again and again, I came back to this scripture, For I am convinced that neither death nor life, neither angels nor demons, neither the present nor the future, nor any powers, neither height nor depth, nor anything else in all creation, will be able to separate us from the love of God that is in Christ Jesus our Lord. Romans 8:38-39, NIV. If nothing could separate me from him, why did it feel like He was gone? The truth is we can separate ourselves from the love of God. And that's just what I did.
Keep reading...
Loving Through Relationship

Angela Donadio

Girl Scout Samoa Cookies are my kryptonite, an irresistible combination of lethal ingredients, chocolate, caramel and toasted coconut. My thighs can testify to their yummy deliciousness. Just like these fabulous confections, fabulous friendships also have a unique blend of ingredients, love being the most important.


Created for relationship, we women thrive when our relationships are healthy and dynamic. Jesus modeled the value of relationships throughout His ministry. He set the bar high when it came to investing in others. He gave of Himself to the crowds, poured Himself into His disciples, and refreshed Himself through friendship. His ultimate relational supply line was with His Father, yet He didn't neglect or negate the significance of developing meaningful relationships with others. Keep reading...

Angela Donadio
,
ordained Assemblies of God minister, Mom to Gabrielle and Christian, has been the Worship Pastor at River of Life Worship Center in Fredericksburg, VA, where her husband Dale is Lead Pastor, for 17 years. In addition she now travels as a worship leader/artist, speaker, and advocate for missions projects in Africa.

Angela loves speaking from the word and sharing her personal testimony of God's faithfulness through 2 life-threatening health conditions. She has ministered in many churches and conferences across the US, Canada, Mexico and Africa.
Connecting with the Culture
Sex, Shame, and the Good Christian Girl
Hannah Nitz
Overcoming the lie that sex is just plain wrong
As my friend's wedding day approached, a group of us got together to celebrate with a pink and girly bachelorette party. I put on my high heels, slapped on some red lipstick, and ran out the door, looking forward to a night of laughs and pre-wedding nerves. We started with a beautiful dinner, ran all around the mall in a scavenger hunt for wedding night necessities, and ended up back at the maid of honor's house for some presents and games. All of the women were giving our friend wedding-night advice when one of the bridesmaids said, "I feel wrong doing this. I don't think we should be talking about sex." The atmosphere of the evening abruptly changed as this group was reminded that "good Christian girls don't talk about sex." It felt like something out of a movie, where the air was popped out of our balloons and the music came to a screeching halt.
http://www.todayschristianwoman.com/articles/2014/march/sex-shame-and-good-christian-girl.html
Living the Gospel - Out Loud




Marian V. Liataud

Evangelism may not be one of my spiritual gifts, but I'm still called to tell people about Jesus.
Many years ago I stumbled onto the quote widely attributed to Saint Francis of Assisi: "Preach the gospel at all times; when necessary, use words."
For a long time, I took refuge in (actually I hid behind) these words. If I could just focus on living in a God-honoring way, my actions would speak louder than any words I could use and souls would be won for Christ, I reasoned. One of the primary reasons I came to a saving faith was by the example I saw lived out in the lives of Christ-followers. They had something I wanted-I could see it in the way they lived.
A Single Advantage
Katelyn Beaty

I believe when it comes to work and marriage, we are at a unique moment for women in the West. As a single, working woman, I can say we find ourselves facing two truths: First, women have more opportunities to pursue work and a vocation outside the home than ever before. The Industrial Revolution, the acceptance of women into higher education, the waves of women's rights movements of the past century, and the birth control pill have all ushered women into mainstream society in unprecedented ways.


5 Reasons Why Christians Should See Noah in Theaters




Shawn McEvoy, Managing Editor, Crosswalk.com

Thursday, February 27, 2014

Just last week, we posted a blog titled "Will Evangelicals Watch the Noah Film?" on our sister site ReligionToday.com. Judging from some of the comments (ex.: "Of course we'll watch it. If we don't support these Christian films so money is made on them, we won't get any more"), we may have taken a little too much for granted that everyone is familiar with the controversies surrounding the film.
Connecting with Your Family
Sandwich Generation
More families caring for children and grandparents
Christina Quick
Dec. 12, 2010
When the eldest of Shelly Agrimson's six children left for college five years ago, the family home didn't become less crowded. The same day the teen moved out, Agrimson's ailing mother-in-law took up residence in the newly vacated bedroom. .... multigenerational living arrangements are increasingly common. Approximately 6.6 million U.S. households in 2009 included at least three generations of family members, according to the U.S. Census Bureau. That represents an increase of 30 percent since 2000.
Sherry Surratt


Is it possible to serve God when you can barely find time to take a shower?
When I was a young mom, I vividly remember how all-consuming mothering was. Being home with my children was exactly where God had placed me, yet at the same time I knew that he was calling me to more. But ministry outside of the home can feel . . . well, impossible to a mom who can barely find time to take a shower!
My friend Rachel, mom to eight-month-old daughter Reagan, puts it like this: "I haven't left the house since Monday. It's Thursday. Between working from home part-time, taking care of my teething baby, trying to keep my house semi-clean, and getting dinner on the table, I can hardly find time to sleep, let alone actively participate in church ministry. It's not what I want, but it seems to be the reality of my life right now."
http://www.todayschristianwoman.com/articles/2014/february/mommy-versus-ministry.html
Unconditional Love Is Not Enough

Jodi Murphy, Nesting Newbies
Friday, January 24, 2014

When my son was born, he was the first of his generation. My husband comes from a big family and I have a rather large extended family. When you come from a baby-obsessed group like ours, life is an endless supply of hugs, kisses, adoration and attention. My son could make a crowded room grow quiet in an instant with his happy chatter or little baby steps. He had a line-up of aunts, uncles, grandmas, grandpas and cousins waiting for their turn to hold him, play with him...and yes, even change him. And the flow of love never stopped, even when his sister and cousins came along.

At home, my husband and I gave him our attention and fostered his curiosities and interests. We practiced positive reinforcement and praise versus negative criticism as a way to change behaviors. He was showered with love and support, and yet as he began to grow, I witnessed how he struggled with insecurities, social anxieties, fears, and lack of confidence.

I was flummoxed..."Isn't love all you need?"
Appreciation Fans the Flame of Love

Pam Farrel, 52 Ways to Wow Your Husband
Monday, March 03, 2014

In our new book,
Red Hot Romance Tips for Women
, we look at the 26 traits, A to Z, that makes a wife more desirable to her husband. Because you are a wife who values love, or recognizes the significance of your man, you are looking for a few more creative ideas to fan the flame on love. You long to keep that spark and sizzle in your love life! In your heart is a desire to help your man feel like the luckiest, most blessed male on the face of the globe because he had to good sense to marry YOU!
http://www.crosswalk.com/family/marriage/relationships/appreciation-fans-the-flame-of-love.html
God Can Redeem Anything

Gwen Smith, www.GwenSmith.net

Monday, June 25, 2012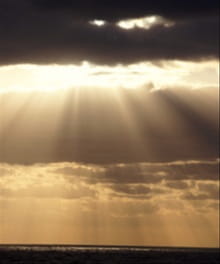 "You intended to harm me, but God intended it for good to accomplish what is now being done, the saving of many lives" (Genesis 50:20).
God is faithful. He can use all circumstances for His glory. Let's take a brief look at the life of Joseph (Genesis 37-50). Joseph was a man of integrity who did right in the eyes of the Lord, yet he faced hardship, betrayal, and temptation. As a young man, he was less than humble a few times with his ten older brothers. Okay. Straight up, he actually came across as a puffed up little braggart. His bragging fed the jealously of Joseph's brothers because he was clearly their father's favorite child. Now granted, Joseph threw gasoline on the fire of this jealousy when he bragged about the dreams God had given him, and may have deserved a good smack upside his head for being so insensitive, but imagine how he must have felt to be thrown into a cistern and sold into slavery by his very own brothers! It chills me to the bone. Through it all, however, "the Lord was with Joseph and he prospered" (Genesis 39:2).
http://www.crosswalk.com/church/worship/god-can-redeem-anything.html
Revival Passion: What it Looks Like


Debbie Przybylski, Intercessors Arise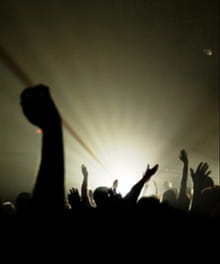 "Every significant outpouring of the Spirit seems to have been preceded by earnest, agonizing intercession, accompanied by a heartbrokenness and humiliation before God... Let no one pray for revival-let no one pray for a mighty baptism of power who is not prepared for deep heart-searchings and confession of sin in his personal life. Revival, in its beginnings, is a most humiliating experience. When one, like Isaiah, sees himself in the light of God's holiness he must inevitably cry, 'Woe is me!' Deep spiritual awakenings, whether in local churches or in whole countries, begin with desperate people." -Rick Joyner

There has never been a revival without passion. There is a deep heart-searching and desperation over personal sin and the sin of the people. The Welsh revival had these characteristics-a deep conviction of sin along with intercession and repentance. Many of us find it very hard to add prayer
meetings into our already busy schedules-but when a mighty revival is moving-all of this doesn't seem to matter.
Think About It
May the power of your love, Lord Christ, fiery and sweet as honey, so absorb our hearts as to withdraw them from all that is under heaven. Grant that we may be ready to die for love of your love, as you died for love of our love.

Francis of Assisi
Love is God's preservative. It surrounds our souls with a power greater than the power of the devil and the world around us. It keeps us balanced; it insulates us against the hostility that exists in our world. Love is the shelter of the Most High; it is the substance of the Place of Immunity.
Francis Frangipane
Ministries of Francis Frangipane
An ounce of love is worth a pound of knowledge.
John Wesley
Love... alone makes heavy burdens light and bears in equal balance things pleasing and displeasing. Love bears a heavy burden and does not feel it, and love makes bitter things tasteful and sweet.
Thomas a Kempis
Biography and Works
Love means to love that which is unlovable, or it is no virtue at all; forgiving means to pardon that which is unpardonable, or it is no virtue at all.
Gilbert Keith G. K. Chesterton
American Chesterton Society
I have found the paradox that if I love until it hurts, then there is no hurt, but only more love. Mother Teresa Informational Website
Connecting with Your Funny Bone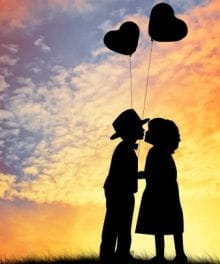 Kids Answer the Question, 'What Is Love?' Carey Kinsolving, Crosswalk.com Contributing Writer
Friday, February 14, 2014
What is Love?
"I think love is being kind, helpful and caring for others," says Patrick, 7. "I once showed love for my mom when I agreed to go to her favorite restaurant after I tasted their food."
Grandpa's Wisdom

Whether a man winds up with a nest egg, or a goose egg, depends a lot on the kind of chick he marries.
Trouble in marriage often starts when a man gets so busy earnin' his salt, that he forgets his sugar.
Too many couples marry for better, or for worse, but not for good.
When a man marries a woman, they become one; but the trouble starts when they try to decide which one.
The older we get, the fewer things seem worth waiting in line for.
Some people try to turn back their odometers. Not me, I want people to know "why" I look this way. I've traveled a long way and some of the roads weren't paved.
How old would you be if you didn't know how old you are?
http://www.crosswalk.com/resources/humor/gender-or-age/wisdom-from-grandpa-1357968.html
Modern Day Tribal Wisdom
Monday, November 21, 2005
The tribal wisdom of the Dakota Indians, passed on from generation to generation, says that when you discover that you are riding a dead horse, the best strategy is to dismount.
In modern education and expanded government, however, a whole range of far more advanced strategies are often employed, such as:
1. Buying a stronger whip.
3. Threatening the horse with termination.
4. Appointing a committee to study the horse.
5. Arranging to visit other countries to see how others ride dead horses.
6. Lowering the standards so that dead horses can be included.
7. Re-classifying the dead horse as "living-impaired."
8. Hiring outside contractors to ride the dead horse.
9. Harnessing several dead horses together to increase the speed.
10. Providing additional funding and/or training to increase the dead horse's performance.
11. Doing a productivity study to see if lighter riders would improve the dead horse's performance.
12. Declaring that as the dead horse does not have to be fed, it is less costly, carries lower overhead, and therefore contributes substantially more to the bottom line of the economy than do some other horses.
13. Rewriting the expected performance requirements for all horses.
14. Promoting the dead horse to a supervisory position.
15. As a last resort, sell it on Ebay.
In December we explored the theme of joy. The coming of the Savior is news of great joy.
In this issue you have shared your love stories. Love: the greatest of the three big three, faith, hope and love; the definition of the divine - God is love.
For the Spring 2014 quarter our theme is peace. Please share with us your peace stories - how you came to peace with God, or a time when you experienced the peace of God.
Submissions are due May 16, 2014, articles of 300-500 words, humor, poetry, book reviews, etc.

As always, I look forward to sharing your stories.
You are loved,

Johnese
Shine the light; defeat the dark