Upcoming Events





October 7-9 | Hyatt Regency Chesapeake Bay Resort Cambridge, MD







little things [2]

As summer winds down, I am finally getting to WIM Summer 2013 Connection, Part 2. What a busy summer! Hope all of you did take some time for vacation. Rest is as spiritual as prayer. If I remember correctly, it was the Almighty who designated one day in seven for rest. Take time to rest and rejuvenate.

From the iridescent sparkle of tiny scraps of ... whatever it is that glitter is made of... to a snake in the grass, Part 2 of Summer 2013 intrigues, entertains, and I hope challenges you to mind the little things.




VirtualPrayerCircles

is a place for prayer connection. Join us as we unite in prayer for Potomac Ministry Network events, churches and ministries.

Subscribe to Virtual Prayer Circles so you can receive updates directly to your email.



Jesus told his disciples ... they should always pray and not give up.
Luke 18:1

Connecting with the Sistah's
by Sandy Anderson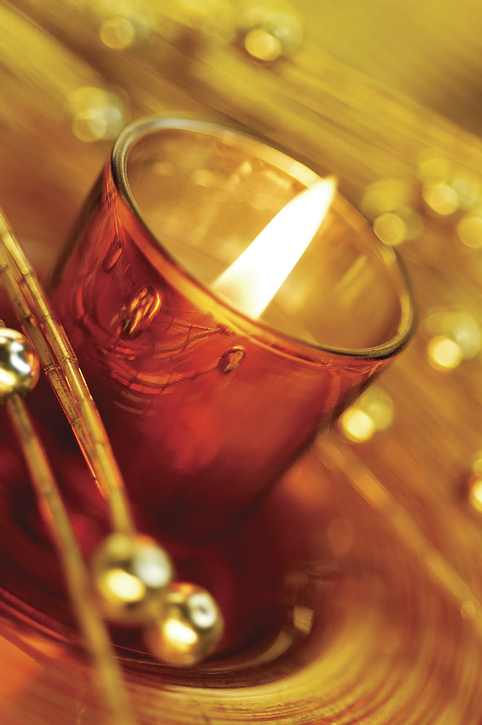 For Thou wilt light my candle, the LORD my God will enlighten my darkness. Psalm 18:28

A lesson on little that I learned in the dark.

It was day eight of no power after the hurricane. While doing my devotions, I came across Psalm 18:28. I've read my Bible through many times, but for some reason this passage didn't seem familiar. However, at that moment, anything to do with light had my full attention right then. Continue reading

Sandy Anderson lives near Richmond Virginia. Happily married to Lee for 30 years, they have two grown daughters, Lachelle and Janelle. She has a passionate desire for women to understand Papa God's unconditional love for them, to discover and walk out their unique giftings and for them to each experience an unequaled passion for Jesus Christ! Sandy is a Licensed Minister with the Assemblies of God in the Potomac District where she is active in leadership, service, small groups, women's ministry and currently serves as her church's Community Director. She also enjoys writing in her launched blog and is published in various online devotional ministries and in her spare time she loves to read and spend time with family and friends.
by Heidi Houston

Little eyes that look at me with total trust.
Little smiles that echo back, "I love you", or little grins when she yells, "Look at me!"
Little hand, holding tightly to mine as I help her down the stairs.
Little feet, dancing through life with me.
Little arms, holding on when she has a boo-boo.
Little tears waiting to be kissed away.
Little head, resting on my shoulder.
Little mind, ready to have good things sown into her.
Little heart, watching my every little move,
Reminding me that all of my little things are not nearly as important as hers.
She is my ultimate little thing.

Heidi Houston
lives in Lutherville, MD where she and her husband Jason are involved in the ministry of Trinity Assembly of God, Lutherville, MD. For three years, she and her husband pastored in Alaska. Due to health concerns, they returned to Potomac District. Heidi is part of my choir's awesome ministry. She is the mother of three little girls and enjoys writing short children's stories, songs and poetry.

I love the Lord with all of my heart. - Heidi
by Michelle Dixon

It's true. The little things matter. Hugs, laughter, small talk, even eye twinkles--those things are important.
I write this as Father's Day, 2013 bears down on us. I sit by the bedside of a father who is struggling to make sense of his world on the heels of three severe strokes. There are no more hugs. Laughter is a memory. Small talk is out of the question. The eyes are glassy, uncomprehending, no knowing twinkles at a shared joke or mutual understanding.
A month ago my father was fine and I was busy. I usually managed to squeeze in a phone call on my way home from work along with promises of future visits. The big things of life were consuming me and pushing all the fine little moments to the sidelines for later. For the past thirty days, however, I have miraculously found extra time to sleep in chairs in intensive care units and waiting rooms. Continue reading

Michelle Dixon lives in Lynchburg, VA with her husband, Mike. They are part of the Southern Section, PMN. She has been a public school teacher for 17 years and is currently teaching 4th graders--the happiest people on the planet.
One Daisy, One Promise and One True God
by Judy Young
I love daisies; they are my very favorite flowers. To me, they represent fresh new life and God's special promises just for me. I think I started loving daisies when we were new in ministry and pioneering Higher Ground Christian Retreat Center on the Blue Ridge Parkway in Virginia. We lived in a mobile home on the retreat center grounds and enjoyed the serenity and beauty of the mountains. Wild daisies bloomed everywhere. They dressed the beautiful landscape and made me feel God's love and promise as only nature can.
(Continue reading...)

Judy Young married to John A. Young for fifty years, is ordained with the General Council of the Assemblies of God and resides in the Potomac District. John and Judy were missionaries with A/G world missions from 1986 until 2010. Nineteen years of their missionary ministry was spent in Africa in eight different countries, seven years were in Nigeria, West Africa. After being evacuated from Liberia, West Africa due to civil war John and Judy served with U.S. Missions as state prison Chaplains for seven years. Then returned to the southern region of Africa for the last five years of their missionary ministry before retiring from missionary service in 2010.
In 2011, the Young's bought a 1780's home in Saluda, VA and opened Bethany Inn at Leafwood, Judy's lifelong dream of owning a historic home and having a bed and breakfast ministry. Judy enjoys speaking and sharing stories of God's faithfulness in Africa, in prison ministry, and in fulfilling dreams. The Young's have two married children and two grandsons. Judy's life is a testimony to God's faithfulness.
by Kristen Miller

One summer day, I was coming home from work. The weather was warm and the breeze was heavenly. As I approached my driveway, I saw my family awaiting my arrival on our front porch. I saw my husband with a golf club in his hand. Obvious excitement charged the air. Anxiously, they ran to my car to share the news...we had a snake in our bush. Immediately, my heart started to race, and then I saw it. There it was, about 4 feet long and about 2 inches thick. "John, you'd better get that snake out of here. And I mean it!" Continue reading

Wife of John Miller, lead pastor of Abundant Life Church in Stephens City, VA, Kristen Miller has enjoyed ministering together with her husband for the past 18 years. Life is busy but so full-filling being a wife, a mom of three beautiful kids, working full-time, and doing ministry. Kristen's passion is women. She leads "Lavish Sisterhood," a women's ministry in her community committed to seeing women recognize themselves as the daughters of God, bringing them encouragement and empowerment as they live out a lifestyle reflecting His love. Kristen also serves on the Potomac Women's Ministry team as the Women's Sectional Connector of the North East Section.
by Kay Zello

The incidental "little things"
while away my precious time;
Not a lasting, worthy moment spent
to mention in this rhyme.
A magazine diversion, a quickie game of pool,
an hour or so of TV when the kids came home from school.
Clothes still in the dryer, the supper table isn't set,
the kitchen floor is sticky, much to my soul's regret.
Where is my motivation...the discipline to do
the necessary jobs and tasks? I see a hidden clue...
The child in me escapes the chores with fishing pole in hand
headin' for the creek band to wiggle toes in sand.
Someday, perhaps, I'll grow up
and leave the child behind.
Meanwhile, "8"ball" in the corner, and if supper's late
my husband, he won't mind!
-Kay Zello, 1973

Kay Zello is an ordained minister with the Assemblies of God. A seasoned teacher and preacher of the Word, Kay served as associate pastor of New Life Worship Center in Capitol Heights, MD for 17 years, and Lake of the Woods Church in Locust Grove, VA for 4 years. She has been the featured speaker at conferences and retreats across America and in fifteen countries, including Pakistan, Poland, Lithuania, Greece, and South Africa. In the 1990s she and Bishop Varle Rollins of Living Water Worship Center, Odenton, MD traveled as Word an Song, ministering in churches, women's conferences and retreats. Married for 50 years, she and her husband Mike Zello, Sr. have served as missionaries with Global Teen Challenge. The Zellos began working with Teen Challenge in 1961, in Brooklyn, New York, under the founder and director, David Wilkerson. They are the parents of 4 children, 11 grandchildren, and 2 great grandchildren.
by Victoria Gillispie

A few years ago, as a birthday present to me, my husband Brian put a screened-in porch onto the back of the little cottage we call "home". I work over forty hours a week and some days I can't wait to get home, change out of my uniform into my comfy clothes, and sit out on my porch listening to the birds and be reminded of how much I am loved, by our heavenly Father and by my family.
Continue reading...

Victoria Gillispie
married her college sweetheart, Brian, twenty-nine years 29 ago. She is a mother to three grown daughters and a grandmother to Todd who is four. Victoria serves as Worship Pastor at Life Church of Broadway in Broadway VA, where her husband is the Lead Pastor. Victoria also has her Masters in Criminal Justice and is a Supervisor for a security company, stationed at a site in Harrisonburg, VA.
Little Changes Add Up to Big Results!

by Jean Crabb

Fitness and improved health have become a passion for me.
As believers in Jesus we are admonished to take care of the temple (physical body) God has given us. (Don't you realize that your body is the temple of the Holy Spirit, who lives in you and was given to you by God? You do not belong to yourself. 1 Corinthians 6:19) I wasn't doing so well at that.
Continue reading...


Jean Crabb, a native Texan, married her high school sweetheart, Doug, and spent twenty years in the Toughest Job In The Navy - a Navy wife. Jean got the travel bug with their first duty station in Kenitra, Morocco. She has been to Morocco, Guam, Guantanamo Bay, Korea, the Philippines, and Hawaii. Her travels with Doug birthed in her a heart for missions, leading to building trips in Warsaw, Poland and Buenos Aires, Argentina. She is always ready to go.
Jean serves as Executive Administrative Assistant for Pastor Tom Conant at Christian Chapel Assembly of God in Virginia Beach where Doug also serves as Spiritual Life Pastor. Jean and Doug are on the worship team at Christian Chapel and lead the "50 and up Life Group." In addition to her responsibilities at Christian Chapel, Jean is a licensed ZumbaŽ Instructor and leads classes in the Virginia Beach area with a goal to make ladies physically and spiritually healthy.
Connecting with the Culture
Looking at a snapshot of our culture
Why Do So Many Women Show off Cleavage in Church?
by John UpChurch, senior Editor, BibleStudyTools.com
My wife brought up the topic as we drove by cornfields on the way home from church. "You just can't wear something like that on stage."
I knew exactly what she meant. During the worship set, one of the praise leaders wore a dress that covered about as much skin as a tight-fitting, low-cut swimsuit with a short skirt.
"When you dress like that," my wife added, "you take the focus off God and put it on you. You're undermining the whole reason we're there."
http://www.crosswalk.com/blogs/christian-trends/why-do-so-many-women-show-off-cleavage-in-church.html
Connecting with Your Family
Your Kids
Five Back to School Prayers for Kids and Grandkids
by Rebecca Barlow Jordan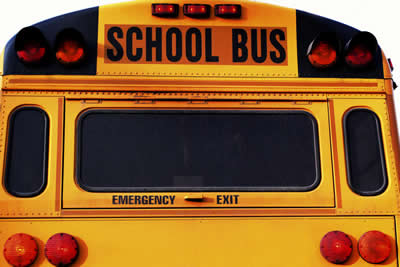 MOMS: How to be a Prayer Warrior for Your Kids
by Whitney Hopler, Crosswalk.com Contributing Writer
As a mom, you know how much your children rely on you in every aspect of your family's life. That knowledge can sometimes feel overwhelming, since there's only so much you can do even when you're giving your best effort to motherhood. Read more
Spiritual Formation

The Gospel is Offensive But You Don't Have to Be

.... As we attempt to live as Christians in this world we have a choice to make:
1) Walk on the cultural eggshells, fearing any whiff of being labeled intolerant

or

2) Faithfully, thoughtfully and winsomely walk, knowing that you may well be labeled strange or out of step.
Think About It
15 Reasons We Need Proverbs 13:17
by Nicki Koziarz
Integrity, let's bring it back. Irresponsible talk makes a real mess of things, but a reliable reporter is a healing presence. Proverbs 13:17

Random Quotes from Daily Christian Quotes that have caught my attention this summer.
Be absolutely certain that our Lord loves you, devotedly and individually, loves you just as you are. Accustom yourself to the wonderful thought that God loves you with a tenderness, a generosity, and an intimacy that surpasses all your dreams.
Henri de Tourville

If sinners be dammed, at least let them leap to Hell over our bodies. If they will perish, let them perish with our arms about their knees. Let no one GO there unwarned and unprayed for.
Charles Haddon Spurgeon

It is easy to identify an earthly monarch's trusted staff by their regalia. May it be just as easy to identify those who are trusted by the King of Kings. May our regalia of compassion, love and grace be the colors that mark each of us as one of His trusted servants.
Anonymous

You might ask, "Would it make any difference if I ...?" The answer is YES. Every action you choose to make - no matter how small - has a positive or negative effect on the world around you. Every action you choose not to make - no matter how small - has a positive or negative effect on the world around you. You hold the potential of being a catalyst for good or for evil today.
-Katherine Walden
Book Review
Book Review by Paula Jefferies
Girls with Swords
by Lisa Bevere
Waterbrook Press
We as women are a target in the spiritual battle in our world. In her book Girls With Swords, Lisa Bevere encourages today's Christian women to become warriors by picking up our cross (sword).
For fourteen chapters, Lisa describes how to become a warrior. One tip in this regard is to pay close attention to the small things. For example the unseen loyalty you showed to someone in your last season may very well protect you in your next season. True warriors are honorable.
Lisa explains to us how we were chosen to be warriors, then equipped and armed through the Word of God and our warrior King Jesus.
Using fencing facts and details about various swords we are shown how we are equipped with swords of words, which come with a warning: Death and life are in the power of your tongue. (Proverbs 18:21).
Other swords available to us are swords of harvest; swords of light; swords of song; swords of silence; and lastly, swords of forgiveness and restoration.
We are to become living swords, working in a darkened world to bring light and peace to those around us.
Lisa Bevere
Lisa Bevere is an international speaker, best-selling author and co-founder of Messenger International. In her transparent style, she shares God's Word with personal stories to help empower the lives of others. She is a wife to John Bevere, well known author and speaker, mother to four sons and grandmother to two little ones. Lisa brings fun and excitement to our hearts as well as a sound and solid way to grow in Christ and do God's work in the time we have left.
Do you feel like you're at the bottom of the heap? Your get up a go, got up and went - sometime ago. You're running low on faith and encouragement. Sometimes you just need is to focus on what God is doing. Because we do know that God is up to something.
The theme for the Fall WIM Connection is Windprints. The wind blows wherever it wants to. You can hear it, but you cannot see it or tell where it comes from or where it is going. You can, however, see the evidence of the wind. Windprints - evidence of the work of God in your world.
Tell us. What is the Spirit of God up to in your world?
I look forward to sharing your stories of how God is at work in your lives.
We overcome by the blood of the Lamb and word of our testimony.
Please submit your 300-500 word articles by September 30, 2013 (extension of original deadline.) We are also always looking for humor, poetry, book reviews, etc.
You are loved,

Johnese
Shine the light; defeat the dark