Upcoming Events


July 21 through 26 Potomac Park Retreat & Conference Center Falling Waters, WV




August 5 - 9 Orange County Convention Center,
Orlando, FL






October 7-9


Hyatt Regency Chesapeake Bay Resort


Cambridge, MD





little things

I love your little stories about little things. Again, we have so many submissions it will take two volumes to cover all of them. If your article is not included in Part 1, look for it in Part 2.

I so enjoy reading your stories. Your story is what Potomac Women in Ministry Connection is all about. Thank you for sharing your lives with your WIM sisters. Beginning with this issue, we are featuring a guest contributor. You will enjoy the article by Judy Rachels from the SoCal Network. Be watching for other guests in our coming issues.

Little Faith - Great Faith


When I began to think about little things, the first thing to come to my mind was Jesus' statement in Matthew 17. I tell you the truth, if you have faith as small as a mustard seed, you can say to this mountain, 'Move from here to there' and it will move. Nothing will be impossible for you.

At face value, the statement is puzzling. You would think a big challenge requires big faith. However, this comparison uses dramatic contrast to make a point. Jesus uses two Jewish colloquiums. Mountains - a metaphor for the impossible; the mustard seed - the smallest of seeds (Mark 4:31.)

Faith in God is so powerful and effective, only the small amount is needed to vanquish the most impossible of situations.

Are you facing a mountain? It is not the size of your faith or the immensity of the impossible situation. All you need is faith the size of a mustard seed in the God for whom nothing is impossible.

Jesus, himself said it. Nothing will be impossible for you. (Mathew 17:20b)

Guest Contributor


Judy Rachels is a woman with something to say and an engaging way of saying it! She believes that a renewed

mind and the indwelling of the Spirit are a "must" for wives and mothers. Judy shares insights gained from her experience as an ad

ministrator, public school teacher, Christian speaker, pastor's wife, mother, mother-in-law and

grandmother. She has her degree in Education from E

vangel College, and a master's degree in Leadership from Vanguard University.





Judy is married to Ray Rachels, former Superintendent of the Southern California District Council of the Assemblies of God.

Little Matters

by Judy Rachels


An ad for a general store in Loretta, WI, gives its location as: "Across from the phone booth." -

little

town.

A woman who moved to a farm just outside a little town, decided to check in with the police and fire departments in case she ever had an emergency. She dialed the number, a woman answered,

"Courthouse."

"May I have the police department?"

"He isn't here now." - little place.
(Continue reading ...)

VirtualPrayerCircles is a place for prayer connection. My hope is to encourage directed, focused prayer.

The original purpose is to encourage the Women in Ministry of the Potomac Ministry Network to partner in prayer for our ministers and ministries. While the original target audience is WIM of Potomac Ministry Network, I hope over the weeks and months to come, this network of prayer will expand well beyond these borders.

Jesus told his disciples ... they should always pray and not give up.
Luke 18:1

Connecting with the Sistah's
Little is Much When God is in It

by Brenda Adams

Society debates the question: Does size really matter? The majority of people have concluded: yes, size matters. The bigger-the better, the more-the merrier - we always want to "super-size" everything in our lives. (Continue reading ...)


Brenda Adams lives in Fredericksburg, VA. She is the wife of Frank Adams who is the Senior Pastor of First Assembly of God, Triangle. She is a writer and speaker with over forty years' experience in full time ministry. Brenda enjoys proclaiming the good news of Jesus and spending time with her three year old grandson Bennett.
by Sara Gordon

I don't think I'm alone in this, but as a woman, I'm always wondering "do they like me?" (no matter who they are). Sometimes it consumes me. Sometimes I'm so anxious about making a good impression when getting together with a person or group that I'd just rather not do it at all. And then there's the debriefing in the car on the way home: "Did I talk too much?" "Did I compliment their home enough?" "I wonder what they thought when I told that story..." (Continue reading ...)

Sara Gordon
is the wife of Worship/Arts Pastor, Ryan Gordon, at Abundant Life Church in Stephens City, VA. She is the stay-at-home mom of two little princesses. I love to write and if I had free time, I would read more.
The Parable of the "Little Weeds"

by Sharon Smith

As I was mowing my lawn a few weeks ago, I was marveling at how the various flowers in my garden are alive in colorful bloom. It's a wonder that flowers effortlessly blossom and look so beautiful together at just the right time of year. Their splendor puts a smile on your face.

(Continue reading...)

Sharon Smith, ordained with Potomac Ministry Network, has been serving the Lord through two main areas of ministry. She has held Sales & Marketing Management positions in the breast cancer imaging market for nearly 25 years. Sharon has also been involved with world mission activities since 1990, and She has been teaching short-term bachelor courses in theology at the Moscow Theological Institute throughout Russia over the past 12 years, and at the Sofia Pentecostal Bible Institute in Bulgaria for several years. In addition, she has been serving in Israel through many different kinds of short-term projects over the past 18 years. Sharon is life-long single and enjoys traveling, learning, exercise, and her 3 cats. She received her Doctor of Ministry (in Leadership) from the Assemblies of God Theological Seminary on May 4, 2013.
From Little Beginnings
by Joyce Bennett
I am the product of a little Assembly of God church in rural West Virginia. Lumber from my great-grandmother's farm was cut, hewed and fashioned into the building that would become Jakes
Run Assembly of God. That very same great-grandmother was the first deaconess at Jakes Run. My father sat on the deacon board there for over thirty years. (Continue reading...)

Joyce Bennett is a credentialed minister in the Assemblies of God and a pastor's wife. She is a licensed social worker for Monongalia County Schools in Morgantown, West Virginia. Joyce is also the West Virginia State Coordinator for Postpartum Support International and is a national trainer on Home Visiting. Her husband Rob pastors Jakes Run Assembly of God and she is the mother of two busy teens, Justin and Emily.
Little Flower - BIG Impression

by Rosemarie Cox

I love flowers, especially yellow roses. When Don surprises me by bringing home either one rose or a bouquet of yellow roses that is a BIG thing, yet in someone else's eyes it may be a just "little" thing.
I never know when he is going to surprise me with flowers, but it seems as though it is always on a day when I need it the most! After forty-five years of marriage he can read me pretty well and knows when that rose is going to really be the "little" thing he does for me that brightens my day.

Rose Marie and Don Cox began full-time ministry in 1969. They have pastored in Florida and Maryland. In 1984 she was integrally involved in the founding of Bethel Christian Academy, a ministry of Bethel Assembly of God Church, Savage, MD where they served as pastors for twenty-one years. Rose Marie served as principal of BCA for twelve years. Don now serves full time as Eastern Section Presbyter. It's been a journey of ups and downs but God has always been faithful.
Married for forty-five years, Don and Rose Marie have two children, five grandchildren and 2 step grandchildren. She loves being a grandmother who spoils the

grandchildren

to

Don's

dismay!
by Roberta Bonnici


Roberta Bonnici

is the mother of two and proud grandmother of 5-year-old Noah. Roberta, ordained with Potomac Ministry Network, holds an MA in Biblical Literature from Assemblies of God Theological Seminary. She is a Bible teacher, author and musician who serves as Associate Pastor with her husband Ben who is Pastor of Cedar Road Assemblies of God, Chesapeake, VA


An atom is too tiny

For the human eye to see,

Yet its power can determine

The whole earth's destiny.


A minute passes quickly
Into hours and days and years.
Yet upon each passing minute
Rest our hope and dreams and fears.



Man's life is short and fleeting,
Like the moonbeams on the sea.
Yet each thought and deed and motive
Will remain eternally.



A word or act of kindness
May seem small and void to man,
Yet the least becomes the greatest
In God's sure, unerring plan.


Looking for Small Windows of Opportunity

by Denise Ouellette

Often in our daily lives we find opportunities to pray. Sometimes these opportunities are brief, uneventful, maybe even boring and routine. We may not even see the result of our prayers. We just trust that God has heard and answered as we move on with our lives. Maybe you're in the Wal-Mart check out and see the cashier is struggling with a cold. You ask if you can pray for her and she responds with grateful eyes "Yes". Just a simple prayer for healing, a few minutes of your time - a little thing that can make a big impact. (Continue reading...)

Denise Ouellette
- Licensed minister of the Assembly of God. She and her husband have been married for over 26 years with 5 daughters and 8 grandchildren. She is the Missions director at our church, Lighthouse Worship Center in Gloucester, Virginia. She has a degree in Accounting and also writes plays and skits most of which are produced at her church. She serves on the Board of Directors of two non-profit mission organizations: 'Africa Harvest Mission' whose main emphasis is to evangelize Africa, and 'Friends of TOUCH' which provides funds to care for African children
.
Connecting with the Culture
How Should Christians Talk About Same-Sex Issues?
Jim Denison, Denison Forum on Truth and Culture
If you Google the word "gay," a multi-colored banner appears on your screen in support of Gay Pride Month. By contrast, Westboro Baptist Church thanked God for the DOMA ruling, claiming that it will hasten divine judgment. (One of their tweets ends, "Yay + Destruction!")
Let's construct a third lane on the highway, one that neither endorses sin nor condemns sinners. Our target audience is a person for whom biblical authority is not persuasive. This person is not a Christian, or does not believe that the Bible forbids same-sex behavior, or believes the Bible to be wrong on this issue. How can we speak the truth in love?
(read more...)
Statement of George O. Wood, General Superintendent of the Assemblies of God, Regarding United States Supreme Court Same-Sex Marriage Cases June 26, 2013
Click Here for Report
Posted by CrosswalkMovies on GodTube.com
Just how super is the new Superman reboot Man of Steel? Mild-mannered Crosswalk editors Stephen McGarvey and Shawn McEvoy compare notes on everything from Christian symbolism to father figures to the over-the-top action sequences.

Catch their review here.
Connecting with Your Family
Special Needs, Special Marriage


by Kelli Ra Anderson



Our children's challenges mean our marriage needs extra care, too.I looked in my rear-view mirror and quickly wiped the tears from my eyes. It was too late. The telltale puffy redness behind my sunglasses could not be erased. Breathing deeply, I opened the car door and walked through the familiar Davis Elementary School entrance, a near-daily experience in response to teachers' concerns about my two autism-spectrum sons.... Read more

Growing Together Spiritually
Your Kids
Keep Kids Safe This Summer
Help your kids stay safe and healthy while they enjoy summer fun! Teach them simple health tips at home and at play.
Kids like to dive into summer to relax, unwind, and have fun. Warm weather brings more opportunity to enjoy the outdoors. Here are some ways to stay safe while enjoying swimming, boating, hiking, biking, and more. Check out more tips at
Make Summer Safe for Kids.
...
Read more

Top 10 Healthy Summer Foods for Children

Can kids eat healthfully, yet still enjoy their favorite summer foods?
Ball games, cookouts, festivals. Summer is ripe with our children's favorite foods. Yet so many summer foods -- from BBQ turkey legs to ice cream and hot dogs -- are dietary disasters.

Can children eat healthy, yet still enjoy their favorite summer foods? Yes, they can have hamburgers, hot dogs, ice creamy treats, and desserts -- if you handle it right. ...Read more

Helping Your Teen Learn Selfless Living

One of the biggest challenges parents face is training teens to consider the needs of others over their own needs.
OK, let's be honest. One of the biggest challenges facing parents is training your teen to consider the needs of others over their own needs and desires; to serve instead of being served; to give instead of getting.
...
Read more
Combatting Cultural Influences
by Shawn Alyne Strannigan
When my children were toddlers, I installed childproof latches on all the cabinets and drawers within their grasp to keep them from ingesting dangerous substances. During the grade school years, I zealously guarded the shows they watched ("Teenage Mutant Ninja Turtles" was banned) to make sure they didn't pollute their young minds. ... Read more
Spiritual Formation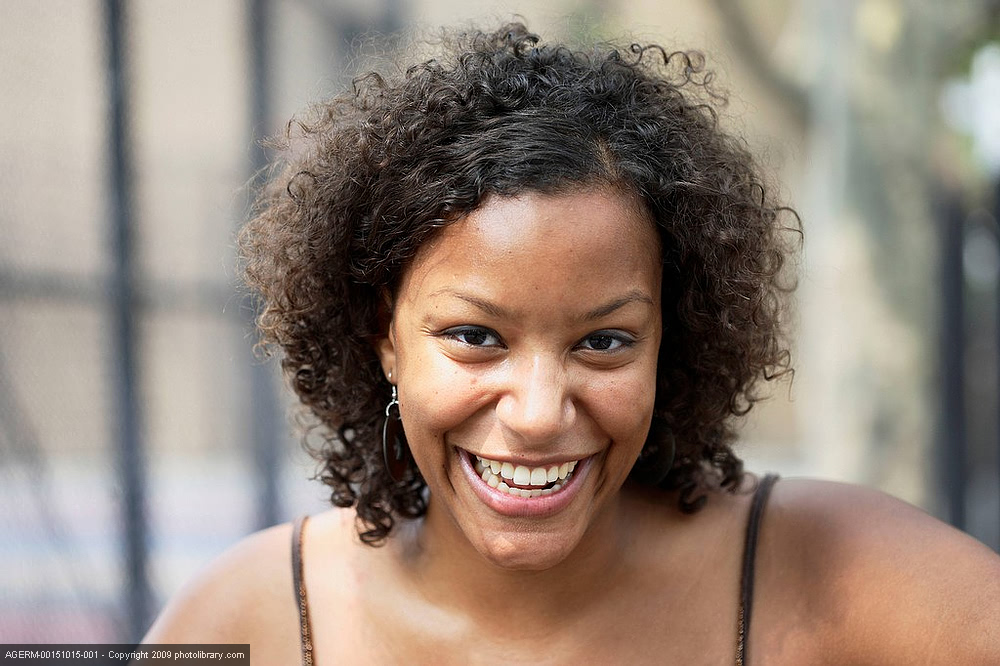 Five Ways to Handle Irrational Fear

Mind-crippling, spine-tingling, heart-stomping fear - we've all experienced it at one time or another. Fears of several varieties took hold of my heart early on as a young adult, but through the years God has brought amazing freedom....
Read more

How to Start Living to the Fullest
by
Whitney Hopler, Crosswalk.com Contributing Writer
Do you feel spiritually stuck? The sense that something is blocking you from experiencing the abundant life God wants you to live can be frustrating and discouraging. But the keys to creating a forward momentum in your life aren't hard to discover - they're each part of the Lord's Prayer that Jesus taught to His disciples.
...
Read more
Think About It
The beginning of anxiety is the end of faith, and the beginning of true faith is the end of anxiety.
-George Muller
Worry does not empty tomorrow of its sorrow; it empties today of its strength.
-Corrie Ten Boom
We often think of great faith as something that happens spontaneously so that we can be used for a miracle or healing. However, the greatest faith of all, and the most effective, is to live day by day trusting Him. It is trusting Him so much that we look at every problem as an opportunity to see His work in our life. It is not worrying, but rather trusting and abiding in the peace of God that will crush anything that Satan tries to do to us. If the Lord created the world out of chaos, He can easily deal with any problem that we have.
-Rick Joyner

I was regretting the past and fearing the future. Suddenly God was speaking: "My name is I am." I waited and God continued: "When you live in the past, with its mistakes and regrets, it is hard. I am not there. My name is not I was. When you live in the future, with its problems and fears, it is hard. I am not there. My name is not I will be. When you live in this moment, it is not hard. I am here. My name is I AM."
-Helen Mellincost
Books
Book Review by Linda Webb



Pulpits and Pink Lipstick

by Tabitha Caplinger
Tabitha Caplinger 's book, Pulpits and Pink Lipstick, is a compilation of 13 essays. Many of the essays reflect the perspective of a youth pastor's wife.
I was able to read this book in one setting because the essays were short and the material was so interesting. Even though some of the topics covered different aspects of youth ministry, I found myself, a lead pastor's wife and district WM director, able to relate to what she was saying.
I found Tabitha's writing candid and transparent which helped me realize "I'm not the only person out there with these experiences and feelings." I laughed; I cried, sometimes went "hmmmm" or said "Ouch!" It challenged me to see ministry from a different perspective and to be content in my "style."
She points out that working with "messy kids" can be so rewarding as you see what God can do in their lives when He is allowed to have Lordship. We all work with God's "messy kids", no matter what their age, so her writings help keep all that in perspective.
I would recommend this a s a great book for those just starting into ministry or for those who are unsure of the expectations of ministry. It would also be a good read for someone who has been in ministry for a while and wonder if they have made a difference or if ministry is worth the effort.
I believe Tabitha wrote this book with the intention of helping women in ministry enjoy being themselves, have a laugh or two about the craziness of ministry, and be the best we can be for Him. I love the way she ends the book: He is the only person you need to make happy and He doesn't care if you are wearing your favorite pantsuit or your ripped jeans. So...Whatever your position, or personal style, make Him happy. Whatever villains you may face, make Him happy. Whatever hats you can and can't wear, make Him happy. Whether you are leading or following, make Him happy. With your friends, students, and mini-mes (read the book; you'll understand), make Him happy. Until your heart beats in rhythm with His."
(Ordained at the 2013 Potomac Ministry Council, Tabitha Caplinger and her husband, Brian, serve as Youth Pastors of The Bridge Community Church in Warrenton, VA.)
Connecting with Your Funny Bone

Out of the Mouth of Babes
http://www.inspiredliving.com/kids/kid_pastor.htm
One summer evening during a violent thunderstorm a mother was tucking her small boy into bed. She was about to turn off the light when he asked with a tremor in his voice, "Mommy, will you sleep with me tonight?"

The mother smiled and gave him a reassuring hug. "I can't dear," she said. "I have to sleep in Daddy's room."

A long silence was broken at last by his shaky little voice. "The big sissy."

Finding one of her students making faces at others on the playground, Ms. Smith stopped to gently reprove the child. Smiling sweetly, the Sunday School teacher said, "Bobby, when I was a child, I was told that if I made ugly faces, it would freeze and I would stay like that."
Bobby looked up and replied, "Well, Ms. Smith, you can't say you weren't warned."

Dear Pastor Letters
http://www.inspiredliving.com/kids/kid_pastor.htm

Dear Pastor,
My father should be a minister. Every day he gives us a sermon about something.
-Robert, Age 11, Anderson
Dear Pastor,
My father says I should learn the Ten Commandments. But I don't think I want to because we have enough rules already in my house.
-Joshua, Age 10, South Pasadena

Beguiling Ideas about Science
The beguiling ideas about science quoted here were collected from essays, exams, and class room discussions; most were from fifth- and sixth-graders. They illustrate Mark Twain's contention that the "most interesting information comes from children, for they tell all they know and then stop."
One horsepower is the amount of energy it takes to drag a horse 500 feet in one second.


Many dead animals of the past changed to fossils, others preferred to be oil.


Some people can tell what time it is by looking at the sun. But I have never been able to make out the numbers.
Do you feel like you're looking up from the bottom of the heap? You're get up and go, got up and went - sometime ago. You're running low on faith and power. Sometimes focusing on what God is doing is just what you need to encourage your sagging spirit.

The theme for the Fall WIM Connection is Windprints. The wind blows wherever it wants to. You can hear it, but you cannot see it or tell where it comes from or where it is going. You can, however, see the evidence of the wind. Windprints - evidence of the work of God in your world.

Tell us. What is the Spirit of God up to in your world? I look forward to sharing your stories of how God is at work in your lives. We overcome by the blood of the Lamb and word of our testimony. Please submit your 300-500 word articles by September 13, 2013. We are also always looking for humor, poetry, book reviews, etc.


You are loved,

Johnese
Shine the light; defeat the dark