gifts

Special thanks to the December WIM Connection contributors. I love your real life stories. Your gifts touch the heart. All of you talk about the gift of family. Family is God's gift to us. Parents, siblings, and extended family members are connected to us by Divine design. God gave you your family with deliberate purpose. The same is true for your spiritual family. Paul says we are adopted into the family of God. We are chosen by Him and predestined to be adopted as His sons/daughters - Ephesians1:4-6. We, along with our spiritual brothers and sisters, have been born of the same Spirit; born into the eternal family of God. Family, both physical and spiritual, is a treasured gift. We are blessed.
My Mom is celebrating this Christmas with the original cast. She has firsthand knowledge of the complete script. I'm sure she delights in sharing the Season with Mary, Joseph, the shepherds, the wise men, and the angels. Most of all she knows the star, her savior Jesus, face to face.
I am reflecting on the gifts I received from my mother.
Faith in Jesus is number one. I never wondered about my mom's priorities. She passed on a vibrant faith in Jesus nourished by prayer and time in the Scriptures. Continue Reading
Connecting to the Sistah's
No Room in Your Heart


by Sandy Anderson

O that wondrous brilliant Christmas night
when the stars above were shining bright
Joseph looked at Mary; His beloved and betrothed;
he saw her tired countenance and wished for better roads
The journey had been long and the end was not in sight,
but on they kept on going, walking through the night
Finally and at last the city's lights came into view
but the closer they got to Bethlehem the crowds just grew and grew
There were carpenters and shepherds, tax collectors too
and none of them imagined what God was going to do
The strong but gentle donkey slowly plodded on
yet inn by inn by inn every room was gone
O where O where would this little King be born
there was no room for Him in the world He'd formed
The distracted busy people saw without care
that a tiny little babe would soon be there
No room, no room, no room in here
you must go somewhere else my dear
Imagine if they'd only known
the names their register could have shown
A carpenter and his almost bride
and the Lord she carried deep inside
O that blessed and glorious starry night
when the sky was filled with heavenly light
They praised the Lord in heaven on high
who had sent His Son to live and die
But as it was then, so it is still today
people are so busy they go upon their way
Christmas presents, light the tree, oh I do so hope it snows
but the Reason for the season few seem to really know
Have we made room for Papa's newborn King
or have we filled our lives with other things?

Sandy Anderson is a Licensed Minister with the Assemblies of God and is active in serving at a new church plant; Destination Church in Colonial Heights, Virginia. She has a passionate desire for women to understand Papa's unconditional love for them, to discover and walk out their unique giftings and for them to each experience an unequaled passion for Jesus Christ. . Sandy Anderson lives in Chester Virginia. She and her husband Lee of 29 years, have two grown daughters, Lachelle and Janelle. She enjoys writing and is published in various online devotional series and in her spare time she loves to read and spend time with family and friends
Dad's Christmas Gift


by Debby Clark

As I was growing up, my dad didn't share family stories, often stating to dig into the past would reveal unsavory discoveries. Dad wasn't talking. That changed with internet access and lonely days and nights as a widower. Dad became attracted to genealogy in his mid-80's.
Continue reading

Debby Clark
has worked alongside her husband Wade beginning day one of their marriage. Mother to four sons and one daughter, she was bookkeeper at their retail store. She works part time in accounting at an ammunitions plant. Debby stands beside her AG-ordained husband as they respond to his mid-life ministry call as church administrator, currently serving in Springfield, West Virginia. Debby is the grandmother to two.
The Extraordinary Gift


by Gina Lyon

The most extraordinary gift I have received was the gift of a "family" from God. Having grown up in a broken and disconnected Jewish household, I promised myself I would, one day, make up for my loss by being a devoted mom to my own children. My parents were so damaged I gave up my dream of reconciliation or healing, my dream of having a mom and dad. As many of us do, I underestimated God's grace and love. I didn't understand that, although my natural parents didn't have the ability to love me as a daughter, God had someone in the wings that could.
Continue reading

Gina Lyon,a Licensed Minister with Potomac Ministry Network, is active in women's and youth ministry at The Cause Church in Columbia, Maryland. She has a passion for teaching the word of God to women and currently co-teaches a women's Bible study for her church. She and her husband Steve recently celebrated 21 years of marriage and are blessed with two wonderful teenagers, Sarah and Andrew. She works fulltime in higher education and is an avid learner, currently working towards her Bachelor's degree in communications. She always enjoys spending time with her precious family and dear friends.
The Last Christmas Gift


by Denise Ouellette

I looked at the gnarled hands that held the gift and thought, "How can he even move his fingers with all that arthritis?" Those were not the hands I remember. The strong hands I remember held me when I was tired, smoothed my hair when I was afraid, tickled me when I needed attention, and even smacked my behind when I needed correction. Yet, when I looked into those sky blue eyes, even the cancer on the skin of his now bald head didn't keep me from recognizing the man I knew as father. My Christmas wish became a wish for more time and to record his legacy so that it will never be forgotten.
Continue reading

Denise Ouellette is licensed minister of the Potomac Ministry Network. My husband and I have been married for over 26 years and we have 5 daughters and 8 grand children. I am the Missions director at our church, Lighthouse Worship Center in Gloucester, Virginia. I have a degree in Accounting and run my own bookkeeping business. On the side I write plays and skits most of which are produced at my church. I am on the Board of Directors of two non-profit mission organizations: 'Africa Harvest Mission' whose main emphasis is to evangelize Africa, and 'Friends of TOUCH' which provides funds to care for African children.
Marriage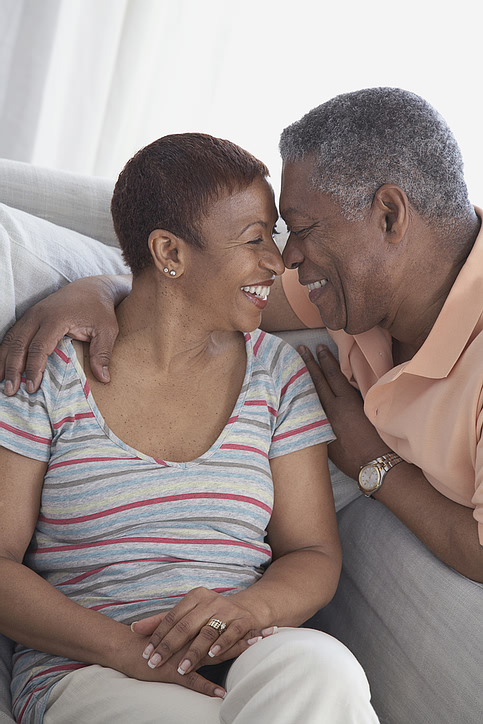 Having a Merry Christmas in Your Marriage
April Motl, Crosswalk.com Contributor, Wednesday, December 12, 2012
It's wild how the holidays can bring out such intense sides to our personality. Right after we gather around a table with

family

and friends to thank God for His blessings in our life, we gather to malls and store aisles to wrestle one-another like gladiators for deals. Our displays make the news and from one breath to the next we move from gratitude to greed. The hustle and bustle continues for another six weeks, stretching over Christmas and finally to New Years. Yup. It's a crazy time of year where, as a culture, we sacrifice to bless another one minute and indulge in almost every imaginable way the next.
http://www.crosswalk.com/family/marriage/engagement-newlyweds/having-a-merry-christmas-in-your-marriage.html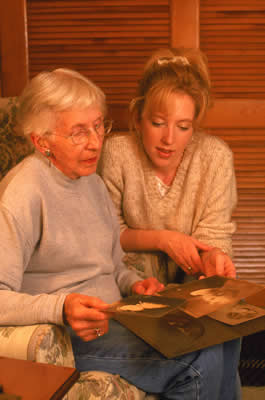 You Can Have Healthier Holiday Relationships with Your In-Laws
Some tips for planning and being together
by Jenny Schermerhorn


As this holiday season arrives, perhaps you long for healthy family relationships even more than the perfectly set table and crisply roasted turkey.
Extended-family relationships, especially those with our parents-in-law, often seem fraught with complications and challenges. We want things to go well; we long to honor our in-laws and celebrate the holidays with humor, joy, and intentionality ... but every year that issue or that person pops up and things go downhill quickly. Is this sounding familiar? Let's talk about some practical ways to create a healthier holiday for everyone involved.
http://www.todayschristianwoman.com/articles/2012/november/you-can-have-healthier-holiday-relationships.html
Family
Five of the Best Gifts You Can Give Your Children
by Rebecca Barlow Jordan, Friday, December 14, 2012

What parent doesn't want to give good gifts to their kids? But what kind of gifts should they choose? Here are five of the best gifts you can give your children:
http://www.crosswalk.com/family/parenting/kids/five-of-the-best-gifts-you-can-give-your-children.html

Christmas Creations
by Dawn Rizzoni
I can remember sitting in my Grandma's kitchen every Christmas, listening to holiday music and making a special keepsake that I still have today. I have carried on her traditions in my own family. Here are some easy Christmas treasures you can make with your children: http://www.todayschristianwoman.com/articles/2001/november/christmascreations.html
Your Mental Health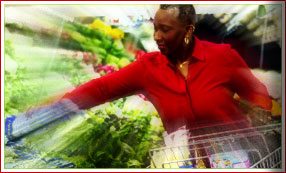 Ho! Ho! Ho! Help!
by Mary Southerland, Girlfriends in God, December 20, 2010

Friend to Friend
Are you ready for the holidays? For some people, that question spurs exciting thoughts of beautifully decorated tables filled with scrumptious meals, festive shopping trips, extended family time, brightly wrapped gifts under a tree ... the "Walton" kind of holiday. For others, the holiday season is a very difficult and dark time that is to be endured rather than enjoyed. According to the American Institute of Stress, more than 110 million Americans take medication for stress-related causes each week. During the holiday season, another one million people battle what experts refer to as the "holiday blues." I am very familiar with depression and the pain it holds and must constantly battle to stay out of that pit.


Holiday Depression: An Action Plan for Victory
by Chip Ingram, Saturday, December 7, 2002
Christmas may conjure up warm storybook memories for some of us, but for many, the holidays are likely to bring with them the unwieldy heaviness of depression. For those who have lost a loved one, suffered a broken relationship, experienced a painful childhood, or are simply lonely, this can be the most difficult time of the entire year.
Spiritual Formation

Encountering God in Advent
Overview
Life is busy. Chaotic. Taxing. Crammed with responsibilities. Jam-packed, too, with great things: family time, relationships, ministry opportunities. But now you've carved out some space and some time to experience Sabbath rest. Time to be alone. To breathe. To relax. It's just you . . . and God.
http://todayschristianwomanstore.com/engodinad.html


My Christmas Epiphany

Even in the routines of the holidays, Jesus reveals himself
by Elisa Morgan, M.Div.
Lists are made...

http://www.todayschristianwoman.com/articles/2000/november/18.96.html
Dietrich Bonhoeffer
What self-denial! What self-abasement! What self-emptying! He, whom no infinitudes can hold, is contained within infant's age, and infant's form. Can it be, that the great 'I AM THAT I AM' shrinks into our flesh?
Henry Law
... God descends to re-ascend. He comes down; down from the heights of absolute being into time and space, down into humanity ... down to the very roots and sea-bed of the Nature He has created. But He goes down to come up again and bring the ruined world up with Him. One has the picture of a strong man stooping lower and lower to get himself underneath some great complicated burden. He must stoop in order to lift, he must almost disappear under the load before he incredibly straightens his back and marches off with the whole mass swaying on his shoulders.
CS Lewis on the incarnation (Miracles Chapter 14) (Clive Staples) C. S. Lewis
Into The Wardrobe

Quotes from Daily Christian Quotes
Connecting with the Culture
Is the Culture at War with Christmas?
by Russell Moore Friday, December 14, 2012

Flipping through magazines on an airplane the other day, I found myself sighing with irritation. An advertisement for Budweiser was tagged with the headline, "Silent Nights are Overrated." A few minutes later, in a second magazine, I came across an ad for a high-end outdoor grill, which read: "Who says it's better to give than to receive?"
http://www.crosswalk.com/blogs/russellmoore/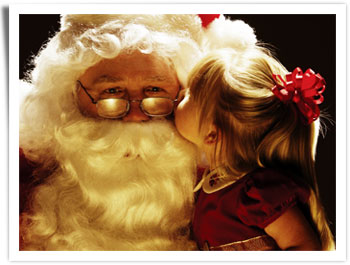 The Santa Question
How to separate fact from fiction- without ruining your kids' Christmas
by Richard Patterson, Jr.

Go to any mall this season and you'll hear "Santa Claus Is Coming to Town." It's music to children's ears, but after our first son was born, it became unwelcome noise to my wife and me. We wanted our family to celebrate Christmas for what it really is: Jesus' birthday.
http://www.todayschristianwoman.com/articles/1999/november/9g6040.html?paging=off
The Origin of the Christmas Tree
by Angie Mosteller, CelebratingHolidays.com, Monday, December 17, 2012
Though some scholars have attributed the origin of the Christmas tree to pagan celebrations, it is more likely that the modern Christmas tree has its beginning in Christian practices. No one will disagree that pagans have long "worshipped and served created things rather than the Creator" (

Romans 1:25

)...yes, even trees, and lighted trees were probably used in various pagan religious celebrations throughout history. However, there is no evidence linking such pagan rituals to the Christmas tree.
http://www.crosswalk.com/special-coverage/christmas-and-advent/the-origin-of-the-christmas-tree.html
Reviews
The Hobbit: An Unexpected Journey
Tolkien's classic quest is interpreted through the wider lens of his full Middle-Earth works.
by Todd Hertz
posted 12/13/2012 8:22AM
For some J.R.R. Tolkien readers, this first installment of director Peter Jackson's The Hobbit trilogy may hold an unexpected journey-perhaps even a conflicting one. It is clearly Tolkien, but not always The Hobbit as he wrote it.
The divisive issue is not omissions, as is often the case with adaptations; in fact, all major events of the book's first six chapters are fairly depicted. The issue here is that Jackson has made wholesale additions that make it all feel less like the book and more like the darker cinematic journey Jackson took us on not long ago with his Lord of the Rings trilogy. And that seems to be exactly Jackson's goal.
http://www.christianitytoday.com/ct/2012/december-web-only/hobbit-unexpected-journey.html
Another review of The Hobbit
http://www.crosswalk.com/culture/movies/the-hobbit-movie-review.html
Holding On To Heaven While Your Husband Goes Through Hell
by Connie Neal, Mun Gude Press, 2012
Reviewed by Laura Qualls
I am familiar with Connie Neal's books. A few years back I used her book, Holding On To Heaven While Your Friend Goes Through Hell, with a group of ladies as part of a women's Bible study in my home. If you are looking for material that could be a catalyst for discussion and spiritual growth, and will apply to all women, I would recommend this book. Continue Reading
Keeping Christ in Christmas, Helping Families find Their Focus
by Steve Russo/Harvest House Pub
Reviewed by Laura Qualls
This is a little book I have enjoyed using for message research and for radio programs.
The book is divided into three parts.
Part I is devoted to history. He discusses the beginning of Christmas celebration and how that evolved with the advent of social and secular customs such as the origins of Santa Claus, Mistletoe, and Candy Canes. Continue Reading
she gets It! The 11 Lies that Hold Women Hostage
by Drenda Keesee, Destiny Image
Reviewed by Paula Jefferies
she gets it! is one of those rare books that hits us where we live.
Women today are receiving all sorts of negative messages about who we are or who we should be. Drenda Keesee writes with a no nonsense, leave off the varnish style, that shows us how to sort through those negative messages and find an authentic lifestyle in the Lord.
She touches on the subjects most pertinent to our daily lives: parenting, marriage, money, sexual intimacy, broken dreams, and many more topics. Continue Reading
Recommended Reading

You may be looking for material to use at your Christmas activities.
Continue reading
from Christle Blair
I realize these are not great ministry improvement books, or books on how to be a better Christian. These are what I call fluff reading.
Continue reading
Connecting with Your Funny Bone
12 Days of Christmas Correspondence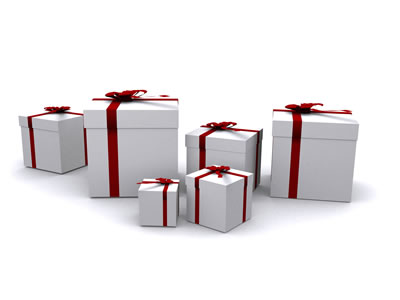 Dearest John:
I went to the door today and the postman delivered a partridge in a pear tree. What a delightful gift. I couldn't have been more surprised.
With dearest love and affection, Agnes
December 15th
Dearest John:
Today the postman brought your very sweet gift. Just imagine, two turtle doves.... I'm just delighted at your very thoughtful gift. They are just adorable.
All my love, Agnes
December 16th
Dear John:
Oh, aren't you the extravagant one! Now I must protest. I don't deserve such generosity. Three french hens. They are just darling but I must insist.... you're just too kind.
Love Agnes
December 17th
Today the postman delivered four calling birds. Now really! They are beautiful, but don't you think enough is enough? You're being too romantic.
Affectionately, Agnes
December 18th
Dearest John:
What a surprise! Today the postman delivered five golden rings. One for each finger. You're just impossible, but I love it. Frankly, John, all those squawking birds were beginning to get on my nerves.
All my love, Agnes
December 19th
Dear John:
When I opened the door there were actually six geese-a-laying on my front steps. So you're back to the birds again, huh? Those geese are huge. Where will I ever keep them? The neighbors are complaining and I can't sleep through the racket. PLEASE STOP!
Cordially, Agnes
December 20th
John:
What's with you and those birds???? Seven swans-a-swimming. What kind of joke is this? There's bird do-do all over the house and they never stop the racket. I'm a nervous wreck and I can't sleep all night. IT'S NOT FUNNY.......So stop with those birds.
Sincerely, Agnes
December 21st
OK Buster:
I think I prefer the birds. What am I going to do with eight maids-a-milking? It's not enough with all those birds and eight maids-a-milking, but they had to bring their own cows. There is poop all over the lawn and I can't move into my own house. Just lay off me. .
Ag
December 22nd
Hey:
What are you? Some kind of sadist? Now there's nine pipers playing. And do they play! They never stopped chasing those maids since they got here yesterday morning. The cows are upset and are stepping all over those screeching birds. No wonder they screech. What am I going to do? The neighbors have started a petition to evict me. You'll get yours.
From Ag
December 23rd
You Creep!
Now there's ten ladies dancing - I don't know why I call them ladies. Now the cows can't sleep and they've got diarrhea. My living room is a river of poop. The commissioner of buildings has subpoenaed me to give cause why the building shouldn't be condemned. I'm sicking the police on you.
One who means it, Ag
December 24th
Listen Idiot:
What's with the eleven lords a-leaping? All 234 of the birds are dead. I hope you're satisfied, you rotten swine.
Your sworn enemy, Miss Agnes McCallister
December 25th (From the law offices Taeker, Spedar, and Baegar)
Dear Sir:
This is to acknowledge your latest gift of twelve fiddlers fiddling, which you have seen fit to inflict on our client, Miss Agnes McCallister. The destruction, of course, was total. All correspondence should come to our attention. If you should attempt to reach Miss McCallister at Happy Dale Sanitarium, the attendants have instructions to shoot you on sight. With this letter, please find attached a warrant for your arrest.
http://www.dezert-rose.com/humor/christmas/12daysreply.html
Have you ever found it hard to keep a promise you made? Have you ever been the victim of a broken promise? The theme for the first quarter 2013 edition of Potomac WIM Connection is Promises. Tell us you promise story, about promises kept - yours or Gods, or how you navigated the challenge of a broken promise.
My prayer for you at this season of The Promise kept, is that you will be blessed with His peace.
You are loved,

Johnese
Shine the light; defeat the dark