Next issue

GIFTS

Tell us about a special gift you have received or a special gift you have given.

Please submit your 300 - 500 word articles by December 1, 2012. We are also always looking for humor, poetry, book reviews, etc.

Editorial
by Johnese Burtram

Amid the chaos of my life, I have finally put together this Potomac WIM Connection. I am so glad the task is, at last, complete. My thanks to the contributing writers and to Brenda Burns who makes my inadequate efforts look so good.

Our theme for this issue, what makes you tick; what tickles you; what ticks you off, provoked much soul-searching.



What makes me tick:

My daughter once asked me, "Mom, do you really enjoy cooking or do you just like to feed people?" I do enjoy cooking - sometimes - but I love feeding people. Probably more accurately, I love caring for people. I find much satisfaction in creating pleasant experiences for people.



What tickles me:

I confess, my twelve grandchildren tickle me to pieces.



What ticks me off:

Read the article to follow. Since the Potomac WIM are so put together that none of them ever get ticked off (or maybe you all are just too chicken to write about it), it fell to me to address what ticks me off.

I love the recurring theme in this issue's articles. I am blessed by your commitments to live God-honoring, Biblically directed lives.

I always enjoy putting together this newsletter and hope it encourages and informs.

Upcoming Women's Events
Connecting with the Sistahs
Your Arm Is Too Short
by Johnese Burtram
What ticks me off? Important stuff:
bananas that get freckled before the skin turns yellow

wrinkle cream that doesn't seem to make much difference; now that I started using it I'm afraid of what I might look like without it

black dresses that attract dog hair like a magnet

waking up in the middle of the night and not being able to go back to sleep

whiners and complainers and the like
Seriously, I do get ticked off with our disturbingly frequent assumption that I am the exception to the rule. Read more...
Kids Tickle Me
by Denise Ouellette

Kids say the funniest things. I have started keeping a written record of all the funny things my grand-kids say. Maybe some day I'll do a stand up comedy show and include all their hilarious antidotes in it. Read more ....


Denise is a licensed minister of the Assemblies of God. She and her husband of 26 years have 5 daughters and 8 grand children. She is the Missions director, Lighthouse Worship Center in Gloucester, Virginia.
With a degree in Accounting she runs her own bookkeeping business. On the side, she writes plays and skits most of which are produced at my church.
She serves on the Board of Directors of two non-profit mission organizations: 'Africa Harvest Mission' whose main emphasis is to evangelize Africa, and 'Friends of TOUCH' which provides funds to care for African children.

If You Believe It, You'll Behave It
by Nena O'Brien
What makes me tick? Why do I do what I do? What motivates me? What drives, urges or encourages me as a human being?
As a born-again believer, my hope is to be motivated by three things: a character molded over a process of time by my walk with Christ, the example of godly mentors poured graciously into me, and the principles I've chosen as valid rules of faith and practice. I learned early-on that the Lord's way is the only way and that following Christ is the only decision that makes ultimate sense. Read more ....
Nena, credentialed with Potomac Ministry Network, is the wife of Pastor Larry E. O'Brien and they have been married for 38 years. They presently pastor Churchland Assembly of God in Portsmouth, Virginia where they are the founding pastors, since 1982. Nena is a graduate of Northeast Bible College (1973). They have one daughter, Heidi Ferrell and one granddaughter Kristabel who is the joy of their life.
Art, Desire of My Heart
by Rosetta M. Rushing
As a follower of Jesus, I understand that the Word of God energizes and sustains me. His Word makes me tick. As a unique reflection of our God's creativity, artistic expression makes me tick.
Since childhood, I wanted desperately to learn how to draw and paint on canvases. Read more...
Tickled with New Life
by Linda Seagears
Well, it happened again! We were on our way home from a wonderful "day trip"- just my daughter and me. This special summer we planned certain days together before she heads off as a college freshman. This particular field trip was to Georgetown to window shop - maybe actually shop a little - and to experience the highlight of GEORGETOWN CUPCAKES!! Whoo hoo. As we both like to bake and both have watched this TLC show together, we just couldn't wait.
Read more ....
Linda - married to Rob twenty six years - pastor Christ Chapel Mountaintop in Haymarket, VA. She has a degree in music and is a nationally certified fitness instructor, area director and teacher for Body & Soul Fitness, an international ministry. She enjoys seeing her four children use their gifts in music and sports. She especially enjoys singing with her husband and her ministry to women in worship and teaching.
Connecting with Your Family
Your Marriage
Make the World Go Away

by Eric and April Motl, Crosswalk.com Contributors

I'd had a really long, hard, over-full day. If memory serves me right it was near Christmas when life overflows with hustle and bustle. I was cleaning up the kitchen after a church gathering and I was dog tired. In our quirky family, we have a goofy habit of singing loudly and off key as a stress reliever (you really should try it sometime - wink, wink!). So, in my silly way I was singing at the kitchen sink while my hubby tidied the living room. I started singing "Make the World Go Away" in a way that would make just about anyone listening want to go away. Well, my husband whipped out his phone and recorded my crooning! Of course he didn't let me know what he'd done right away - he waited until an opportune, semi-public moment. It's been a few years, but that man still has it on his phone and giggles like a little boy when he pulls it out once in a blue moon for someone to hear.
How Are Women Weaker Vessels?
by Jen Wilkin, Crosswalk.com Contributor

Recently my husband and I attended an outdoor concert for a band we both like. At the beginning of the first set a fight broke out behind us between a woman and a man. Both appeared to have lost track of their beverage count, and the woman was hitting and pushing the man, yelling that he was a child and an idiot. The man gently tried to calm her down, but after smacking him on the chest a few more times she stumbled toward the exit with him trailing behind. There was awkward laughter in the surrounding seats, and then everyone started listening to the music again.
Except me. I started thinking about weaker vessels.
http://www.crosswalk.com/family/marriage/relationships/weaker-vessels.html
Family
Family Devos Are a Drag
How can I keep my child interested?
by Lisa Whelchel
My elementary-school age son isn't interested in paying attention to family devotions. He's fidgety and complains that he's bored. What can I do encourage his participation without becoming a nag?
http://www.todayschristianwoman.com/articles/2003/january/14.18.html
Fellow Pilgrims
Parents can't answer all their kids' spiritual questions-and that's okay
by Monica Selby
As kids, we think that grown-ups have all the answers. They're bigger, stronger, and smarter. If a grown-up doesn't know what to do or say, it is officially time to panic.
As parents we often hold onto that belief. Only this time we're the adults. It didn't take me long to realize I didn't have all the answers, but it has taken me years to understand I didn't even have to act like I did. It took a bicycle to convince me what our kids most need from us is authenticity.
http://www.todayschristianwoman.com/articles/2012/october/fellow-pilgrims.html
Misconceptions About Miscarriage Blog Post by Eileen Rife, author.
From the book, When Mourning Comes, Living Through Loss (c) 2002, Essence. By Chuck and Eileen Rife

If you or someone you know has experienced the loss of a baby, please know that my heart hurts with you. Often miscarriage is a misunderstood loss. Because the medical profession still does not fully know why miscarriages occur, the event is shrouded in mystery. When I experienced the loss of two babies at four months gestation, I experienced all the varying emotions of grief: shock, denial, anger, and sadness.


http://eileen-rife.blogspot.com/2012/10/misconceptions-about-miscarriage.html
Insignificant
I went on vacation ready to fix my grandiose life. God had other plans.
by Ashley Moore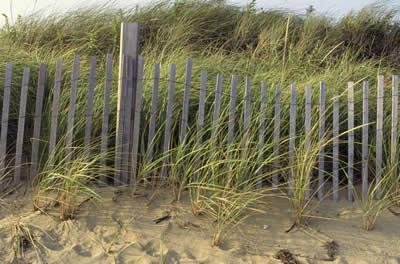 Two weeks ago, I headed to a beach house in North Carolina ... It would be my first real vacation in years, and I was ready to, in addition to having extremely long, productive, life-changing quiet times with God, accomplish several personal goals, including regular morning runs, a tan for my pasty Irish skin, the consumption of healthy food, and at least five edifying novels during my time on the beach.
The only goal I managed to achieve of the 10 I initially set for myself was to stay off the internet.

In all other aspects, I was a total failure.
http://blog.todayschristianwoman.com/2012/10/insignificant_1.html
Money Madness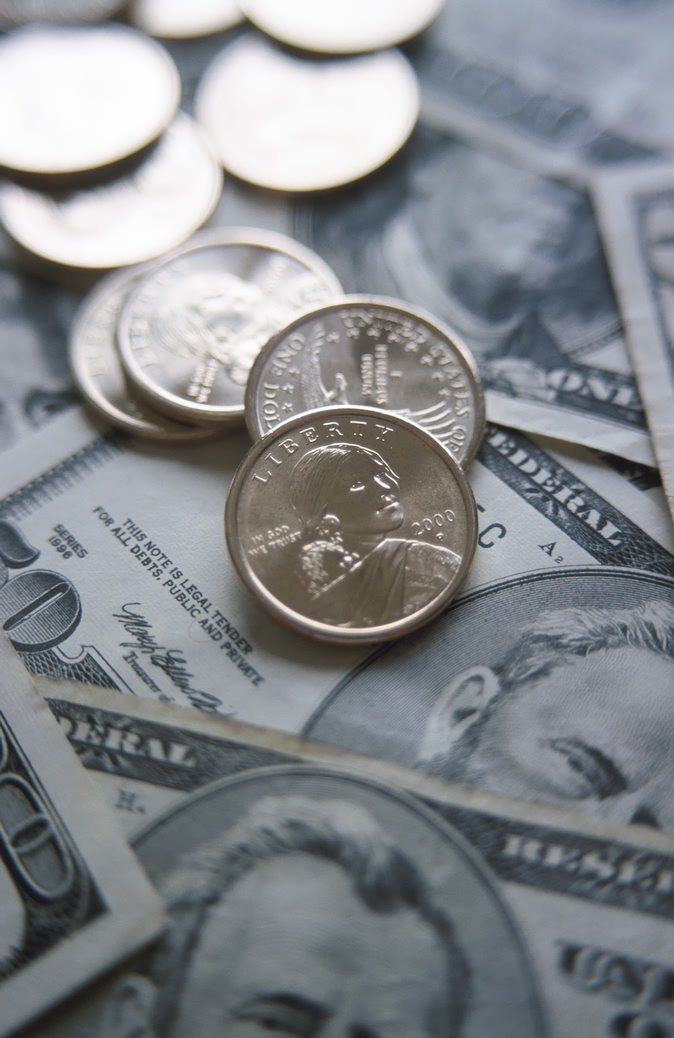 Help to keep your finances from driving you nuts
By Kelsey Menehan
Several years ago, I sat in my fancy condominium, with its cathedral ceilings and skylights, and watched my frozen breath. It'd been months since my heat pump had broken-for the third time. Months during which I couldn't find the thousands of dollars I needed to replace it, months of space heaters and warm sweaters that kept the bitter cold at bay, but not the shame.
Your Health

Simple Soup Recipes
Soups that are delicious--and healthy too! By Kerry Neville, R.D.
http://www.womenshealthmag.com/nutrition/easy-soup
Scary News Alert: Your Diet Can Give You Alzheimer's
Posted on October 4, 2012 by Sysan Rinkunas, Women's Health Online Editor
Step away from the doughnuts in the office kitchen-if not for your body, then for your brain.
You likely know that an unhealthy diet can lead to obesity and related conditions like type 2 diabetes, but there's growing evidence to suggest that eating sugary, processed foods can trigger what some experts are calling Type 3 Diabetes: brain-altering Alzheimer's Disease.
http://blog.womenshealthmag.com/thisjustin/alzheimers/
A Lifetime of Good Health: Your Guide to Staying Healthy U.S. Department of Health and Human Services' Office on Women's Health
http://www.womenshealth.gov/publications/our-publications/lifetime-good-health/
Spiritual Formation
You Cannot "Do All Things" through Christ by Byron Yawn

A more accurate translation of the principle is "I can trust in Christ (and the benefits of his life, death and resurrection) even when I can't achieve a personal goal. I can fail to achieve my goals and still trust my Savior's love. Or, I can have cancer. Or, I can lose everything. Or, I can be fired. I can "do all this" because of who Jesus is. It's the unpredictable swings of life (want, prosperity) which Paul was able to traverse by focusing on the work of Christ. This is the "all things" he has in view here.


Point is... Christ is sufficient even when I can't change things. Or, when my circumstance has the potential to change me. I can be in the worst place of my entire life with joy and peace because Christ is infinitely better.

http://www.crosswalk.com/faith/spiritual-life/you-cannot-do-all-things-through-christ.html
Think about it
The following prayer, based on Psalm 27 is attributed to Nancy Leigh DeMoss:
"Lord Jesus You have shown me that only one thing is absolutely necessary, and that is the one thing I want to seek after with all my heart: that I may live in your presence every day of my life, that I may gaze upon Your beauty with a heart of worship and adoration, and that I may learn to know Your heart, Your ways, and Your will. To this supreme purpose I dedicate myself. By Your grace, I will make this the highest daily priority of my life. Amen"
The following quotes are from: http://dailychristianquote.com/dcqcharacter.html
Nothing is won by force. I choose to be gentle. If I raise my voice may it be only in praise. If I clench my fist, may it be only in prayer. If I make a demand, may it be only of myself.
Max Lucado Upwords

It is strange that while praying, we seldom ask for a change of character, but always a change of circumstances. Anonymous
The fruit of the Spirit is not push, drive, climb, grasp and trample...Life is more than a climb to the top of the heap. Richard J. Foster
Connecting with The Culture
Is Halloween Pagan in Origin?
Angie Mosteller, CelebratingHolidays.com

Many Christians struggle to decide how (or if) to celebrate Halloween. After all, it is a holiday that seems to emphasize darkness, superstition and fear. Furthermore, there is the claim that the holiday is pagan in origin - an assertion that simply is not true. http://www.crosswalk.com/special-coverage/halloween/is-halloween-pagan-in-origin.html

A Woman's Best Support Group
by Eileen Rife
In my estimation, the Church should be a woman's best support group. In the aftermath of a miscarriage, other believing women should surround the mourner with comfort and support. Here are some tips that might help women do just that.
http://eileen-rife.blogspot.com/2012/10/a-womans-best-support-group.html
God's Neighborhood Plan
Our street was changing. Was I powerless to do anything about it?
By Claudean Boatman
My husband and I joke that we live in "the slums of Water Valley." Starter homes, weedy yards, and porches with peeling paint dot our neighborhood. Across the way, Water Valley shows off million dollar houses and signs warning that the walking paths and fishing ponds are theirs alone.
http://www.todayschristianwoman.com/articles/2012/septemberoctober-issue/gods-neighborhood-plan.html?utm_source=todayschristianwoman&utm_medium=Newsletter&utm_term=11920293&utm_content=139064544&utm_campaign=2012
Reviews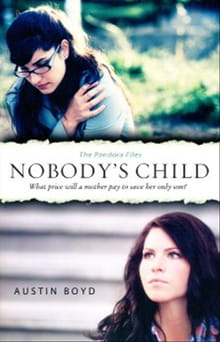 Nobody's Child is Full of Grace
by Kelley Mathews, Crosswalk.com Contributing Writer
Author: Austin Boyd
Title: Nobody's Child
Publisher: Zondervan
Laura Ann McGehee will do anything to save the farm that has been in her family for six generations. When her father dies after a lengthy illness, her dwindling resources rapidly dry up in the parched West Virginia summer. Threatened on one side by the extreme weather that destroyed her crop and on the other side by the financial and legal machinations of her jealous Uncle Jack, Laura Ann resorts once again to an unusual, disturbing means of earning money.
http://www.crosswalk.com/culture/books/fiction/i-nobody-s-child-i-is-full-of-grace.html
Three Questions for Sara Groves
Thoughts about understanding who God truly is.
by Ann Byle
An Interview with Sara Groves
Sara Groves marked a milestone in her career with the recent release of her tenth album, Invisible Empires, which our sister resource Christianity Today magazine called "another musical triumph." For Sara, her vulnerability and introspection in her music and her faith make her transparent and authentic. So we wanted to know her thoughts about understanding who God truly is.
Connecting with Your Funny Bone
Bumper Stickers
http://www.crosswalk.com/culture/humor/bumper-stickers/bumper-stickers-1338593.html
Freezer Labels I have changed my system for labeling homemade freezer meals. I used to carefully note in large clear letters, "Meatloaf" or "Pot Roast" or "Steak and Vegetables or "Chicken and Dumplings" or "Beef Pot Pie."
However, I used to get very frustrated when I asked my husband what he wanted for dinner because he never asked for any of those things. So, I decided to stock the freezer with what he really likes.
If you look in my freezer now you'll see a whole new set of labels. You'll find dinners with neat, legible tags that say: "Whatever," "Anything," "I Don't Know," "I Don't Care," "Something Good," or "Food." My frustration is reduced because no matter what my husband replies when I ask him what he wants for dinner, I know that it will be there waiting. http://www.crosswalk.com/culture/humor/gender-or-age/freezer-lables-1252742.html
On Aging
It's scary when you start making the same noises as your coffeemaker.
These days about half the stuff in my shopping cart says, "For fast relief."
Don't think of it as getting hot flashes. Think of it as your inner child playing with matches. http://www.crosswalk.com/culture/humor/gender-or-age/on-aging-1359060.html
Man Speak Understanding Male Talk OR What He is Really Saying
"TAKE A BREAK, HONEY. YOU'RE WORKING TOO HARD."
Translated: "I can't hear the game over the vacuum cleaner."
"I HEARD YOU."
Translated: "I haven't the foggiest clue what you just said and am hoping desperately that I can fake it well enough so that you don't spend the next three days yelling at me."
"I'M NOT LOST. I KNOW EXACTLY WHERE WE ARE."
Translated: "No one will ever see us alive again." http://www.crosswalk.com/culture/humor/gender-or-age/manspeak-1354426.html
A Dictionary for Women
Argument (ar*gyou*ment) n. -- A discussion that occurs when you're right, but he just hasn't realized it yet.
Airhead (er*hed) n. -- What a woman intentionally becomes when pulled over by a policeman.
Diet Soda (dy*it so*da) n. -- A drink you buy at a conven- ience store to go with a half pound bag of peanut M&M's.
Eternity (e*ter*ni*tee) n. -- The last two minutes of a football game.
Exercise (ex*er*siz) v. -- To walk up and down a mall, occasionally resting to make a purchase. http://www.crosswalk.com/culture/humor/gender-or-age/a-dictionary-for-women-1344458.html
Looking Forward
The holidays are upon us. I hope you can celebrate the holy days with joy. We have much to be thankful for. And if anything should be celebrated it is God's indescribable gift.
The theme for the final WIM Connection of 2012 is Gifts. Tell us about a special gift you have received or a special gift you have given.

Please submit your 300 - 500 word articles by December 1, 2012. We are also always looking for humor, poetry, book reviews, etc.
You are loved,
Johnese