QUICK LINKS

Piece by Piece Update
March 2015
Please take note of the following news and calendar updates:

Piece by Piece Hosts Underwater Atlanta Symposium
More than 200 attendees gathered at the Carter Center with national, state and local experts to explore the issue of negative equity in metro Atlanta and seek solutions for homeowners and neighborhoods. NeighborWorks America CEO Paul Weech provided the keynote address. Participating local elected officials included Fulton County Commission Chair John Eaves, City of Lithonia Mayor Deborah Jackson, City of Norcross Mayor Bucky Johnson, Atlanta City Council President Ceasar Mitchell, and Clayton County Commission Chair Jeffrey Turner. PBP also released a Negative Equity Information and Resource Guide designed to aid consumers, communities, local governments and other stakeholders.

The conversation on negative equity continues. See below for local coverage of this important issue.
AJC | GPB | Saporta Report | WSB-TV
NHC Release 2015 Housing Landscape Report
Last week, the National Housing Conference (NHC) released its 2015 Housing Landscape. According to the report, one in four renter households spent more than half of their income on housing in 2013. While income growth has made housing more affordable for some households, rising housing costs continue to burden low-income households. The report also finds that working households headed by non-white individuals were more likely to be severely cost burdened than their white counterparts. RELEASE | REPORT
City of Atlanta Releases Housing Plan
(Courtesy of Creative Loafing): Housing - and how to improve Atlanta's affordable housing stock in the face of rapid gentrification - will likely be one of the biggest issues discussed at City Hall in 2015. To help steer that conversation, Invest Atlanta, the city's economic development arm, has released a long-awaited report outlining the challenges and the potential solutions to ensure that enough affordable and workforce housing remains available throughout the city. MORE

Affordable Housing Nowhere to Be Found for Millions
(Courtesy of National Low Income Housing Coalition -NLIHC): Housing Spotlight: Affordable Housing is Nowhere to be Found for Millions is the 4th issue of the Housing Spotlight series to focus on the gap between the number of low income renters and the number of units that are affordable and available to them. NLIHC's analysis of the 2013 American Community Survey shows that there is a national shortage of 7.1 million affordable rental units available to renter households with incomes at or below 30% of area median income. In Georgia, there are only 25 to 35 units of housing affordable and available to families at or below 30% of AMI per every 100 renter households. MORE
Urban Institute: Growth in Single-Family Rental is Legacy of Housing Crisis
(Courtesy of Urban Institute and NHC): The overall number of Americans living in single-family units has grown over the last 20 years, and net growth is largely explained by an influx of renters. Compared to single-family homeowners, renters of single-family units are living in smaller, older and slightly less urban homes. Renters are also poorer, younger and more racially diverse than homeowners. About a fifth are African-American and another fifth are Hispanic. Recent growth in the single-family rental market is partially explained by the high overall demand for rental housing, the comparatively low demand for single- family homes and the high supply of single-family homes. MORE
Growth of Renter Population in the Largest US Cities
(Courtesy of Wall Street Journal):American cities-and not just the priciest ones-are more and more the domain of renters. Renters made up the majority of the population in cities at the core of nine of the nation's 11 largest metro areas in 2013, a sharp change from 2006, when renters were the majority in just five of those cities, according to a new report. With 49% of the population renting, Atlanta is one of only two (Philadelphia is the other) homeowner majority cities among largest metro areas. MORE
Buying a Home Remains the Most Promising Route to Wealth
(Courtesy of National Journal): Buying often gives families access to safer neighborhoods, better schools, and more services than renting. And, like it or not, home ownership still offers the best way to save money for the majority of Americans by building up equity, especially in this era of dwindling pensions and stagnant wages. "It is a forced saving mechanism, and if you don't have to think about saving, it goes better," says Brett Theodos, a senior research associate at the nonpartisan think tank, the Urban Institute. MORE
Energy Efficiency Should be Part of Affordable Housing
(Courtesy of Housing Matters and Shelterforce): Incorporating the latest energy standards into new housing is one way to ensure that it is "safe and decent," and it does not necessarily come at the expense of affordability, write Casius Pealer of Tulane University and Lisa Hodges of Howard University. "[A]n exclusive focus on reducing cost doesn't address longer term housing needs and can exacerbate many social challenges such as access to community resources, a healthy living environment, and a housing unit that is durable and cost-effective to live in over time," they write. MORE

RELATED: Many low-income Americans face a disproportionate energy burden and spend 17 to 50 percent of their paycheck on utility costs.
April is Financial Capability Month
What is Financial Capability?
(Courtesy of NeighborWorks America): Whether planning to purchase a home, saving for educational expenses, or starting a small business - good money management is an important first step. Financial capability helps to put individuals and families on the path to a sustainable financial future. NeighborWorks America promotes and supports an approach that combines financial education (to share basic skills and knowledge), financial counseling (to resolve specific issues and challenges in the short term) and financial coaching (to encourage behavior change and achieve positive and sustainable long-term outcomes). MORE

Podcast Host: Ray Pennie
HOPE Now Alliance Launches Podcast to Help Veterans with Off-Base Housing Issues
HOPE Now's series of 12 military podcast videos illuminates and addresses real service member housing issues, offering insightful tips and direct steps for service members to take to keep their families out of foreclosure. Topics include: "Exploring ways the VA can provide assistance with your mortgage challenges;" "Avoiding Scams;" and "Home Donations for Disabled Vets." MORE

Challenges Facing Returning Veterans; Housing & Other
(Courtesy of NHC and Federal Reserve Bank of San Francisco): Interview with the Chief Medical Officer of the Volunteers of America (VOA) featured in recent publication by the Federal Reserve Bank of San Francisco touches on the unique housing challenges facing veterans. "Housing is another major area of concern, because a lack of support, inadequate access to resources, and isolation all make it very hard for some veterans to maintain stable housing. Like suicide, homelessness is often a final result of these problems once veterans overstay their welcome with friends and relatives and end up isolated on the streets. Substance abuse also makes it hard for veterans to reintegrate, and leads to problems with the legal system. When veterans get weighed down with legal problems, it's also hard to get job, housing and health services." MORE

Financial Literacy Can Help Prevent Veteran Homelessness
(Courtesy of NHC and Federal Reserve Bank of San Francisco): Although mental illness and substance abuse are often cited as root causes of veteran homelessness and certainly warrant continued attention and intervention, a sometimes overlooked factor in veteran homelessness is difficulty with financial literacy. It is clear that attaining financial stability through proper money management can be the key to ensuring that veterans are able to maintain stable housing as well. MORE
HUD Reports $16.7B in Loans Sales Results in Reduced Foreclosures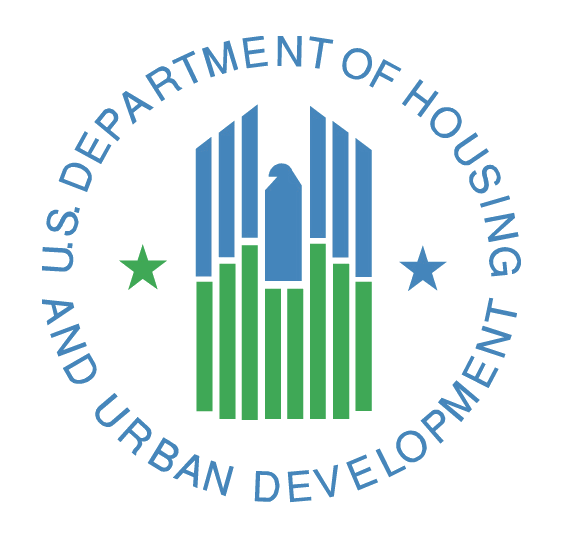 (Courtesy of Housing Matters): The sale of $16.7 billion in nonperforming loans by the U.S. Housing and Urban Development Department helped the owners of about 16,700 homes avoid foreclosure, the agency said.HUD started auctioning groups of delinquent mortgages in 2010 as increasing foreclosures led to losses in the Federal Housing Administration's (FHA) mortgage-insurance fund. The sales, aimed at reducing taxpayer losses, have garnered interest from Wall Street firms competing to buy housing debt after a rebound in real estate prices.The HUD report leaves important questions unanswered about the auction program's impact on communities and the performance of investors who purchased most of the debt, said Julia Gordon, with the Center for American Progress. MORE
Atlanta Maintains Nation's Top Spot for Highest Levels of Income Inequality
(Courtesy of Brookings Institution): Atlanta led the country with the highest ratio of income inequality for the second consecutive year according to an updated report by the Brookings Institution. Atlanta and San Francisco, the cities with the highest inequality ratios in 2013, exhibited the largest increases in their ratios from 2007 to 2013. Brookings notes that the data lends support to the concern that rising incomes at the top of the distribution are not-at least in the short term-lifting earnings near the bottom, even in local markets. MORE
Marketing & Branding: "Selling" Neighborhoods to Increase Buyer Demand
The Promise of Atlanta's Pittsburgh Neighborhood
At the Piece by Piece Underwater Atlanta Symposium, the final panel session addressed the need to lift property values in underwater neighborhoods. A key component of this effort is strategic marketing and branding of neighborhoods. This video promoting homeownership in the historic Pittsburgh community is a great example. MORE
CALENDAR ITEMS
Share your calendar items with us! Please email Susan Adams at [email protected] with news of your upcoming events.
April 21 - Webinar: Equitable Development Strategies for Neighborhoods. Interested in learning how communities are overcoming blight and abandonment and working toward developing safe, decent, and durably affordable communities in the Southeast? Join the Atlanta Fed's Community and Economic Development program for a discussion with four practitioners at the forefront of this work.

Hear the perspectives and strategies of a community development practitioner, an attorney, a researcher, and a government official who are all supporting revitalization efforts in the Southeast. This webinar session occurs Tuesday, April 21, from 2:00 to 3:00 p.m. ET. It will feature speakers from Atlanta, Birmingham, and New Orleans who will share their experiences working to help transform blighted communities into desirable ones. The presenters will discuss how code enforcement laws and data analysis are important to revitalization efforts and what role community development financing and government programs can play in the process.

Speakers will include:
Allison Plyer, Executive Director and Chief Demographer, the Data Center

John G. Colon, Director of Community Development, City of Birmingham

Sara Toering, General Counsel, Center for Community Progress

Ashani Collins O'Mard, Director, Fund Development, Atlanta Neighborhood Development Partnership
Registration for this webinar is free, but please register early so you are assured a spot. REGISTRATION

May 19-21, The Reclaiming Vacant Properties Conference, Detroit, Michigan. Hosted by the Center for Community Progress, the Reclaiming Vacant Properties Conference is the premier gathering of leaders from across the country exploring innovative solutions for tackling vacant, abandoned and problem properties. Themed "Beyond Blight: Building a Bold Movement," the 2015 conference will explore the latest tools to combat vacancy and move beyond neighborhood blight, as well as how government officials, community leaders, and others in the field can join forces across departments, cities, and even states to achieve wide-scale positive change. Conference sessions will highlight work from around the country, including efforts in Michigan. MORE
September 25: Neighborhood Summit 2015: The 2015 Neighborhood Summit will take place on Saturday, September 26, 2015 at the Georgia International Convention Center. The 2015 Neighborhood Summit theme is "Embracing the Power of Education." The Neighborhood Summit is presented by The Neighborhood Fund, an initiative of The Community Foundation for Greater Atlanta. MORE
HomeSafe Georgia Representatives will be at the following events to discuss their federally funded mortgage assistance program that helps homeowners avoid foreclosure. For more information about the program, visit www.HomeSafeGeorgia.com.
April:
Greater Hall Chamber of Commerce 2015 Job Fair, April 2, 2015; 10 AM - 2 PM; Gainesville Civic Center, 830 Green Street, Gainesville;

Northwest Georgia Career Expo, April, 2, 2015; 11 AM - 3 PM; the Colonnade, 264 Catoosa Circle, Ringgold;

Family Financial Wellness Fair, April 18, 2015; 10 AM - 2 PM; Mercer's University Center, Macon;

Veterans' Career Fair & Diversity Job Expo, April 22, 2015; 10 AM - 1 PM; Northwest Georgia Trade & Convention Center, Dalton;


Thirteenth Congressional District's 12th Annual Jobs Fair, April 24, 2015; 10 AM - 3 PM; Georgia International Convention Center, 2000 Convention Center Concourse, College Park.
Sincerely,
Susan Adams
Piece by Piece Coordinator