IN THIS ISSUE...
Annual Meeting - mark your calendar
Embracing Mexico
War on Malaria Update
PCCNA Plans Couples Retreat
PCCNA Appoints Liaison to Greater Christian Community

PCCNA Partners with Haywood Marketing Communications to Expand Outreach
Incubator: North America Pentecostal / Charismatic Media & Communications
Annual Meeting in San Diego:
Register Now!
Dates: February 20 - 22, 2013 (Wednesday - Friday).
Executive Committee (EC) begins on Wednesday morning;
Board of Administration (BOA) and all guests begin on Wednesday evening.


Bring Your Spouse
Complimentary Dinner Cruise on San Diego Bay
Place: The Courtyard by Marriott, San Diego Airport /
Liberty Station.
Located only one mile from the airport, with complimentary shuttle, on the water front with walking/jogging trail adjacent. San Diego is one of the nation's most desirable vacation spots. Attractions galore! Take some mid-winter time and enjoy both the Sonshine and the sunshine!
Complimentary airport shuttle
Complimentary self-parking
Complimentary internet in sleeping rooms and meeting rooms
Three-station business center; Large fitness center
Rate: $124 (Good three days pre & two days post based on availability)
Hotel reservations (make your own): 1.619.221.1900. 1.800.321.2211. Ask for PCCNA group rate.
Tour/Shop @San Diego's Historic Old Town (Free Admission)
Cost: $39/single; $69/couple.
To Register:
To register and pay online via Paypal, click here.
To register and send a check, click here. Print out the form and
mail check to: Rev. Randall Howard, c/o Deborah Stockham, P.O. Box 2910, Cleveland, TN, 37320-2910.
PCCNA Plans
Couples Retreat
Enjoy Complimentary Meals & Lodging
A gifted Couples Retreat is being planned for late Spring at the beautiful Chick Fil A Winshape Retreat Center in Rome Georgia.
Two nights lodging, meals, materials and a relaxing, renewal
retreat will be a generous investment in you, your marriage and ministry. Your only expense is travel to get there! More details with date & registration information will be sent early December.
Chick fil A Winshape Retreat Center is located in Rome, GA.
Urgent Note to Denominational and Network Leaders
God is leading us to

"Enlarge the place of your tent,

stretch your tent curtains wide,

do not hold back;

lengthen your cords,




strengthen your stakes.

" (Isaiah 54:2) The Holy Spirit is saying, "Love your neighbor as yourselves."

Please, please arrange to invite your national leader of ministry in Mexico to the upcoming annual meeting in San Diego (with spouse, if at all possible). In addition, please send to Chairman Jeff Farmer the contact information for your Mexican leader(s).

The annual meeting is purposely located in San Diego to make their attendance possible. Please help us in this Spirit-prompted strategic initiative of widening our witness
.
Incubator: North America Pentecostal / Charismatic Media & Communications Group
There is growing prayer and interest in a new association that is still in embryo form.
Pentecostal/Charismatic communication and media specialists sense a deep call to ministry as do those called to the five-fold ministries of Ephesians 4.
With the field of communication technology widening almost daily, and a keen desire to preserve excellence in the many skills associated with print and video communications, e.g., writing, graphic design, social networking, publishing, film-making, etc., the PCCNA has started down a road of assembling interested parties to gather, pray, and strategically follow the Lord's leading. A small group will gather at the upcoming annual meeting to continue this process of widening our witness.
Chairman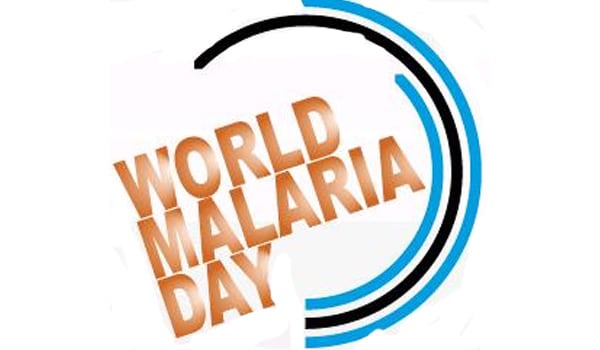 Jeff Farmer was a recent guest of Rev. Ed Gungor and the cmiGlobal church network. PCCNA salutes Ed for his leadership in adopting the War on Malaria
as a primary mission focus among the churches in 2013. Their target date is World Malaria Day, April 25, 2013.

What are your plans for WMD? Share with us your plans on our Facebook page or on Twitter.

Under the leadership of President Ron Burgio and World Missions Director, Tom Brazell, Elim Fellowship is just concluding a two month campaign among their churches. Thank you Elim Fellowship.

The Apostolic Church of Pentecost of Canada, under the leadership of Wes Mills, has raised over $45,000 to date. Thank you ACOPOC. Imagine the number of children you will protect and save!
"But you will receive power when the Holy Spirit comes on you; and you will be my witnesses in Jerusalem, and in all Judea and Samaria, and to the ends
of the earth." Acts 1:8 (NIV)
Jeff Farmer, Chairman

Pentecostal/Charismatic Churches of North America
Strategic Vision
Haywood Marketing Communications Expands PCCNA's Rea

ch
PCCNA is pleased to announce a ministry relationship with Haywood Marketing & Communications. Haywood Marketing & Communications is led by Leilani Haywood, an award-winning writer and frequent contributor to Charisma Magazine.
Leilani Haywood is spearheading PCCNA's reach into social media through Facebook and Twitter as well as managing publication of PCCNA's email newsletter and public relations efforts. Leilani brings over 20 years experience in managing public relations, marketing and social media programs for businesses and non-profit organizations.
PCCNA Appoints Liaison to Greater Christian Community
Dr. David Cole
PCCNA has appointed Dr. David Cole as a Liaison to the greater Christian community effective November 1. Racial reconciliation has been a cornerstone of PCCNA since its formation arising out of the "Memphis Miracle" in 1994, and Christian unity is listed among its purposes in the organization's constitution and bylaws, in response to the John 17:21 prayer of Jesus.
Dr. Cole will seek to advance that emphasis by helping the PCCNA to strengthen relationships and seek opportunities for common witness with other Christian groups in North America, including those outside of the Pentecostal-Charismatic family of churches.
Join PCCNA on Facebook & Twitter
Stay in touch with PCCNA through social media.

Post your latest news, announcements so we can stay connected with you.
If you have a news feed that we can add to our Twitter channel, please send an email to leilani@haywoodmarketing.com or call her at 816.866.3950.