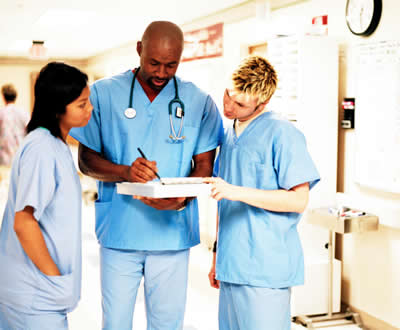 Revamped End-of-Life Planning Website (POLST)
We're very excited to announce that the National POLST Paradigm (Physician Orders for Life-Sustaining Treatment paradigm) has just launched a brand-new website. Featuring a wealth of helpful information, including links to state-by-state resources, it's a wonderful tool for anyone wanting to get their affairs in order around wishes for future medical decisions and
treatments.
Check it out!
Bastyr Home Funerals and Green Burial Workshop
Back by popular demand is our bi-annual workshop at the beautiful Bastyr University campus in Kenmore on Saturday, May 18th. This seminar will provide you with a comprehensive exploration of how to conduct a home funeral vigil. Please click here to register!
Hospice Volunteer Conference
Washington State Hospice & Palliative Care Organizaion (WSHPCO) will be holding its annual volunteer conference on Saturday, April 27. If you're currently a hospice volunteer, thinking about becoming one, or simply seeking more information about what volunteering with hospice is all about, this is a great event to attend! Click here for more information.
Home Funeral Presentation in Woodinville
Char Barrett, owner of A Sacred Moment and licensed funeral director, will be speaking about home funerals and other end-of-life considerations at Woodinville Unitarian Universalist Church on Sunday, April 21. Here is a link to the event.

People's Memorial Association Annual Meeting

People's Memorial Association (PMA) will hold their Annual Meeting on Saturday, April 13th, from 9:30 to 11:30 a.m. at University Unitarian Church in Wedgewood. If you have questions about this event, please contact the PMA office at 206-325-0489 or visit their website at peoplesmemorial.org.