What's New This Week?
DO YOU OWN A DOG?
Researchers in the School of Nursing and College of Veterinary Medicine are looking for dog owners to volunteer for a three month e-mail based intervention study to assess dog walking. Follow-up measures will occur at three, six, and twelve months.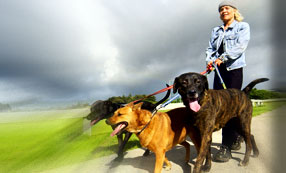 Participants will receive a free health screening at the start and end of the study. In addition, at the start of the study, a free screening will be provided for the dog.
To be included in the study, you must:
· Be 18 years
of age or older
· Walk your dog less than 20 minutes/week
· Have easy and regular access to e-mail
· Be free of heart or lung disease and joint instability
· Have a dog older than 6 months old
· Have a dog at least 14 inches tall from shoulder to foot
· Dog must be spayed or neutered and not aggressive
If you are interested in participating, please contact Dr. Libby Richards at erichards@purdue.edu
Still Needed
Animal Adoption Helpers
Alm
ost Home Humane Society is looking for volunteers who are able to commit at least 2 hours per week as an Adoption Helper. These volunteers will be assisting visitors in matching them with potential pets. Adoption Helpers are most needed Saturday and Sunday afternoons between the hours of 12-4 and also throughout the week on Tuesday, Wednesday, and Thursday from 12-6. To learn more email Derek at derek@almosthomehumane.org or call 765-474-5222.
Help Former Nurse Reconnect
Cumberland Pointe Healthcare is looking for a nurse or nursing student to spend time and talk with a former charge nurse that still identifies with her past roll. Hoping for empowerment and memories. If interested, contact Suzi at
suzi.smith@cumberlandpointehc.com
or call 765-463-2571
Wanted Master Gardeners

Keystone Kids at the Lyn Treece Boys and Girls Club is seeking volunteers with gardening experience to work with youth in an education garden program 1 hour a week. To learn more or get involved, contact Ian at
tufiant@gmail.com
or 765-490-8263.
Moms Day Out
A collaboration of many organizations are helping moms get a much needed day out! Help out by volunteering for this event on
May 3rd from 9am to 3pm at Lafayette Adult Resource Academy.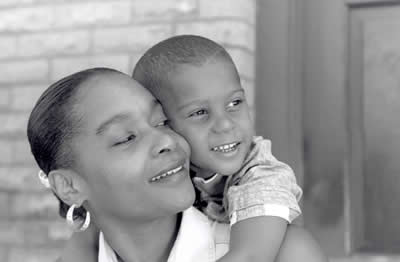 About 20 volunteers needed to:
Set up;
serve lunch;
clean up;
and other misc. duties.
Annual Tree Planting Event
Tree Lafayette Annual Arbor Day celebration and tree planting is
Saturday, May 4th at 9am
on Brady Lane South, between Sagamore Parkway and Concord Road.
They need
150-170 volunteers to plant 69 trees
. Great group or family project! Sign up to volunteer online by going to the Tree Lafayette website:
www.TreeLafayette.org
or for more information, contact Matt Green,
mgreen@heritage-interactive.com
.


Blue Jean Ball
Food Finders Food Bank is having its first signature fundraiser and are looking for volunteers for the following:
5-8 volunteers to set up, May 17th from 1 - 5pm

5-8 volunteers to tear down, May 20th from 8 - 11am

8 volunteers at event, May 18th from 5 - 10pm

check in guests, monitor silent auctions and other general tasks.

at least 18 years old for day of event

at least 16 years old for set up and tear down
For more information, email Amy at agaulke@food-finders.org or call 471-0062
If interested in learning about more ways to get involved, contact
Amy
at the
United Way Volunteer Center or visit:
BE AN ADVOCATE
Please forward this Volunteer Column.

You can LIVE UNITED by helping us spread the word. Imagine how many people we could reach if everyone forwards this to five people.



Leaders of Tomorrow Summer Youth Volunteering Program


Session I - June 3 - 28

Session II - July 8 - August 2

Leaders of Tomorrow is a youth service-learning program to encourage young people between the ages of 11 to 15 and 16 to 18 to become involved and aware of citizens in the community through volunteering.
Registration now open!
Choose the site to volunteer from the
LOT Page
Food Drive


Sign up to volunteer today!


17th Annual Volunteer Recognition Luncheon

Award Recipients


Franciscan St. Elizabeth Health Community Impact Award

Harriet Kamp

Franciscan St. Elizabeth Health


Golden Gift of Time (3)

John Pomery

Habitat for Humanity of Lafayette


John Darbishire

Indiana Veterans' Home


Lloyd Crowe

Wabash Center


Tippecanoe Commissioners'
Youth Award

Stephanie Watson

Indiana Veterans' Home


City of Lafayette Youth Award

Alayna Roswarski

Mayor's Youth Council


Marcile Eddy Shining Light Award

Robert Spragg

YWCA - DVIPP

Learn more about the United Way
Do you want to find out what the United Way of Greater Lafayette is all about? Visit the website