What's New This Week?
Blue Jean Ball
Food Finders Food Bank is having its first signature fundraiser and are looking for volunteers for the following:
5-8 volunteers to set up, May 17th from 1 - 5pm

5-8 volunteers to tear down, May 20th from 8 - 11am

8 volunteers at event, May 18th from 5 - 10pm

check in guests, monitor silent auctions and other general tasks.

at least 18 years old for day of event

at least 16 years old for set up and tear down
For more information, email Amy at agaulke@food-finders.org or call 471-0062
Animal Adoption Helpers
Alm
ost Home Humane Society is looking for volunteers who are able to commit at least 2 hours per week as an Adoption Helper. These volunteers will be assisting visitors to Almost Home and matching them with potential pets. Adoption Helpers are most needed Saturday and Sunday afternoons between the hours of 12-4 and also throughout the week on Tuesday, Wednesday, and Thursday from 12-6. To learn more email Derek at derek@almosthomehumane.org or call 765-474-5222.
Help Former Nurse Reconnect
Cumberland Pointe Healthcare is looking for a nurse or nursing student to spend time and talk with a former charge nurse that still identifies with her past roll. Hoping for empowerment and memories. If interested, contact Suzi at
suzi.smith@cumberlandpointehc.com
or call 765-463-2571
Wanted Master Gardeners

Keystone Kids at the Lyn Treece Boys and Girls Club is seeking volunteers with gardening experience to work with youth in an education garden program 1 hour a week. To learn more or get involved, contact Ian at
tufiant@gmail.com
or 765-490-8263.
Still Needed
Ti
ppyC
onnect Kickball Classic
Are you looking for a fun volunteer opportunity to support Food Finders Food Bank? On April 27, TippyConnect Young Professionals is hosting their annual Kickballl Classic Tournament on April 27th and all proceeds benefit Food Finders Food Bank! Volunteers will help with:
registration;
monitoring games;
score keeping, and more.
available 1:30am until 4pm.
If interested in this opportunity, contact York Pollert, YPollert@donrscheidt.com at TippyConnect.


Moms Day Out
A collaboration of many organizations are helping moms get a much needed day out! Help out by volunteering for this event on
May 3rd from 9am to 3pm at Lafayette Adult Resource Academy.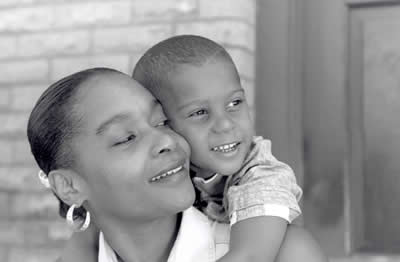 About 20 volunteers needed to:
Set up;
serve lunch;
clean up;
and other misc. duties.
Annual Tree Planting Event
Tree Lafayette Annual Arbor Day celebration and tree planting is
Saturday, May 4th at 9am
on Brady Lane South, between Sagamore Parkway and Concord Road.
They need
150-170 volunteers to plant 69 trees
. Great group or family project! Sign up to volunteer online by going to the Tree Lafayette website:
www.TreeLafayette.org
or for more information, contact Matt Green,
mgreen@heritage-interactive.com
.
If interested in learning about more ways to get involved, contact
Amy
at the
United Way Volunteer Center or visit: